1. EdgeStar Full Size Dual Tap Kegerator
Why do you need the Best Kegerator?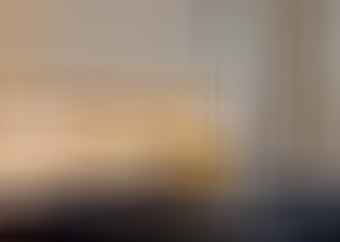 If you like beer or own a bar or a restaurant, chances are you are searching for the best kegerator. For those who don't know, a kegerator is exactly what you suspect it to be: a keg and a refrigerator in one unit. It is great for use at home or in your business when you want to both chill and dispense draft beer. Most kegerators have some kind of built-in tap kit on top so that you can dispense from your kegerator.
There may also be some kind of guard rail and drip tray to catch beer spilled while dispensing.  One of the biggest selling points of getting a kegerator is economics. Draft beer is often at least half the cost of cans and bottles and if you find yourself drinking beer a lot, you might as well buy the best kegerator. And if you own a business selling draft beer, you definitely need to use a multi-tap kegerator behind the bar to dispense beer. Remember, draft beer has very high margins and you make much more profit from selling draft beer over bottled beer.
Additionally, kegerators are good for the environment as using or selling cans and bottles just adds to the amount of trash we already have to deal with. They can also help you save on fridge space as now you can have a dedicated fridge for beer. And finally, draft beer tends to taste better than bottles or cans because draft beer is not pasteurized, is less prone to oxidation, and has less exposure to light, which can react with the hops and change the flavor. If you are interested in knowing how to select the best kegerator for your home, please refer to our buying guide below.
Best Kegerator Reviews
1. EdgeStar Full Size Dual Tap Kegerator
With the EdgeStar Dual Tap, we are starting to get into high-end territory. This is the best kegerator if you are looking for a respectable brand, with excellent performance, but also won't break the bank. Don't get us wrong, it is still expensive, but you are not paying insane prices for a unit. This particular model by EdgeStar can hold a full-sized standard keg or two sixth kegs.
What's amazing about this unit is it actually measures 4 inches less in width than most kegerators of this size, yet it holds the same full-sized kegs. So it makes really good use of interior space. This translates into exterior space savings and weight savings. EdgeStar also has a cool unique feature that not many other brands have, which is an external tank mount, allowing you to store the gas tank outside and space your space inside.
We also really like the temperature regulation of the EdgeStar Dual Tap, which is very important for serving draft beer. This kegerator has adjustable temperature ranges in the mid-40s F to low 30s. We think the low 30s is pretty cold and is definitely one of the coldest kegerators on the market. We are quite amazed such a relatively inexpensive unit can maintain ultra-low temperatures. Let's just say there are other units we have tried with the same performance but at least double the price. Finally, it comes with some standard features like rolling casters, a drip tray, and a protective floor plate. Also, of course, the dual dispensers are nice to have. This unit is a full setup and not a backbone, so it comes with all beer components.
2. Keggermeister KM2800BK Full-Size Single-Tap Kegerator
Ok, we know kegerators are expensive, so we tried to find the best kegerator that is economical and has decent performance. Behold the Keggermeister Full-Sized Single Tap, which can hold a full-sized keg, a pony keg, a 2.5-gallon keg, ¼ barrel pony, Cornelius, "D" system, and ½ barrel full-size kegs.
It comes with a handy adjustable temperature control and even has a nice exterior LCD screen that tells you the interior temperature very precisely, so you can serve your beer at the perfect temperature. There are also stainless rolling casters for increased portability. It is also UL-tested and approved, so we know that it is extremely durable and doesn't have functionality issues.
This unit comes with a dual gauge regulator, a 2.5-pound CO2 tank, and a beer tower single tap. If you need more taps, you can always install an upgrade kit later. The Keggermeister KM2800BK also comes with a cool-looking chrome guardrail and looks pretty nice in general, so it can blend in with your kitchen. If you just want a basic full-sized unit with a single tap, this unit is probably the best bang for the buck.
3. Kegco Kegerator – Dual Faucet – D System
The Kegco Standard 542 Pro Series Double Gauge is the best kegerator for those who want a premium system. With this unit, you can pick whether you want one or two faucets. And this is a full system, so it includes all the necessary parts to assemble the entire unit. It uses a red 5-pound CO2 tank and a D system coupler. In terms of interior capacity, it can hold all full-sized kegs, two 5-gallon D systems kegs, or three 5-gallon Cornelius ball kegs.
So you are probably wondering why this thing is so expensive. Let's go over some of the key features. First of all, it has one of the widest temperature ranges, which can go as low as 32F all the way up to 75F. This high range means you can use it as a fermentation chamber to brew your own beer! The super-low temperature is achieved through fan-forced cooling and allows for even cooling. There is a great digital temperature control that is very accurate.
Sure, other kegerators have some or all of these features too, but none of them are as well done as the Kegco Pro Series. The keg tapping kit that is included with this unit is also pretty premium, with all of the components made of clearly better material than most kits. Finally, let's talk about the finishing. The entire unit is very well designed and clearly made of expensive material. The tower is stainless steel and the faucet is chrome with a brass lever. The Kegco wins on performance and looks, but unfortunately not value or price.
Best Kegerator -A Buying Guide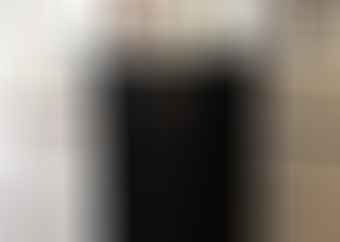 There are many different kegerators on the market and before you go out there and make a purchase, you should at least be aware of your options. In general, there are five main types of kegerators: mini, freestanding, built-in, outdoor, and commercial. Mini kegerators are obviously the most economical choice and usually fall in the $100-400 price range.
They are mostly designed to fit 5L kegs, which makes them quite portable as well. You can take it with you on the road or put it on your kitchen countertop. The downside is that it is hard to find some beers in 5L kegs. Freestanding kegerators are probably the most popular. They can fit almost anywhere in your house, bar, or restaurant.
They can usually be rolled from one area to another. Depending on the type of feature included, the price usually ranges from $400-1,000. So if you end up getting one with digital displays and multiple taps, you will likely be looking at something towards the high end of the range.
The major downside with freestanding kegerators is that you need to have proper ventilation and there needs to be a small gap between the kegerator and the wall. Next, you have built-in kegerators, which are fully integrated with your kitchen countertop. They look cool and don't take up space, but obviously, the installation process will be much more tedious and difficult. Also, the full system tends to run a bit more expensive than a comparable freestanding kegerator. There is also the outdoor kegerator, which is basically an indoor freestanding unit but built much tougher and more expensive.
Outdoor kegerators can withstand extreme temperature fluctuations and can be used indoors as well. Finally, you have commercial kegerators, which are giant units with multiple kegs and dispensers that you normally see behind a bar. These are obviously very expensive but are necessary if you intend to run a business. Please see below for some more things to consider.
Size
Kegerators come in many sizes and it is important for you to choose the right size. You need the exterior and interior dimensions to match what you want. In terms of exterior dimensions, be sure it can fit into the designated space in or outside your house. For interior dimensions, just keep in mind that not all kegs are made the same size, so be sure to remember the measurements of the keg sizes of your favorite beers and make sure they can fit into your kegerator.
Tap Configuration
You should also think about the number of beers you want to keep on tap. You can get a single tap or multiple tap. You can always just get the single tap and then upgrade later with some configuration changes. Having multiple taps is always nice and convenient.
Features
You should consider the additional features of a kegerator. Some have dual pressure regulators for regulating the pressure levels of multiple taps. Then there are digital temperature displays to make it easy to make the serving temperature precise. You should also look for features like handles and casters for portability and drip pans for collecting spilled beer.
Cost
The price is clearly a factor to consider for most people as the best kegerator can cost thousands of dollars. We say in general, you don't get fair value as you move up to the extremely expensive units. In other words, a $2000 unit is definitely not twice as good as a $1000 unit. However, at the low end of the price range, this applies. This means a $400 unit will be twice as good as a $200 unit.
Ease of Use/Cleaning/Assembly
Ideally, you want a hassle-free experience using a kegerator. This means it shouldn't be a complete nightmare to assemble and install. It should be very easy to clean and the beer lines are especially important here as they can collect germs and bacteria. Also, your unit should run smoothly without encountering problems during operation. This is more important if you are using it at a bar or restaurant.
References
https://en.wikipedia.org/wiki/Kegerator