Tigi Catwalk Session Series Salt Spray
Why do you need the Best Sea Salt Spray?
If you want a more textured version of your natural hair, you may be interested in the best sea salt spray. Many of you probably have not heard of this product and are wondering why you would be spraying sea salt in your hair. If you have ever been in the ocean and had that scrunchy textured effortless messy looking hair afterward, you will know what we are talking about.
With the best sea salt spray, you don't have to step into the nearest ocean to get that look. And this is not just some kind of scam or silly fashion trend. Many men and women are using it to style their hair and it certainly works. And of course, you can't really just mix sea salt in some water and pour it over your head. If it was that easy, all of these companies selling sea salt sprays would be out of business.
Sea salt sprays made professionally are carefully mixed with the right ratio of ingredients to maximize the beach-wavy hair look.  Sea salt can be used on your hair in two different ways. You can use it on wet hair to enhance the curves and waves. Or you can use it on dry hair to add texture and achieve one of those "just got out of bed" looks. You can compare sea salt spray to a type of hair styling product. It is different not like mice, gel, clays, and pomades in that it does not make your hair stiff, shiny, waxy, or sticky. You will not be able to freeze your hair in place with the best sea salt spray. Instead, it will give you textured matte hair that has control and style and you will definitely be able to run your fingers through it. So basically, if you want to still have natural-looking hair with more movement and style, this is the right product for you. For more information on sea salt sprays, please refer to our buying guide below.
Best Sea Salt Spray Reviews
1. Tigi Catwalk Session Series Salt Spray
The Tigi Catwalk Session is the best sea salt spray for those who want a premium product at reasonable prices. This sea salt spray is used to texturize and lightly hold your hair, giving it body and volume as well. We found that the Tigi Catwalk works pretty well and definitely gives you that beach hair done by a professional salon look. It is lightly scented and does not leave your hair smelling bad or full of salt.
The main ingredients are water, salt, magnesium sulfate, and hydrogenated castor oil. We really liked the effect that it gives to straight hair, making it even slightly curvy and way less stiff. It also lasts all day, so you can just set your hair in the morning and forget about it for the full day. If you want to create natural-looking wavy hair, this is the perfect product for you. You no longer have to use wax or gel to style your hair, as the sea salt gives your hair natural volume and hold. Overall, we have no complaints about the Tigi Catwalk Session and it worked better than we had imagined.
2. Sun Bum Beach Formula Texturizing and Volumizing Sea Spray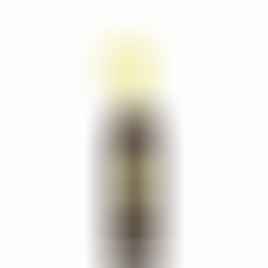 If you want the best sea salt spray loaded with lots of features and ingredients, the Sun Bum Beach Formula Sea Spray is your answer. First of all, it has UV protection, so it prevents your hair from sun damage in case you are out in the sun all day. Also, UV protection prevents your scalp from getting fried by the sun and prevents premature skin aging.
The Sun Bum is also infused with Hawaiian black lava sea salt, sea kelp, and seaweed, which all contribute to giving your hair the gritty textured look. This product doesn't weigh down on your hair and gives your hair a medium hold with a matte finish. It even provides essential moisture to help control and get rid of frizzing and seal hair cuticles. Also, the Sun Bum Beach Formula is paraben, alcohol, and cruelty-free, so don't worry about allergic reactions or being cruel to animals.
In terms of performance, we really like this product. It works as advertised and really gives your hair volume as well as a bit of a natural hold. Best of all, you don't feel like you are putting anything sticky in your hair, unlike gels and waxes. In terms of moisturizing your hair, it uses sunflower seed oil and coconut oil. The Sun Bum also has essential amino acids to help strengthen your hair follicles.
3. TRESemmé PERFECTLY (UN)DONE Sea Salt Spray
The TRESemme Perfectly Undone Spray is the best sea salt spray for those who want a reputable brand name at budget-level prices. This sea salt spray doesn't have too many fancy ingredients mixed in except sea kelp extract. If you want that tousled beach wave hair look, the TRESemme spray is perfect for those who don't want to spend a lot of money on a sea salt spray yet want to enjoy the benefits of having cool wavy looking beach hair.
This product is very lightweight and is not sticky at all, so you can run your fingers through your hair without pulling out gel or wax. What is amazing is that with a little sea salt and sea kelp extract, you are able to give a bit of hold to your hair without using a sticky or stiff product like gel or wax. Additionally, you don't get any of that salty stiffness you would normally get if you just took a dip in the ocean because of the enriched oils in this spray. All in all, the TRESemme Undone is perfect for creating soft natural waves without the need to go to the beach or use a lot of hair products.
Best Sea Salt Spray – A Buying Guide
Sea salt spray is great for styling your hair and giving you that I just got out of bed look. It preserves and holds your already natural waves and gives them more definition and volume. It is perfect for those who do not want their hair to be sticky and stiff if other hair styling products like gels, mousses, and waxes. The best sea salt spray won't leave your hair smelling or feeling salty or looking greasy.
There are many terrible sea salt sprays out there as well so be careful. The cheap products will leave your hair sticky and coarse and are often just watered-down gels and waxes. And of course, if you do it yourself and just mix water with sea salt, you will get hair that is wavy but not gritty or textured. Sea salt sprays often have more than just water and salt in their formulas and the extra ingredients serve to give your hair that extra grit. And those with straight hair (Asians) may even be able to make it look a bit wavy and helps you avoid getting a perm altogether. Anyways, we have put together some additional things to consider when searching for the best sea salt spray.
Ingredients
The basic ingredients of any sea salt spray are water, sea salt, and some type of oil, usually coconut or argan oil. Most sea salt sprays will also include other natural ingredients such as grape and peppermint extract to give extra texture. Some will contain some form of clay to give your hair more of a gritty look. Others will add ingredients to give more hold and style to your hair. You can also get sea salt spray to give your hair more volume or extra soft curls. It really depends on what final effect you are looking for. Be sure to read the label on the product, as it will usually explain what your hair will look like after applying the product.
Application
Applying any sea salt spray should be quite straightforward. First, you should pat your hair dry if you just washed it. Or you can let it air dry or blow dry it. If you want to blow dry it with heat, you should definitely use some protectant. While sea salt spray can work on wet hair and dry hair, it works best on semi-dry hair. If your hair is too wet, you risk the chance of the sea salt just slipping off. Be sure to give the bottle a nice shake before applying 10 to 20 sprays all over your hair. Work the product into your hair with your fingers. From here, you can also choose to style your hair a bit just with your fingers. If you need more hold, supplement with some wax. Finally, either blow dry or air dry your hair.
References