Pure Body Naturals – Himalayan Salt Pink Scrub
If you want to rejuvenate your skin and remove dead skin cells, you maybe looking for the best body scrub. A body scrub simply put is a skin care product that uses exfoliation to clean the skin and increase the blood circulation. You often see body scrub and body exfoliate or body polish used together and they pretty much mean the same thing. There are many benefits to using the best body scrub. For one, it will make your skin look nice, fresh, and rejuvenated. Be sure to use a body scrub that is strong enough to exfoliate dead skin but not too strong as to cause rashes.
Also, applying a body scrub to your skin will make it look more youthful and vibrant. After the body scrub removes dead skin, you should apply a moisturize because it augments the benefits of using a moisturizer by making it easy to absorb into the skin. Body scrubs also help improve the quality of tanning and leads to a more natural looking tan. There are two ways to exfoliate and they sort of work in different ways to achieve the same results. One way is physical scrubbing, which requires you to use a body brush and just scrub away at your dead skin to remove it. You should not be scrubbing more than twice a week and definitely not of sensitive skin or areas that are breaking out with acne. The other way is a chemical body scrub, which tends to be more gentle. Some body scrubs contain hydroxyl acid or some sort of acid to remove dead skin cells. These acids bond with the dead skin and loosen them so that the dead skin just slides off. Many of the best body scrubs also use sugar or salt mixes or coconut oil, which work in a similar way.
Best Body Scrub Reviews
Pure Body Naturals – Himalayan Salt & Sweet Almond Pink Scrub
If you want the best body scrub, Pure Body Naturals has a great line of salt based scrubs for you. We highly recommend the one with Himalayan Salt infused with sweet almond oil and lychee oil. There are no harmful chemicals in this body scrub and it comes with a nutrient rich profile including but not limited to calcium, magnesium, potassium, copper, and iron.
These nutrients are attached to the salt and delivered to your skin cells via ionic infusion, which leaves your skin feeling very smooth and silky. There are definitely no harmful chemicals in this scrub. It does a really good job in removing the dead skin cells on your skin and bringing it back to life by also moisturizing it. This salt scrub also increases circulation and helps rejuvenate your skin cells. You can either bathe in it or simply rub it on your skin in a circular motion. Also, the fragrance is quite nice and stays on you for quite a while.
New York Biology Natural Arabica Coffee Body Scrub
This body scrub is quite popular amongst those who don't want one with a fruity scent. The New York Biology Arabica Coffee Scrub is made of all natural and organic ingredients and is loaded with vitamins. It also has caffeine and salt, which serve to stimulate blood circulation and help exfoliate the skin. Don't worry, the caffeine content is minimal and it won't get you incredibly jacked up and on a crazy caffeine high.
This body scrub is also designed to treat cellulite, spider veins, and stretch marks. It is also a natural moisturizer has it is loaded with lots of natural oils. You can even use this to treat acne and blackheads. When you apply the New York Biology Coffee Body Scrub, it is very oil and you should probably wash it off afterwards. The texture of the scrub is not too soft or course on the skin. After using the scrub, your entire body should feel smooth and silky.
Neutrogena Body Clear Body Scrub 
The Neutrogena Body Clear is the best body scrub for those who don't want one of those fancy organic body scrubs with scents and vitamins. Neutrogena Body Scrub is purely business and does not have any fancy marketing gimmicks. The active ingredient is simply salicylic acid 0.5%, which is an acne treatment. It is a no oil formula and it won't clog pores. This is mainly used for those who want to clear up their acne as well as remove all of the dead skin cells on their body.
The salicylic acid is an acne treatment, but it also binds to dead skin cells and removes them from your body after washing it off with water. This product does not have a fancy fragrance and it doesn't not contain nutrients or minerals to revitalize the skin. For those who have acne on their body, this is the perfect body scrub. Just be a little careful not to apply the Neutrogena too much or too often as it will definitely dry out the skin. You can also use pore strips for those who want to get rid of acne or blackheads on their skin.
Tree Hut Shea Sugar Scrub, Coconut Lime
For those who want the best body scrub made with sugar, the Tree Hut Shea Sugar Scrub is the one for you. This body scrub comes loaded with ingredients including but not limited to organic shea butter for moisturizing the skin, coconut extract for conditioning, lime extract for polishing, and various other oils to hydrate the skin and to prevent sun damage. The grains of sugar will bind with the dead skin cells and polish them away, leaving behind skin that is soft and smooth.
Sugar particles are small and are less irritating on your skin. This makes the Tree Hit great for people with sensitive skin and for those who want to use this on their face. It comes with a coconut lime scent, which smells quite nice and stays on your skin for quite a while. After applying the Tree Hut, you skin has a bit of a radiant glow. We recommend using this a few times a week but no more as it can dry out your skin.
Choosing the Best Body Scrub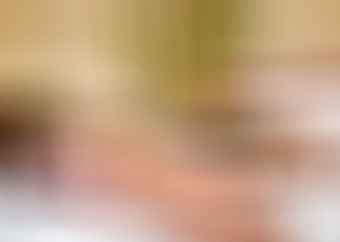 There are way too many body scrub products out there. The market is totally saturated and it is very difficult to choose the best body scrub if you have to go through all of them and try them out. Many of these body scrubs will be made of crazy ingredients and people will literally rub anything on their faces and bodies to try to see a difference.
In the end, you have to understand the chemistry behind exfoliation and know that a body scrub simply has to be good at removing dead skin cells for it to work properly. Usually acids are the best for this because they actually cause a reaction with the skin. We have listed some things to look out for and consider when searching for the best body scrub. Please see below.
Oily and Acne Skin: For oily skin, you need a body scrub that not only scrubs away dead skin but also tones.  Oily and acne prone skin needs special attention because you need to very careful when applying body scrub to areas with lots of acne. You need to make sure the body scrub is suited for sensitive skin and will not remove excess oils essential to moisturize your skin.
Dry Skin: If you naturally have dry flaky skin, you probably shouldn't just scrub hard at it until it becomes smooth. If you do this, you risk the chance of stripping your skin of essential oils. For those with dry skin, you will actually need a body scrub that contains some kind of natural oil or milk so that keep your skin alive. Applying a body scrub suited for dry skin could help moisturize your skin while scrubbing away the dead skin cells.
Normal Skin: If you have normal skin, you are definitely in luck because you can pretty much use any type of body scrub out there. We still recommend that you don't use anything totally harsh so that you don't run the risk of creating an allergic reaction or a flare up. Also, if you are going to get a body scrub, you might as well get one that also includes a moisturizer.
Rough Skin: For those with very course and rough skin, you will need a body scrub that is gentle enough to not cause any irritation and strong enough to effectively tear up rough spots. This is the toughest skin type to find the best body scrub for as you need to find one with that perfect delicate balance.
Sugar and salt scrubs: Sugar and salt mixes have become very popular as basic materials for exfoliating body scrubs.  Sugar particles are generally smaller than salt particles and are less intrusive. Therefore, you should use sugar scrubs on the face and other sensitive areas and salt scrubs on general areas of the body that are not so sensitive. Salt is also more course than sugar and is good at scrubbing away rough skin and rough patches on your joints. Salt also helps kill bacteria and reduce inflammation.
References
https://en.wikipedia.org/wiki/Exfoliation_(cosmetology)