Grill Armor Extreme Heat Resistant Oven Gloves
If you find yourself cooking a lot and using the oven, you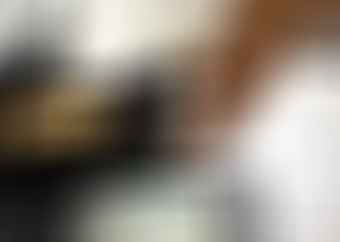 should be using the best oven mitts. For those who don't know already, oven mitts are gloves made of some heat resistance material used to place hot objects into and out of the oven. Oven mitts are usually made of a combination of silicone, cotton, and or Kevlar. These materials conduct thermal energy very slowly, so it takes heat a long time to travel from the oven mitt to your hands.
The best oven mitts are great for taking out pots and pans in the oven that are extremely hot. If you don't have an oven mitt already, you might as well pay the few extra bucks to buy one. They are definitely not expensive and you shouldn't risk just using a towel to remove hot objects from the oven. Burns are very unpleasant and some even require medical treatment to heal. Consider oven mitts a great and cheap insurance policy against getting nasty burns.
Believe it or not, not all oven mitts are made the same. Some have better heat protection than others. Some are more durable, some are better at handling things and more flexible. For all intents and purposes, sure, an oven mitt is an oven mitt and there is no reason to obsess about the differences. But if you are reading this right now, you are probably the type of person who wants to know what makes one oven mitt better than another. In this review, we will overload you with all the information you will possibly need to know about when trying to pick out the best oven mitt for your kitchen.
Best Oven Mitts Reviews
Grill Armor Extreme Heat Resistant Oven Gloves
These are the best oven mitts for those who want crazy heat resistance and flexibility. Ok, technically they are gloves and not oven mitts, but since they both provide protection for your hands, we lump them together into one category. First and foremost, these gloves have the highest heat resistance we have seen in the industry, as it goes up to 932 Fahrenheit. The great thing about these gloves is that it offers superior dexterity and flexibility. You can handle pots and pan better and are even able to mess around with cooking tools in extreme heat.
This makes these gloves ideal for bbqs as well as great oven mitts to take out things that are scorching hot. It is made of silicone and cotton blend, but the main material is silicone. There are nice silicone grooves on the fingers that help you hold and grasp things with ease. Additionally, these gloves are easy to clean as they are dish washer friendly. Unfortunately, the Grill Armor gloves don't protect you from hot liquids and can't be used when they are wet. Overall, these gloves are great for grabbing some objects and handling cooking tools in the proximity of insane heat.
Cuisinart Oven Mitt
If you want a pair of the best oven mitts that are waterproof and have a great grip, you should try the Cuisinary Oven Mitts. These mitts are super comfortable and feature non slip heatproof rubber grip on the palms of the gloves. The rest of the glove is made with premium cotton for comfort and added insulation. It can handle up to 500degress Fahrenheit of heat, which is way more than what most home ovens can handle anyways. These gloves are designed so that both left and right handed people can use them without feeling uncomfortable.
The Cuisinart oven mitts completely cover your hands all the way down to your lower arms, which allows you to reach deep into your oven. The cotton interior feels nice and fluffy on your skin and doesn't rub against it unlike a pure silicone glove. One of the problems we had with these gloves is washing them. Since they are made of a lot of cotton, when we wash and dry them a lot, they tend to shrink a bit and allow peel. Overall, great pair of oven mitts that feel really comfortable and give you superior grip.
Homwe Silicone Oven Mitts
If you are on a budget, the Homwe mitts are the best oven mitts for you. These mitts are made of BPA free silicone and is approved by the FDA. The biggest advantage of these oven mitts is that they are super durable and never really get dirty. If you don't know already, silicone mitts repel liquids so these even protect you from scorching liquids and do not collect dust, dirt, or germs because these things just slip away. Washing them is quite easy as well since most things just easily slide off and the mitts pretty much instantly dry off.
You can even put them in the dishwasher without worrying about them getting torn up. These gloves are heat resistant up to 450 degrees Fahrenheit, which is enough heat resistance for most things you will be handling in your kitchen. They have a get grip on all sorts of things, although we find it hard trying to pick up small objects like forks and spoons. Our biggest complaint with these oven mitts is comfort, since it does feel a bit course on your hands and sometimes leads to skin chaffing.
Choosing the Best Oven Mitt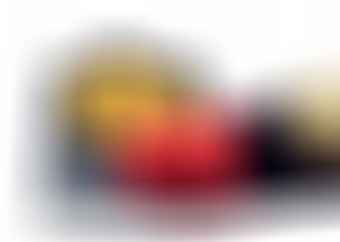 Oven mitts or oven gloves are a great for protecting your hands from scolding hot plates, trays, pots, and pans that come out of the oven. Sure you can take the risk of using towels, but why not get some serious protection. The best oven mitt is one that provides adequate protection for your hands at all reasonable temperatures. You can also use them to do BBQs or even to clean your oven.
Also, it shouldn't tear or break down easily because if you have a hole or tear in your oven mitt, heat may hit your hands immediately and cause a serious burn. We take it you are reading this because you want to know the nitty gritty details behind what makes one oven glove better or worse than another. For the most part, all oven mitts are the same, but for those who are quite particular and detail oriented, you will find that they are not all created equal. We have attempted to highlight some things to consider when shopping for the best oven mitt below.
Material: Silicone is a very common material found in oven mitts. This is because these mitts can withstand temperatures higher than 400 degrees without any serious damage. Silicone is also flexible enough to bend with your fingers and offers a nice sturdy secure grip. Normally this silicone is infused with cotton to create a thicker layer of insulation. There are some mitts that are simply made of cotton, which are really not that great at insulating heat. However, cotton mitts are generally pretty cheap and easily replaceable. Some of the more expensive oven mitts use synthetic materials such as Kevlar, which is very strong and is a great insulator. Kevlar normally withstands higher temperatures and can usually handle up to 600 degrees Fahrenheit.
Size and Shape: There is not much to say about the size and shape of oven mitts other than just make sure you get a size that will fit your hands. Most oven gloves will be oversized and should accommodate most people hands. Unfortunately, there are no small sized oven mitts, so sorry your kids can't help you take things out of the oven. They shouldn't be handling hot objects anyways. In terms of shape, we preferred five finger gloves over mittens because you simply have more precision with gloves. Nevertheless, whether you use gloves or mitts shouldn't really make a huge difference.
Dexterity:  When it comes to picking the best oven mitts, we think flexibility and dexterity is quite important. You should pick gloves that allow you to easily pick up small objects, because if you can pick up small objects like spoons, then it is easy to pick up a bigger object. In general, silicone mitts have pretty good flexibility and should allow you to handle objects of all sizes and shapes. Additionally, you should look for oven gloves that are lightweight so that they won't bog you down when you are lifting heavy objects out of the oven. Generally speaking, cotton based oven mitts tend to be heavier than silicone ones.
Cleaning: You should be able to clean your oven mitts easily, since they will get dirty. Of course you don't have to clean your oven mitts, but then you risk the chance of spreading germs. Silicone mitts and gloves are easy to wash because they can just be put in the dishwasher. They repel liquids so most dirt and germs can't live on it anyways. Gloves that contain cotton or cotton liners are harder to wash because they need to take time to dry.
References
https://en.wikipedia.org/wiki/Oven_glove
http://www.ebay.com/gds/Your-Guide-to-Buying-Oven-Mitts-/10000000177320298/g.html