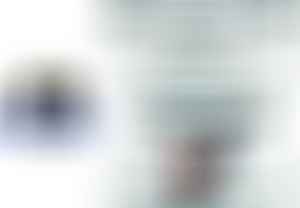 Valspar Exterior Latex Enamel
The way you paint your house is a reflection of your personality: it is almost an art. Unfortunately, Mother Nature wants to damage your house paint in every way possible. By using the best exterior house paint, your paint can withstand blizzards, thunderstorms, heat waves, UV radiation.
These elements lead to cracking, fading, and peeling of your house paint and over time, this will not only look bad but also damage the material the paint covers whether it is wood, plastic, brick, stone, stucco, or metal. House paint generally consists of four components: solvents, pigments, additives, and binders. Solvents are what keep the pigments, additives, and binders in solution.
Eventually the solvent will evaporate and leave behind these particles. Pigments give the paint its color and opacity. Additives usually control other aspects of the paint such as mildew control, UV protection, and shine. Binders are resins that help form the chemical bond between the pigment/additives and the surface for which they are applied. In general, you want a house paint that has lots of high quality resins, pigments, and additives.
Best Exterior House Paint Reviews
Valspar 65000 Premium Exterior Latex Enamel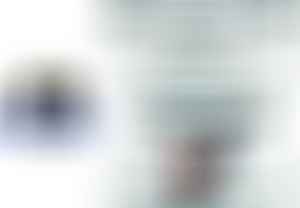 Valspar makes a solid line of paint products and we consider their premium collection the best exterior house paint for value. It is very easy to use and to apply as well as to clean up. Because it is water based, it cleans up with just water and soap. This is a latex enamel based paint, which can be a confusing term in this industry.
All latex paints are water based although there isn't actually any latex inside. It has become a bit of an industry jargon but really it has acrylic resins or vinyl.  The enamel part simply means that it has a hard finish and that it has some sheen. This makes the Valspar great for doors and trim.
The enamel part of this paint gives the surface a tough scratch resistant finish. This is great for the outside as your paint will be exposed to the elements and you need the extra durability. The Valspar is a pretty versatile paint and can work on both wood and metals. The 65000 series is primarily made of acrylic resin and has better quality resins than the average paint. It has 35% volume solids which is great and less than 50 g/L VOCs. It binds extremely well to the surface. Also it covers up to 400 sq feet per gallon depending on the porosity of the surface, which is great coverage and good bang for the buck. It comes in 12 different colors and finishes nice and shiny.
Diamond Brite Paint 80000 Latex Gloss Enamel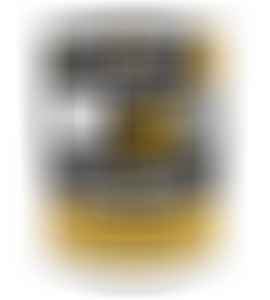 Diamond Brite Paint is the best exterior house paint if you are looking for a premium quality latex enamel. We consider this paint the main competitor of the Valspar 65000 Premium series. Overall, we think it is pretty much neck in neck in terms of quality, so really the difference is in color selection.
The Diamond Brite is scrubbable, which means it is easy to clean stains off of the surface. It is also very durability, about as durable as the top oil based paints, which also makes this paint suitable for outside use. It will withstand inclement weather and handle UV rays without peeling or breaking down easily.
What makes this a premium paint? It has excellent surface coverage, which means you can apply less of this paint and achieve more protection and shine. Diamond Brite is resistant to stains and scratching, moreso than your average house paint. It has a long of color choices and has a high gloss finish.
Finally, it has more durability than your average house paint because it has a better resin package. It has more solids, more film protecting the surface, better activators and chemical bonders, and better adhesion to the surface. This paint applies easy and has good flow when applying. It also cleans with ease and offers great mildew protection. All in all, this is a great exterior house paint for all types of material with a nice selection of colors.
Rust-Oleum Zinsser PermaWhite Exterior Semi-Gloss
Rust-Oleum makes solid house paints and the Perma-White is no exception. It is the best exterior house paint that is self-priming and provides a great semi-gloss shine. This particular exterior house paint is designed to protect against mold and mildew for up to 5 years. It contains a strong mildewcide that is incorporated in the paint film when it dries and kills all traces of life on the paint. The paint's strong film coating also resists dirt and moisture build up, which contributes to its extended durability.
The Perma-White is also a 100% acrylic, which means the acrylic resin is not diluted in any way with cheaper materials like vinyl. It also makes it suitable for all applications and is very flexible, breathable, and has good flow characteristics. This leads to long lasting smooth paint with better coverage and better resins for superior adherence.  You can't go wrong with a 100% acrylic based paint. They are simply more durable than one that has been cut with other materials.
Yenkin Majestic Paint Diamond Hard Acrylic Enamel

The Yenkin Majestic Paint is a great choice for those looking for a general exterior or interior house paint that is durable. It is a water based formula that offers a very resilient and durable finish. This ensures that your paint will last for years without significant chipping or fading. In most situations, this water based paint actually outperforms oil based paints. It is also more convenient to use and apply as well as being safer.
The Yenkin Majestic Paint is one of the best enamel paints out there. It is self leveling so you won't even be able to tell if you sprayed or rolled it. This is of course assuming that you spray or brush the product on the correct way. And it cures quite quickly and is a fast drying formula. You have to only wait a few hours to the touch and a day or two for a full cure.
Additionally, we like the fact that it pretty much has no odor, which is quite annoying with some other paints we tested. This means you don't have to wear a gas mask trying to apply it. However, this does not mean you should get your hands on it or keep it around your children. It is still quite toxic to ingest. Also, if you get it on your hands, it will be difficult to get off and leave your hands sticky.
This is a very versatile house paint and works with basically all interior or exterior surfaces. It can be used on your all exterior surfaces as well as furniture, walls, or cabinets. The Yenkin Majestic Paint is one of the most resilient paints out there. It is very resistant to chipping, even when your scrub or scratch it. We suggest you sand the surface a bit after you apply just to touch it up a bit. This paint has excellent coverage and really is value for your money. Additionally, it cleans up quite easily with just soap and water. The only thing is we wished there were more color options. If you visit their website you can find a decent selection there. All in all, the Yenkin Majestic Paint is a great alternative to some of the better known brands out there.
True Value HPX9-QT Premium WeatherAll Exterior Flat Acrylic Latex House Paint
If you are looking for the best exterior house paint that withstands the toughest weather conditions, the True Value WeatherAll is the right one for you. This is a 100% acrylic latex that stands up to the elements. It is specifically designed for outside surfaces that are exposed to a lot of sunshine, rain and snow. If you want extra durability, you should seriously consider the True Value Weather All. We like that it has a great mold and mildew resistant coating so your paint doesn't get damaged by germs and bacteria. There is also a special fade resistant coating which prevents the color from fading over time. It is supposed to last 25% longer than the average competitor.
We think the True Value WeatherAll definitely lives up to its name. It is really good value! You have a lifetime warranty on the product so if for some reason it does not work or starts peeling immediately, you can always return the product for a new one. The WeatherAll is also a low VOC paint, which means it is very environmentally friendly. Also you don't get some of the bad paint smells associated with other paints. This water based low VOC paint passes all of the standard test set by the United States.
We think the selling point of the True Value WeatherAll is definitely the durability. True Value has other types of paints that focus on easy care, more color selection, and better looking finishes. However, the WeatherAll is specifically designed for extended wear. They also make other types of paint ranging from interior to exterior paints as well as stains, primers, and aerosols. We trust their products and they have a nice cult following. Most people who use it swear by it. We have rarely heard any negative reviews on the product, which definitely means something in the paint industry. Overall, we do not hesitate to recommend this product for fade resistance and durability
More Info on the Best Exterior House Paint
When trying to pick the best exterior house paint, you must first choose between the two broad category of paints: oil based or acrylic water based paint. Oil based paint is considered more old school and a bit outdated these days, although there are still some oil based house paints that are still good. The popularity of oil based house paint has been shrinking because of restrictions of high-VOC solvents and the ease of use for water based paints.
Oil paints are still the king of durability and they have a glossy, smooth, dirt resistance finish that acrylic paints cannot compete with. In terms of water based paint, acrylic and latex are the two most common types. There is also a blend called 100 percent acrylic latex that is flexible, breathable and adheres very well to all surfaces and materials. In general, water based paint is a lot easier to apply and clean up than oil based paint. You simply use water and soap to wipe away. In terms of durability and shine, sure it is not as good but these days many of the water based paints have caught up to oil based house paint.
When people talk about the specifications of the best exterior house paint, they use certain words that we feel you should know about. These words are solids, dry-film thickness, coverage, and VOCs. Solids refers to all the resins and pigments left over after the solvent evaporates. A higher solids ratio means your house paint is good.  Dry-film thickness refers to how thick the paint is when it is cured after one application.
This is usually measured in mils or one thousands of an inch. Generally thicker paints are more durable. Coverage is the predicted area the paint will cover given one application. VOCs stand for volatile organic compounds and are solvents that are not good for your body. VOCs are very low in modern day house paints and only really exist in old oil based house paint. Another important thing you need to think about when shopping for the best exterior house paint is gloss. Your paint's sheen not only affects how your house looks, it also effects how easy it picks up dirt and the paint's general performance.
House paints generally consist of three sheens: satin/eggshell, semigloss, and high gloss. Satin has low reflection and great at hiding bumps and imperfections on the surface you are applying paint on. Satin is a great fit for siding, can be easily washed, and stays cleaner than the other sheens.  Semigloss is a shinier sheen than satin and more durable and water resistant. It is best suited for trim. Finally you have high gloss, which has the highest shine. It will amplify all imperfections on the surface and it is also hard to apply. However, it is quite resistant to dirt and adds richness and depth to the color of the house paint.
Before applying the best exterior house paint, you should strip all the previous paint on your house first. You then need to prep for your paint job because paint bonds best on clean, dry, and sound surfaces.  It is also a good idea to sand loose paint down as well. You will also need a primer for your surface, which grips the surface and gives it a uniform porosity. Some paints do not need to be primed, but you can always err on the side of caution by priming anyways. Finally, you need to determine how much paint you should buy. Look at the coverage area on the label of the house paint and take 90% of that as leeway. Also, factor in the possibility that you may want to add on multiple layers of paint.
References: