The right coat of paint can enhance the overall appearance of your home while protecting it from the elements.
But choosing the best exterior house paint for a painting project can be a daunting task. With the wide array of color options, the different brands, the price, the effectiveness, the time the paint takes to dry, the odorless versus odor, it is important to choose an exterior paint that will be both aesthetically pleasing and durable.
To make sure you achieve the best results from your painting project, it is important to take into consideration the above various factors such as type of material, weather conditions, and cost. This is why we have already shortlisted the best exterior house painting so that you can concentrate on applying a coat onto your exterior walls, instead of wasting time in finding which paint will excel. Please find below the 5 best exterior colors for your home or renovation project. Please do not forget to read our buying guide and FAQ further down the page.
Valspar Interior/Exterior Latex Enamel – Best Overall
Choosing the best exterior paint for your home
The way you paint your house is a reflection of your personality: it is almost an art. Unfortunately, Mother Nature wants to damage your house paint in every way possible. By using the best exterior house paint, your paint can withstand blizzards, thunderstorms, heat waves, and UV radiation.
These elements lead to cracking, fading, and peeling of your house paint, and over time, this will not only look bad but also damage the material the paint covers whether it is wood, plastic, brick, stone, stucco, or metal. House paint generally consists of four components: solvents, pigments, additives, and binders. Solvents are what keep the pigments, additives, and binders in the solution.
Eventually, the solvent will evaporate and leave behind these particles. Pigments give the paint its color and opacity. Additives usually control other aspects of the paint such as mildew control, UV protection, and shine. Binders are resins that help form the chemical bond between the pigment/additives and the surface to which they are applied. In general, you want a house paint that has lots of high-quality resins, pigments, and additives.
Best Exterior House Paint Reviews in 2023
#1. Valspar 1500 Premium Exterior Latex Enamel – Best exterior paint and for interior too
Valspar makes a solid line of paint products and we consider their premium collection the best exterior house paint for value. It is very easy to use and apply as well as to clean up. Because it is water-based, it cleans up with just water and soap. This is a latex enamel-based paint, which can be a confusing term in this industry.
All latex paints are water-based although there isn't actually any latex inside. It has become a bit of an industry jargon but really it has acrylic resins or vinyl.  The enamel part simply means that it has a hard finish and that it has some sheen. This makes the Valspar great for doors and trim.
The enamel part of this paint gives the surface a tough scratch-resistant finish. This is great for the outside as your paint will be exposed to the elements and you need the extra durability. The Valspar is a pretty versatile paint and can work on both wood and metals.
The 1500 series is primarily made of acrylic resin and has better quality resins than the average paint. It has 35% volume solids which are great and less than 50 g/L VOCs. It binds extremely well to the surface.  It comes in white color and finishes nice and not too shiny.
#2. Diamond Brite Paint 80000 Latex Gloss Enamel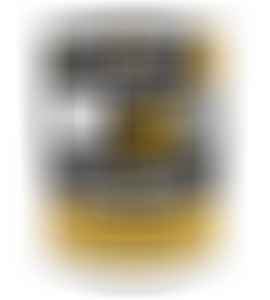 Diamond Brite Paint is the best exterior house paint if you are looking for a premium quality latex enamel. We consider this paint the main competitor of the Valspar 65000 Premium series. Overall, we think it is pretty much neck in neck in terms of quality, so really the difference is in color selection.
The Diamond Brite is scrubbable, which means it is easy to clean stains off of the surface. It is also very durable, about as durable as the top oil-based paints, which also makes this paint suitable for outside use. It will withstand inclement weather and handle UV rays without peeling or breaking down easily.
What makes this premium paint? It has excellent surface coverage, which means you can apply less of this paint and achieve more protection and shine. Diamond Brite is resistant to stains and scratching, more so than your average house paint. It has a pallet of color choices and a high gloss finish.
Finally, it has more durability than your average house paint because it has a better resin package. It has more solids, more film protecting the surface, better activators and chemical bonders, and better adhesion to the surface. This paint applies easily and has good flow when applied. It also cleans with ease and offers great mildew protection. All in all, this is a great exterior house paint for all types of materials with a nice selection of colors.
#3. Rust-Oleum Zinsser PermaWhite Exterior Semi-Gloss
Rust-Oleum makes solid house paints and the Perma-White is no exception. It is the best exterior house paint that is self-priming and provides a great semi-gloss shine. This particular exterior house paint is designed to protect against mold and mildew for up to 5 years.
It contains a strong mildewcide that is incorporated in the paint film when it dries and kills all traces of life on the paint. The paint's strong film coating also resists dirt and moisture build-up, which contributes to its extended durability.
The Perma-White is also 100% acrylic, which means the acrylic resin is not diluted in any way with cheaper materials like vinyl. It also makes it suitable for all applications and is very flexible, breathable, and has good flow characteristics.
This leads to long-lasting smooth paint with better coverage and better resins for superior adherence.  You can't go wrong with 100% acrylic-based paint. They are simply more durable than one that has been cut with other materials.
#4. Yenkin Majestic Paint Diamond Hard Acrylic Enamel

The Yenkin Majestic Paint is a great choice for those looking for a general exterior or interior house paint that is durable. It is a water-based formula that offers a very resilient and durable finish. This ensures that your paint will last for years without significant chipping or fading. In most situations, this water-based paint actually outperforms oil-based paints. It is also more convenient to use and apply as well as safer.
The Yenkin Majestic Paint is one of the best enamel paints out there. It is self-leveling so you won't even be able to tell if you sprayed or rolled it. This is of course assuming that you spray or brush the product in the correct way. And it cures quite quickly and is a fast-drying formula. You have to only wait a few hours to the touch and a day or two for a full cure.
Additionally, we like the fact that it pretty much has no odor, which is quite annoying with some other paints we tested. This means you don't have to wear a gas mask trying to apply it. However, this does not mean you should get your hands on it or keep it around your children. It is still quite toxic to ingest. Also, if you get it on your hands, it will be difficult to get off and leave your hands sticky.
This is a very versatile house paint and works with basically all interior or exterior surfaces. It can be used on all exterior surfaces as well as furniture, walls, or cabinets. The Yenkin Majestic Paint is one of the most resilient paints out there. It is very resistant to chipping, even when your scrub or scratch it. We suggest you sand the surface a bit after you apply it just to touch it up a bit.
This paint has excellent coverage and really is value for your money. Additionally, it cleans up quite easily with just soap and water. The only thing is we wished there were more color options. If you visit their website you can find a decent selection there. All in all, the Yenkin Majestic Paint is a great alternative to some of the better-known brands out there.
#5. True Value
WAES9-

QT Premium WeatherAll Exterior Flat Acrylic Latex House Paint
If you are looking for the best exterior house paint that withstands the toughest weather conditions, the True Value WeatherAll is the right one for you. This is 100% acrylic latex that stands up to the elements. It is specifically designed for outside surfaces that are exposed to a lot of sunshine, rain, and snow. If you want extra durability, you should seriously consider the True Value Weather All.
We like that it has a great mold and mildew-resistant coating so your paint doesn't get damaged by germs and bacteria. There is also a special fade-resistant coating that prevents the color from fading over time. It is supposed to last 25% longer than the average competitor.
We think the True Value WeatherAll definitely lives up to its name. It is really good value. You have a lifetime warranty on the product so if for some reason it does not work or starts peeling immediately, you can always return the product for a new one.
The WeatherAll is also a low-VOC paint, which means it is very environmentally friendly. Also, you don't get some of the bad paint smells associated with other paints. This water-based low VOC paint passes all of the standard tests set by the United States.
We think the selling point of the True Value WeatherAll is definitely durability. True Value has other types of paints that focus on easy care, more color selection, and better-looking finishes. However, the WeatherAll is specifically designed for extended wear. They also make other types of paint ranging from interior to exterior paints as well as stains, primers, and aerosols. We trust their products and they have a nice cult following. Most people who use it swear by it. We have rarely heard any negative reviews on the product, which definitely means something in the paint industry. Overall, we do not hesitate to recommend this product for fade resistance and durability
More Info on Choosing the Best Exterior Paint – Buying guide
When trying to pick the best exterior house paint, you must first choose between the two broad categories of paints:
Oil-based
Acrylic water-based paint.
1. Oil-based top exterior paints
Oil-based paint is considered more old school and a bit outdated these days, although there are still some oil-based house paints that are still good. The popularity of oil-based house paint has been shrinking because of restrictions on high-VOC solvents and the ease of use for water-based paints.
However, you need to know that Oil paints are still the king of durability and they have a glossy, smooth, dirt-resistant finish that acrylic paints cannot compete with.
2. Acrylic best exterior house paint
In terms of water-based paint, acrylic, and latex are the two most common types. There is also a blend called 100 percent acrylic latex that is flexible, breathable, and adheres very well to all surfaces and materials. In general, water-based paint is a lot easier to apply and clean up than oil-based paint. You simply use water and soap to wipe away. In terms of durability and shine, sure it is not as good but these days many water-based paints have caught up to oil-based house paint.
What terminology is used for exterior paint?
When people talk about the specifications of the best exterior house paint, they use certain words that we feel you should know about. These words are:
Solids
Dry-film thickness
Coverage
VOCs
Paint finishes
1. Solids
Solids refer to all the resins and pigments left over after the solvent evaporates. A higher solids ratio means your house paint is good.
2. Dry-film thickness
Dry-film thickness refers to how thick the paint is when it is cured after one application. This is usually measured in mils or one thousand of an inch. Generally, thicker paints are more durable.
3. Coverage
Coverage is the predicted area the paint will cover given one application on any of your exterior projects. This is given in square meters or square feet. Note that this is an approximate number.
4. VOCs
VOCs stand for volatile organic compounds and are solvents that are not good for your body. VOCs are very low in modern-day house paints and only really exist in old oil-based house paint. By the way, there is what is called zero-VOC paint nowadays. So if you are worried about these, you can always get zero-VOC paint. These do work well for exterior.
5. Paint finishes
Another important thing you need to think about when shopping for the best exterior house paint is gloss. Your paint's sheen not only affects how your house looks, but it also affects how easily it picks up dirt and the paint's general performance.
House paints generally consist of three sheens:
Satin/eggshell
Semigloss
High gloss.
Satin has low reflection and is great at hiding bumps and imperfections on the surface you are applying paint on. Satin is a great fit for siding, can be easily washed, and stays cleaner than the other sheens. Semigloss is a shinier sheen than satin and is more durable and water resistant. It is best suited for trim. Finally, you have high-gloss, which has the highest shine. It will amplify all imperfections on the surface and it is also hard to apply. However, it is quite resistant to dirt and adds richness and depth to the color of the house paint.
FAQ on the best exterior paints
Is it better to roll or spray exterior house paint
When it comes to painting the exterior of your home, you might be wondering whether it's better to roll or spray the paint. Both methods have their advantages and disadvantages, but ultimately, which one is best will depend on your individual needs and preferences.
Rolling paint onto a surface is a tried-and-true method that has been used for decades. It involves using a roller brush to apply the paint evenly over large areas of wall space. Rolling allows you more control over the application process, making it easier to achieve an even finish without any drips or streaks. Plus, rolling is typically less messy than spraying because there are no airborne particles involved. And it is cheaper too, as you do not need to buy an expensive sprayer with other parts that may tear quickly.
On the other hand, spraying paint onto a surface can provide a smoother finish with fewer visible brush strokes. This is because when you spray paint onto a surface, it atomizes into tiny droplets that settle uniformly on the wall's surface. However, you'll be using a lot more paint with this method, and that has been proven by experts. On the other hand, spraying paint is much faster if you want to finish your project in a blink of an eye.
Overall, if you are on a budget, then rolling paint is best. If you want a great finish, then spraying is the way to go (though you'll need more paint). Note that this is true for both interior and exterior paint jobs.
Can you use exterior paint on the inside of the house?
The answer is yes, you can use exterior paint on the inside of your house with some considerations. However, this is not advisable.
One thing to keep in mind is that exterior paints tend to have more volatile organic compounds (VOCs) than interior paints. These compounds evaporate quickly and can cause health issues when inhaled excessively. Additionally, some states regulate VOC levels for interior and exterior paints differently. Therefore, it's essential to check with your local regulations before using any type of paint indoors. In fact, the ingredients in exterior paint that prevent mildew are highly likely to cause odors and even allergic reactions if used indoors. And this is true for even the best paint or best exterior primer.
Another consideration is how the different types of paint dry. Usually, interior paint will take a couple of hours to dry, but exterior paint can take up to 24 hours.
On the other hand, you have paints made for interior and exterior surfaces. These are perfectly safe to use as they have undertaken to comply with VOCs and other legislations.
Why paint exterior house?
Painting your home's exterior can provide many benefits that make it well worth the effort. First and foremost, paint provides protection from the elements. Rain, wind, and sun can all take a toll on your home's exterior over time. A fresh coat of paint can help to prevent damage from water and UV rays, which can lead to rotting or fading of the siding or trim.
In addition to protecting your home from the elements, painting your home's exterior is also an opportunity to improve its appearance. A new color or finish can give your home an instant facelift and increase its curb appeal. This is especially important if you're planning on selling your home in the near future – a freshly painted exterior will help attract potential buyers and may even boost its resale value.
Finally, durability is another key benefit of painting your home's exterior. If you apply paint, you'll protect your external walls. And if you protect your walls, then you automatically going to have a longer lifetime for your home. So, this will be a durable, long-lasting family home for generations to come.
What do you need to do before applying your new exterior paint color?
Before applying the best exterior house paint, you should strip all the previous paint on your house first. You then need to prep for your paint job because paint bonds best on clean, dry, and sound surfaces.  It is also a good idea to sand loose paint down as well. You will also need a primer for your surface, which grips the surface and gives it a uniform porosity.
Some paints do not need to be primed, but you can always err on the side of caution by priming anyways. Finally, you need to determine how much paint you should buy. Look at the coverage area on the label of the house paint and take 90% of that as leeway. Also, factor in the possibility that you may want to add on multiple layers of paint.
What color should I paint my house exterior?
Choosing the perfect color for your house's exterior is no easy task. It can be overwhelming to pick from the vast variety of exterior paints available in the market. The color you choose can impact how others perceive your house, and it's essential to consider factors like architecture style, landscaping, and neighborhood when deciding on a paint color.
When considering what color to paint your house exterior, it's best to go with bright and neutral colors. Bright whites and pale colors such as beige, gray, or light blue help make a home look bigger than its actual size. These shades also make it easier for potential buyers to envision themselves living in your home if you plan on selling in the future. However, keep in mind that some neighborhoods have strict guidelines about what colors are allowed for exteriors.
How long does exterior house paint last?
When it comes to exterior house paint, homeowners want a finish that lasts as long as possible. After all, repainting your home's exterior can be time-consuming and expensive. There are a number of factors that you need to take into account as shown below. However, 5 to 10 years is usually the time an exterior paint will last.
Note that the type of paint you use can impact its longevity. Paint that's specifically designed for exteriors tends to be more durable than interior paints because it's formulated to withstand harsh weather conditions like rain, snow, and sun damage. Also, note that there are different types of exterior paint options available – including oil-based and water-based – each with their own unique properties that can affect how long they last. Water-based are preferred for exterior concrete-type walls, while oil-based are good for wooden exteriors.
Another factor that can impact the lifespan of your exterior paint is the surrounding environment. Houses located in areas with high humidity or extreme temperatures are more prone to chipping and peeling than those in moderate climates.
Overall, most paints will last at least 5 years.
Final words
All five of the above paints can provide a durable, long-lasting finish to any outdoor painting project. Valspar Exterior Latex Enamel is an economical option that offers a glossy finish and high durability.
Diamond Brite Paint Latex Gloss Enamel provides an extra layer of protection against mildew and fading.
Rust-Oleum Zinsser PermaWhite Exterior Semi-Gloss is a great brand known almost to everyone and a choice you need to make for high-humidity areas, as it resists moisture and offers superior adhesion.
Both Yenkin and WeatherAll are also a great addition to your arsenal of paint. Though these are lesser-known brands, there are really great for your house painting projects.
References: