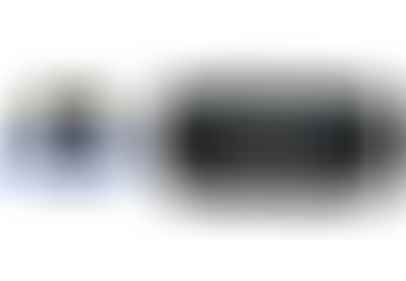 1. ColorBox Dye Ink Series
The ColorBox Dye Ink Series is the best ink pad for stamping that is fast drying and goes on permanently. Once dried, it does not smear and is perfectly waterproof. It also offers great value for your money.
Why do you need the Best Ink Pads For Stamping?
Inkpads were a common household and office item back in the glory days, but are now a bit of a hobby, arts, and crafts interest. Although still used in limited corporations and governments, their usage has transferred to more of an artistic interest. The beauty of ink stamps is that they are more or less official and are hard to replicate without putting in a lot of effort. This is mostly because the ink is hard to remove and is more or less permanent. In a sense, they are a bit like a personalized signatures that cannot be removed easily.
If you are going to buy inkpads for any project, you might as well do some research into figuring out the best ink pads for stamping, rubber stamping, fabric, and fingerprints. Inkpads differ on many levels, but mostly you should consider the following: size, ink type, color, performance, and durability.
Size is the most important and generally, you have small-sized ones like Cat's Eye or Dew Drop pads or full-sized ink pads. Full-sized ones are about 2 by 3 inches, which is still small enough to carry around with you.
Next, you need to consider ink type. Generally speaking, you have dye-based ink and pigment ink. Dye-based ink is great for all types of paper, dries quickly, and is permanent. Most are waterproof and they are generally pretty cheap and available in a variety of colors. They tend to come in many different inking surfaces such as felt, linen, and sponge.
There is also pigment ink, which does not contain any dyes. Instead, they consist of solid pigmentation suspended in a glycerin base. They are richer and thicker than dye-based ink and more fade resistant. Pigment ink does not soak into the paper like dye ink. Instead, it drips on top, which takes longer to dry. Pigment ink is also more vibrant in color than dye-based ink.
In terms of other features you should be on the lookout for, definitely choose a color or a set of colors you prefer to work with. The most common and black, brown, and white. You should also consider how well the ink transfers onto another surface as well as its overall durability and usage. If it dries up too quickly and has a low impression rate, you may find yourself replacing it often or refilling the ink pad.
What are the Best Ink Pads For Stamping?
1. ColorBox Dye Ink Series
If you want the best ink pads for stamping, the Color Box series is a great option. This is a dye-based ink pad that comes in over 35 different colors. The good thing about ColorBox is that it is fast drying and goes on permanently on coated and uncoated papers. It will also dry on most coated non-absorbent craft materials such as matte, shiny paper, clay, and canvas.
We like the fact that this product will not smear even when completely dried. So it is great to work with other water-based products and is rather waterproof. The ColorBox is a great little full-sized ink pad. It comes loaded with ink and is quite moist. The ink it comes with is quite intense for a dye ink. It also transfers perfectly from rubber stamp to paper without distortion or smearing.
2. Avery Carter Foam Stamp Pad
The Avery Carter Foam Stamp Pad is the best ink pad for rubber stamping. This is your workhorse ink pad and is designed for everyday usage. It delivers bright and bold colors and is designed to last quite a long. The Avery Carter can go through nearly 5000 impressions before having to be re-inked. Contrary to some reviews we found, we didn't have any problems with it drying up.
We would caution you to consider taking negative reviews online with a grain of salt. Keep in mind most people who use it and like it won't bother with a review. The few who have terrible experiences with Avery Carter will of course leave terribly biased reviews. We can tell you that we tested this product thoroughly and even ordered more to make sure we didn't just get lucky with a certain batch. Our conclusion is that it delivers consistent results and we do not hesitate to recommend this product.
3. Miraclekoo Craft Ink Pad

The Miraclekoo Craft Ink Pad is the best ink pad for fabric, wood, and paper. It is a set of 12 colored pads that has all sorts of colors, from dark to light colors. These ink pads are non-toxic and washable, so they are perfect for children to play around with. The great thing about these ink pads is that the ink is not permanent and can easily be wiped off of your skin.
This is not to say that they won't stay on fabric or paper well. You don't have to worry about it smudging or transferring distorted images. Once dried, it should stay on your fabric for a while, until you decide to wash it off.
The Miraclekoo Craft Ink Pad set is great for those who are into creative projects and art. It is a great way to teach your kids to make all sorts of things from cards to stamping. We have to warn you that the colors are pretty light in general. However, the good thing is that they don't bleed through paper or stay runny. Finally, because of their protective casing, it is hard for these ink pads to dry out.
4. Tsukineko Versafine Ink Pad
The Tsukineko Versafine Ink Pad is the best ink pad for stamping if you want pigment ink. Versafine is a premium brand and is made for seasoned stampers. Their lineup includes 10 rich and fast-drying colors, which are all available in full-sized and mini-sized inkpads. The selling point of these ink pads by Tsukineko is the fact that the pigment ink is able to capture finely detailed images. The colors are extremely bold and vibrant and do not fade over time.
Although it takes a bit longer to dry, the VersaFine shines in other ways. It will definitely outlast solvent and water-based inkpads over time and completely waterproof when dry. The one thing you recommend you do is to clean the stamps as soon as possible when you are done because you will have a hard time cleaning them if you let them dry out. All in all, this full-sized pigment inkpad leaves vibrant colors and is great to be used with water-based markets and other watercolor applications.
5. Clearsnap ColorBox Inkpad
The Clearsnap ColorBox is the best inkpad for stamping if you want a color wheel. There are a variety of wheels to choose from with all sorts of colors. The Clearsnap ColorBox pads are water-based and great to stamp on absorbent papers. Although the ink is pretty slow drying, it leaves a nice and thick non-bleeding finish that is quite resistant to fading. What we like about the ColorBox Pigment Inkpad is that the colors are very strong and really pop out. They are pretty much permanent when dried, so be very careful. They do not wipe off easily.
These pads are also good for fingerprinting as well, although you have to make sure to quickly rub off your fingers afterward. We find that the ColorBox is quite durable and lasts a lot longer than other inkpads. They are not prone to drying out when not in use and remain moist after months. We are quite happy to review this product and find it very useful for any stamping situation, whether it is fabrics, paper, or fingerprinting.
References
https://en.wikipedia.org/wiki/Rubber_stamp