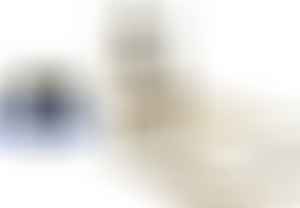 Rasta Royale 1.5" All Natural Ultra Thin Hemp Rolling Paper
If you want to roll the perfect cigarette or joint, it is best practice to use the best rolling papers. Believe it or not, the type of rolling paper you use makes a huge difference on the outcome of the final product. By using the best rolling papers, you can ensure that your cigarette or joint burns evenly and slower.
Additionally, you can get rolling papers that are free of harmful toxins and save your lungs from more damage than necessary. Rolling papers can usually be judged by a few key features: thickness, safety, and durability. If you want to inhale less paper and save your lungs, you should get thin rolling papers. The tradeoff is that they are a bit harder to roll with. In terms of safety, some papers naturally contain more chemicals than others so it is wise to do your research into what exactly you are inhaling.
Finally, in terms of durability, you will want a rolling paper that won't tear when you roll it and will not crumble when you try to smoke it. Mostly, important do not just assume all rolling papers are made the same. If you are using the best rolling papers you can save yourself lots of time and money. It is best practice to use the best grinder when shred your weed up before packing it in a rolling paper.
Best Rolling Papers Reviews
RAW King Size Rolling Papers
RAW is a well-known brand and is one of the best rolling papers to make cigarettes or joints. Because it is made of 100% organic hemp that does not undergo a bleach treatment, it doesn't have any of the harsh toxins and chemicals found in standard papers. For this reason, we will think this is the best overall rolling paper and is our top pick.
Raw papers have a light brown tint and come in the standard measurement of 110mm long (approximately 4.5 inches). As a frame of reference, it is a big shorter than a smart phone. Raw also makes shorter papers for those who like papers the size of standard cigarettes.
It is extremely easy to roll with RAWs, which is another plus. The paper material almost has a matte like finish that feels like one of those screen protectors. It is smooth on the fingers and does not stick, which is incredibly important when trying to roll the perfect joint. The material itself is also pretty tough and we've never had a paper tear or break on us unless we did it on purpose. We also like the way the RAWs burn. It burns really slow and evenly and has a hint of sweet aftertaste. All in all, RAW king sized is the best rolling papers you can buy for value. It is cheap, tastes great, and is natural.
Zig Zag Ultra Thin Cigarette Rolling Papers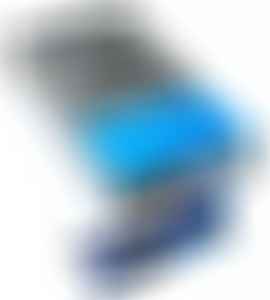 ZIg Zag is another brand that is one of the best rolling papers you can buy on the market. The selling point on the Zig Zags is that they make one of the thinnest rolling papers. They are so thin that it is pretty much transparent and you can see what is inside your joint or cigarette. For those concerned about inhaling any kind smoke coming from burning paper, you should get these. Although the paper is not as good for your lungs as using organic hemp paper, the ultra-thins sort of balance things out.
And believe it or not, the Zig Zags are built pretty durable. Although they are not as durable as thicker rolling papers, we find that they generally do a good job not breaking so long as you don't use too much saliva to seal it. If you don't like how thin these are and find a hard time rolling, you should look into the Zig Zag Orange, which is a bit stronger and thicker.
Zig Zag's are not just known to be thin. We really like the burn on the Zig Zag's which will outlast any generic gas station brand any day. We even did a side by side test where we burned Zig Zag against some other brands. In the end, Zig Zag's outlasted the competitors by a solid minute and a half. In terms of rolling, we don't really have issues with them although we can see how some people may find it annoying to roll with a thin rolling paper.
The double faced glue that holds the paper together is quite strong and only requires you to get it wet a little for it to work. Additionally, we find the smell and taste of the Zig Zag's pretty neutral. In fact we can't really taste these. There is no disgusting aftertaste and it does not let out a stench when burned.  If you just want something that is ultra thin and light, the Zig Zag's are the best rolling papers to get.
Rasta Royale 1.5" All Natural Ultra Thin Hemp Rolling Paper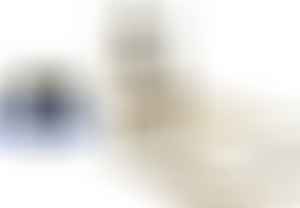 Rasta Royale is a premium boutique brand that makes the best rolling papers in the smoking paraphernalia sector.  Although not as famous as RAW or Zig Zag, Rasta Royale sells a quality product that we tested many times. Rastas are really supposed to be used to roll marijuana joints, as they are a bit too wide for tobacco. The papers are 1.5 inches width which is 0.25 inches more than the industry standard. This added width gives you a fatter roll and an extra margin of error. Rasta Royale also has standard width papers for those who can't adapt to rolling with a wider piece of rolling paper. The length is 78mm which is the standard size for a cigarette. You can also buy king sized long papers.
Rasta is really nice because it is made of 100% natural hemp that is unbleached. There is no nasty paper taste and no unpleasant burn aftertaste. Rastas burn really smoothly and is very consistent. They are not as thin as the Zig Zag Ultra Thins and not as thick at RAWs, although it has better durability than RAWs. On a side by side comparison test with RAW, we found that the Rasta burns slower and tears less often than RAW. It also rolls a bit easier and we prefer the taste of Rastas over RAWs, although this is mostly a personal preference. Unfortunately, nobody really knows about them which we think is quite a shame. You should give it a try if you want to try something different and want a hemp based rolling paper.  We think Rastas are the best rolling papers ever made and RAWs are a close second.
Elements 300 Ultra Thin Rice Rolling Paper
Elements makes a very sleek set of ultra thin rolling papers. These are rice papers that are creaseless, so you can fold them in whatever way you like. The best part about the Elements Rolling Papers is that because it is made from rice, it is a rather slow burning paper. Also, the paper itself burns very smoothly and it produces no ash. However, you do get a bit of caramel as the sugar gum burns. The sugar gum is used to seal the paper so you only need to moisten it gently.
In terms of specifications, the Elements rolling papers comes in a box of 300. It is a self enclosed box so you can slide it open when you need to take out a rolling paper. The paper is 7.6 centimeters by 4.4 centimeters or 3 inches by 1.75 inches, which is a pretty standard size. Compared to other ultra-thin models, these paper are quite thin. They also have a diamond criss cross pattern, which promotes a very even burn. This also prevents running.
Most of the users we have talked to say that these papers are pretty good tasting. They are very easy to roll with and do not stick together in the box. We find it quite amazing to find ashless rice papers, which basically doesn't really create smoke or odor. There are a few pitfalls to using rice papers for rolling however. You are only supposed to moisten the paper gently to seal it. If you end up using too much saliva, the papers do not stick. Also they tend to go out a lot if you just hold it there without smoking it.
Juicy Jay's Mixed Flavored Cigarette Rolling Papers
If you want to try some flavored rolling papers, Juicy Jay makes some really tasty ones. These paper are great because they burn pretty evenly and tend not to run. The Juicy Jay's also burn pretty slow compared to the average competitor, which is a great selling point. There is also a nice gum strip that seals the roll easily. It is pretty flexible on the amount of saliva that you use and usually sticks quite easily.
The best feature is still the amount of different flavors they have. And these flavors are quite strong and definitely noticeable. With other flavored cigarette rolling papers, you tend to get only a hint of flavor. You may not even be able to fully identify the flavor. However, with Juicy Jay's, the flavor is bursting and very noticeable. Here are the flavors: absinth, watermelon, banana, green menthol, raspberry, green apple, strawberry kiwi, blueberry, cherry, and grape.
Overall, we don't have too much to complain about with these papers. It does every so often unroll a bit when you are smoking them, but that has more to do with a poor roll job than anything else. You are allowed to use a rolling machine with these, which can make rolling them much easier.
References:
http://en.wikipedia.org/wiki/Rolling_paper
http://www.buzzfeed.com/abagg/how-to-roll-a-joint