TENS 7000 Back Pain Relief System
Nearly one third of all people in the world suffer from some sort of back pain, whether it is brief or chronic. Not only does back pain lead to physical ailments, but also it can lead to mental illnesses like depression, especially if it is a chronic condition. By using the best tens unit or the best ems unit, you can help alleviate this pain. Often times, this back pain is the result of the nerves rather than the damaged tissue around them.
TENS stands for transcutaneous electrical nerve stimulation. A TENS unit is a battery operated device with electrodes that deliver a small electric current from the unit to your skin. These electrical currents travel along your nerve fibers and create a sort of tingling sensation. While it has not been scientifically proven to fully treat chronic back pain, it certainly does add value to your life.
Most people who use it do it because it feels good and helps soothe their muscle or calm them down. Many also claim that the simulation of nerves may help the body product endorphins and other natural painkillers. TENS units are safe and do not require a doctor's prescription, although you should probably let your doctor know if you are planning to use one long term. The only time you should not be using a TENS unit is during a pregnancy or if you have a pacemaker.
Best TENS Unit Reviews
TENS 7000 Back Pain Relief System (Economic TENS Unit)
The Tens 7000 unit is probably the most popular unit in the world of neuromuscular electrical simulation. It is the best tens unit if you want an extremely popular entry level product. The Tens 7000 comes with the TENS unit itself, a set of 4 electrodes, a 9-Volt battery, instruction manual, 9 volt battery and a carrying case. It is a dual channel unit, so two electrodes per wire.
The unit itself is nice and portable, about the size of your hand. It features 5 different modes of operation including normal, burst mode, modulation, and two strength modes. Also you can change the rate and width of the wave which can be useful for different types of pain in different parts of the body.You can also time and record sessions with this device.
The battery is a 9 volt and runs about 48 hours non-stop. Ok, we admit, the device is a bit old school. It is plain and simple and at such a low cost, you can't really complain. The only real thing we have to complain about are the electrodes that come with this unit. These are economy electrodes and are definitely not the best. We actually recommend that you replace them immediately with some respectable ones like silver electrodes with a silver backing, which will make a world of a difference. Good electrodes distribute the charge evenly across the pads, reduces the unpleasant shock sensations, and has better gel which makes it more reusable. Overall, this is a great basic unit at a very low cost. If you don't need anything fancy and just a basic setup, the Tens 7000 is the best tens unit for you.
iReliev ET-7070 TENS + EMS  (Economic TENS + EMS Unit)
The iReliev TENS + EMS is a clear set up from the Tens 7000. If you're willing to pay a bit more than the Tens 7000 and want the ability to have EMS, then the iReliev combo device is the best tens unit for you. The selling point of this device is that it is a TENS + EMS combo device that comes at an extremely affordable price.
For those of you who don't know already EMS stands for electronic muscle stimulation and EMS units fire electric pulses to your muscles instead of our nerves like in TENS. TENS therapy is better of pain and arthritis wheres EMS is better for treating muscle pain and cramps. This particular combo unit has 8 preprogrammed TENS modes and 6 EMS modes and 25 levels of intensity. It comes with 4 normal sized electrodes and 2 XL electrode pads.
These pads work great and distribute charge well, so there's no need to upgrade these. However, we do recommend buying some spare pads to keep for the future because the pads do wear down pretty fast. What we really like about this this device is that is small and portable. It's about the size of a credit card, so you can easily put it in your pockets. The preset modes are great and we especially like the TENS arthritis mode. Also having a TENS and EMS unit in one at such a low price is a bargain.
HealthmateForever TENS Unit Pro12AB (Premium TENS + EMS Unit)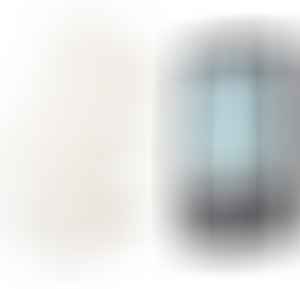 The Pro12AB by Healthmate is the best tens unit on the market if you simply want the best possible unit regardless of the cost. After the successful launch of the Pro-8AB in 2013 and the Pro-8AB 10M in 2014, customers were demanding more such as separate channels, touch screen, and timer/lock. This is why the Pro12AB came out, which is a touchscreen TENS unit and EMS device.
This is really a sleek gadget and deserves a premium price tag. It has 12 preprogrammed massage modes, 10 levels of mode/intensity, and a 10-80 minute timer. The device comes with rechargeable lithium ion battery for nearly 10 hours of continuous usage. It comes with six pads and three different styles and sizes. The Pro12AB is FDA cleared and delivers some of the most powerful electric signals on the market in a controlled setting.
These waves won't kill you but if you crank it up, you can really experience some shocks. The selling point of the Healthmate Pro12AB is that it has two channels that are completely isolated. This means you can have one channel deliver strong currents to one part of the body and have another channel deliver weak signals to another place. It is almost like two devices in one! Each channel runs totally independent and have equal power distribution. This means two people can even share the same device but use their own settings. Overall, the Pro12AB is the best tens unit if you want a premium TENS/EMS combo and dual INDEPENDENT channels. Oh, and a touch screen display is always nice to have but you also have to pay up for it.
How to Choose the Best Tens Unit
If you find yourself not liking the best TENS unit for whatever reason, you can also try an EMS unit, which is very similar. EMS stands for electronic muscle stimulation and these units send electrical signals to your muscles instead of your nerves. Normally, muscle simulation is used to treat swelling and inflammation in the muscles and to reduce muscle spasms and edema. The EMS unit helps increase blood circulation and improves your range of motion by relaxing your muscles. By treating your muscles, you can also help relieve the supporting joints.
So what unit is better: TENS or EMS? Well to be honest, both a more or less the same. In general, use TENS if you have back pain and EMS if your muscles are more sore. Or, you can even use a unit that combines TENS and EMS. Either way, the choice between the two isn't a life or death situation and there's not a huge difference in terms of physical feeling between the two. The EMS unit has slightly deeper and stronger pulses while the TENS unit feels more like a tingling sensation. The best tens unit is the one that you find more comfortable and convenient at a price point you are willing to accept.
References