TS Performance 7.3 Tuner
The TS Performance 7.3 Tuner is the best 7.3 tuner if you want a something that is affordable, easy to use, and performs well. It can give your powerstroke engine a nice boost with its easy to use settings. Who doesn't like free horsepower?
MORE INFO
You may have got a vehicle with a 7.3 liter Ford Powerstroke engine, but you can't max out its performance without a tuning. Tuning is the technical product for modifying the engine of your vehicle. Every 7.3 liter Ford Powerstroke engine should be adjusted with a tuning. Otherwise, you may waste its full potential and have it work only like a factory model engine.
With a tuning, a few quick fixes can make a great improvement. Your vehicle will get better gas mileage and more horsepower, and its torque can be increased hundreds of pounds. Keep in mind that an engine before or after being tuned can be totally different. If you see how well your vehicle performs after modifying, you will never want to go back. In other words, tuning is good value for your money, and is something everyone should do.
A good tuning should have the following features: first, it must be effective; second, it should be easy to use; third, it needs to be durable since you will use it for years and finally, it should not be expensive. After testing all of the major products on the market, we picked as the top 5 as the best 7.3L tuner for your vehicle. We believe that you can find at least one product which perfectly meets your need.
Best 7.3 Tuner Reviews
TS Performance 7.3 Tuner
TS Performance 6 Position Chip is a great tuner for the Ford Powerstroke Diesel 7.3. It offers you many different options to help you get the best performance of your vehicle. You may be surprised to find out how much power is hidden in your vehicle after using this product.
The six different settings you get allow you to increase your engine's output up to 140 horsepower. Also, there are several other settings to meet different needs. When the weather is freezing, you can choose high idle mode to make it easier to start. Usually, people keep it on the 75 HP setting as it's powerful enough for daily use. But if you try the 100 HP setting, you will fall in love with its super performance and never want to go back.
If even that is not enough, just try the 140 HP setting, as it turns your truck to a rocket. When you want to save your fuel, you can revert it back to stock performance and use other settings only in situations like driving upslope. Also, the TS Performance 6 Position Chip is easy to use. You don't need to worry anything about the installation. It's simple, and it won't take you more than an hour.
Compared with its competitors, the TS Performance 6 Position Chip is really cheap. With almost half the cost, you will get a powerful tuner for your 7.3L Ford which is as good as most of the other products on the market. Some of the products may have problems with their transmission shifting points. It sounds serious but it's not that bad compared with a programmer problem of other brands. Overall, we highly recommend the TS Performance 6 Position Chip. It meets most of the requirements, costs less and is easy to use. It can be the best tuner for 7.3 Powerstroke Ford Diesel engine.
Superchips 1855 Flashqaq 7.3 tuner
Superchips 1855 Flashqaq is the best tuner for Ford Diesel 7.3L, but also works on 6.0L and 6.4L Ford Diesel engines. Any kind of 1999-2010 Ford Powerstrock can get great performance with this simple product. If you find it difficult to choose a good tuner, just go with the Superchips Flashpaq.
This product is convenient compared with other products on the market. It has a bigger, clearer screen to display important information. It will also help you understand how your vehicle works. It's handheld and has 5 buttons for controlling. Therefore, it's easy to use and it feels better than those cheap products with twist switches.
If you have the Superchips Flashpaq, you will get industry leading horsepower and torque gains. You will feel it when you gain 100+ HP and 200+ torque, and your vehicle becomes a beast. Additioanlly, you can also lower its power to get better mileage. The last thing you need to know is that you must make sure you follow the instructions. As the Superchips Flashpaq is quite powerful, you may damage your vehicle with improper operation.
Hypertech 42001 Max Energy Tuner for 7.3 Powerstroke
Hypertech 42001 Max Energy is the best tuner for the Ford Powerstroke Diesel on the market. It has been designed for people who want to dig out the hidden power of their vehicles. It provides 3-stage power tuning for different needs. There is no reason to driver a weak truck with such a nice, powerful engine. If you try Hypertech 42001 Max Energy, we are sure you won't want to go back to stock performance.
It is easy and safe to extract the power of your vehicle with Hypertech 42001 Max Energy. There are only 4 buttons beside its screen and you can easily adjust your vehicle with it. You can safely tow anything in all power levels up to the maximum GCWR. And if you do not like other products, Hypertech 42001 Max Energy won't burn your PCM. It helps you to get the power in the simplest and safest way.
The bad thing may be it's not so powerful compared with its competitors. But we can totally understand that because safety first. When you keep the power level on stage 1, there won't be a huge difference from stock. Of course you can feel the great change on stage 3, but it provides no more than other products do. So people may think this product is too expensive as those chips are priced about 100 bucks. But we still recommend this one because you will save more as you don't have to buy new PCMs to replace the burnt ones.
Edge Products Evolution Programmer Tuner for 7.3 Powerstroke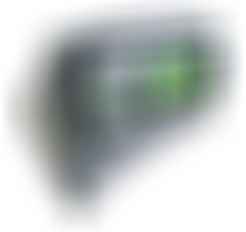 If you are not a professional driver, you definitely want an easy to use tuner for your vehicle. The Edge Products 15001 Evolution Programmer is a good choice for your 7.3L Ford Powerstrock engine. It's suitable for both gas and diesel engines, and the installation of the product is easy and fast. The 15001 Evolution is the best tuner for the Ford Powerstrock 7.3L.
First, the 15001 Evolution is easy to use. It provides three power levels for different needs. You can easily control the product with four buttons on it. The screen is big enough, and shows important info so you can do the right modifications.
Second, the 15001 Evolution is powerful. It can provide an additional 100 horsepower. With this boost, your vehicle can run like a beast. Also, this product can add 200 foot pounds of torque if you need to tow a container or something.
Finally, the 15001 Evolution software can be updated by the internet. You can easily do it with a computer and get the best performance out of it. Like most of the other products on the market, it may burn the PCM if not properly used. So you should be aware and follow the instructions. Ask the manufacture for more information before buying.
SCT 7015 X4 Power Flash Programmer
If you are looking for the most powerful and convenient tuner for your Ford, SCT 7015 X4 Power Flash Programmer is definitely what you need. It's perfect, and you can get the best performance of your vehicle with this product. We have to warn you at the beginning, because SCT Power Flash is so powerful that it has been forbidden for sale or use in California. SCT Power Flash is the best 7.3L Ford tuner for everyone who loves power.
SCT Power Flash is one of the most powerful tuners on the market. With this programmer, you can maximize your torque for towing heavy trailers and containers. Also, you can improve your horsepower with it. If you want your vehicle to become a race car, this product can help make your dream come true. However, take this with a grain of salt as there is no real free horsepower in this world.
Additionally, SCT Power Flash can do other modifications. For example, you can increase your gas mileage. If you want to do more adjustments to get better performance, you can call SCT for suggestions or just try to do it yourself.
SCT Power Flash can be easy to use if you are familiar with computers. It can save the tunes you have and restore them to meet your needs. The tune delivery system is cloud based, and the date logging and monitoring is fast. For the best performance, you need to download custom tune files.
Finally, there are things you need to know before you purchase. SCT Power Flash is for 1996-2014 Ford car and trucks, but it's not recommended to be used on other vehicles. Also, some custom tune files for high horsepower modifications do not come with the product. You can't update it on a MAC. You'll need to have your vehicle tuned by an SCT Custom Tuning dealer, and it costs more.
References
https://en.wikipedia.org/wiki/Ford_Power_Stroke_engine

http://www.drivingline.com/articles/73l-vs-60l-which-power-stroke-is-really-better/