Bondo Professional Gold Filler
The Bondo Professional Gold Filler is the best auto body filler for shaping, rust, and small dents. It is a brand name everyone knows in the restoration industry. The Gold Filler is easy to work with and spreads smoothly over all types of surfaces including wood, aluminum, and epoxy.
MORE INFO
If you like to do auto body work yourself, chances are you have come across auto body fillers. These are fillers designed to smooth out the small deformations in auto bodies. They are usually a mixture of fiberglass resin, plastic, lead, and talc. This mixture is usually then mixed with a hardener and applied to a metal surface, where it sticks to the metal.
It is a good idea to start with a thin layer first and work you way to a nice even application. Remember to work quick as the body filler usually dries fast. Of course, you are not limited to only auto bodies. These body fillers can be applied to pretty much any surface. Be sure to properly sand down your surface before applying any kind of filler.
The reason why you need to use auto body filler on your car is because once a piece of metal deforms only slightly, it is near impossible to restore it back to original condition. It is similar to trying to restore a paper clip back to its original condition once you have bent it even slightly.
Body fillers usually come in a variety of textures and colors. They range from clays to pastes and putties. You need to also have a few tools such as spatulas, spreaders, and putty knives in order to properly mix and apply the auto body filler. If you have a small scratch on your body, you are better off with a scratch remover.
What is the Best Auto Body Filler?
Bondo Professional Gold Filler
Bondo is a well known brand in the auto body repair industry. It pretty much became the gold standard of fillers. We almost feel the need to recommend this product. Bondo is also a 3M company, and everyone knows 3M is a huge global company that is reliable. The Bondo Professional Gold Filler is the best auto body filler for small dents. It is great for filling in low areas in damaged sheet metal.
This body filler is easy to work with. It mixes easily and is compatible with protective car film. The total working time is anywhere from 3 to 5 minutes and there's about a 20 minute curing time, which is quite fast. There is some kind of special resin technology that allows it to have limited rusting. The Bondo Gold Filler is also non reactive and non shrinking when in contact with water.
This auto body filler has excellent sanding properties and can create smooth patches easily. It even comes with a red cream hardener, which needs to be applied to the mixture. We like the fact that this filler is not just limited to auto body repair. You can also use it on aluminum, wood, SMC, epoxy, masonry, and fiberglass.
Evercoat 838 Chrome-A-Lite Body Filler
If you are looking for the best auto body filler for shaping, Evercoat Chrome-A-Lite is a great option. This is a gold colored high quality lightweight body filler that applies with very smooth texture. The Evercoat Chrome-A-Lite has a non-clog formula and includes a blue hardener. It has an easy application process with excellent adhesion and superb featheredge.
Evercoat makes a ton of different body fillers, and the Chrome-A-Lite is particularly great for auto body work. It is pretty cost effective per gallon and still maintains a high level of quality. It is very fairly easy to level and cures quickly. In terms of approved substrates, you have cold rolled steel, aluminum, SMC, galvanized steel, and fiberglass. You can certainly also use it on wood and it holds up quite well.
Some people are reporting that this body filler does not come with a hardener. However, when we ordered, our did come with a hardener, so we do not know what all the fuss is about. We think the most important thing you should focus on is the fact that it is well priced and produces a high quality finish. It definitely works well for the cost with no pinholes.
3M 01131 Platinum Plus Filler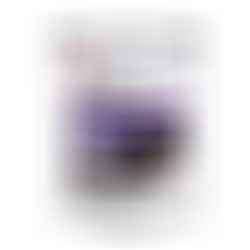 If you want the best auto body filler for rust, you may need the 3M Platinum Plus Filler. We think the selling point is that this filler contains a Z-216 adhesion promoter that allows it to attract to any surface. This filler has excellent adhesion and even adheres to galvanized steel, aluminum, fiberglass, SMC, cured epoxy, E-coat, and urethane primer.
This is a creamy filler that spreads quite easily and smoothly. The 3M Platinum Plus Filter is also vacuum processed so that it is pinhole free. According to the company, this body filler is meant to have a great mixing system. It mixes filler and hardener directly in the nozzle and so no air is allowed to enter. This is meant to deliver a perfect ratio of product and increase productivity. The working time is 3 to 5 minutes and drying or curing time is 15 minutes. And yes, it does come with a hardener, so no need to purchase separately.
All in all, we think 3M is a brand you can count on. They have great quality control and deliver superb products and results. It sands nicely and gives you a very smooth surface with a very consistent cure time. The 3M platinum Plus Filler is easy to work with and spreads easily.
USC All-Metal Specialty Body Filler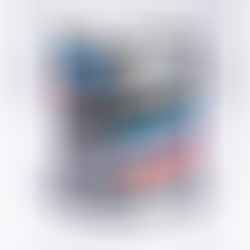 If you want an aluminum filled repair compound, you should definitely give the USC All-Metal Specialty Body Filler a try. USC claims to be the first company that has made aluminum body fillers. This stuff is ideal for auto restoration work and in particular classic cars. The selling point is that it has great adhesion and can be drilled or tapped. It is also rust proof and waterproof, which is always a plus.
We like the metallic dark silver color and looks like lead. It looks visually stunning and blends in well with metals. Another thing we like is how easy it is to spread it around. Also, it is built tough and seemed more durable than most of the competition. The USC All Metal Specialty Body Filler also prevents bleed through and bleaching. It is the best auto body filler for rust and shaping, as well as leveling metal and creating a barrier coating. There is minimal shaping or grinding needed, which is a huge advantage.
However, there are some pitfalls. We found it was inconsistently hardening in certain areas. Also you need to move pretty fast once its mixed or it may harden before you finish shaping. Other than that, it gives pretty awesome results and do not hesitate to recommend it to others.
Dynatron Dyna-Glass Short Strand Body Filler
Dynatron Dyna-Glass Fiberglass filler is great for those who want to repair fiberglass and rust holes in metal. This stuff is reinforced with short strand fiberglass and definitely stronger than most body fillers on the market. We recommend it for situations where a stronger filler is required for filling in a large gap on auto or marine surfaces. This body filler can be used to bridge a 1/2 inch hole or used with fiberglass tape to repair damaged surfaces.
The selling point of the Dynatron Dyna-Glass is obviously its durability and strength. It is also waterproof, which is a huge plus in environments that get a lot of rain or moisture. It offers great sag resistance as well as gap spanning characteristics. Luckily, it also includes a hardener, which is a nice little bonus.
We recommend you use the Dyna-Glass for thick sections off whatever you are repairing. The filler is truly waterproof so it is great to build a thick layer of protection with it first. Unfortunately, it is not very easy to work with and does not spread easily. You also need to sand it down well to create a smooth surface. You may also want to top coat it with a standard filler for extra protection and smoothness.
References
https://en.wikipedia.org/wiki/Bondo_(putty)