NetGear Nighthawk EX7000
If you are having trouble getting wifi in some areas of your home, chances are you need to install the best wifi extender. Wifi extenders are also known as wifi repeaters or wifi boosters. Because your home is filled with metals, appliances, structures, and other devices, there is a good chance there are dead zones in your house, even with the best Wifi Router installed.
Wifi range extenders are a cheap way to fixe these issues.  They work by taking an existing signal and rebroadcasting it to create a second network.  This second network is quite powerful and can extend your coverage area to up to double the initial range. Most wifi extenders have basically two wireless routers built in one. One router takes in the existing Wifi signal and the other boosts the signal and transmits it again elsewhere.
Wifi extenders have the same security levels as your traditional wifi routers. There will be some speed loss, but some wifi extenders are much worse at preserving speed than others. In particular, if your wifi repeater is single band, it has to receive and rebroadcast the signal on the same channel. This takes up a loto f bandwidth and slows up the performance of the extended signal. Dual band repeaters and dual radios get around this problem, but are definitely more expensive. So there you have it: not all wifi extenders are created the same.
Luckily, we already did the research for you and selected the best wifi extenders out of a large group of potential candidates. We took into account compatibility, portability, speed, performance, and cost when we tested these extenders out. Take into account that we tested all wifi extenders on the fastest possible router and configuration, so your results may vary depending on your router speed. Please see below for our recommendations.
Best Wifi Extender Reviews
NETGEAR Nighthawk EX7000 Desktop WiFi Range Extender
If you want the best wifi extender in terms of throughput and range, the NetGear Nighthawk EX7000 is your answer. It is a premium extender with a premium price tag. In terms of size it is 1.2 by 9.9 by 6.9, so it is not the biggest of routers but definitely nowhere close to being the smallest either. In terms of performance, this wifi extender is a total beast. It is pretty much the top performer on many benchmark tests.
For those who care, it is able generate a throughput of close to 420 Mbps which is usually more than you need.  It delivers consistent throughput that does not taper off much with distance. Even at 140 feet from the extender, the EX7000 pushes 280 Mbps. The Nighthawk EX7000 has a range of about 165 feet, which is incredibly far for a router.
The EX7000 has three external rotatable antennas to deliver signal. You can replace them with high gain antennas to improve the coverage area. It also has a USB connection and 5 wired Gigabit LAN ports so you can plug in other devices. Our biggest complaint with the Netgear Nighthawk EX7000 is the difficult setup and software. We had to call Netgear customer support to help us walk through the setup. We had to manually enable the 5 GHz band. Overall, if you simply looking for throughput, this is the best wifi extender you can get. Good luck with the installation.
TP-Link RE580D Desktop Dual Band Wi-Fi Range Extender
If you want the best wifi extender that is easy to setup and deliver great performance, you should definitely look at the TP-Link RE580D. We are not going to lie, the TP-Link RE580D is pretty huge, towards the top end of size for wifi extenders. It is 9.5 by 7.8 by 1.8 inches, which means it can still be hidden on a bookshelf or mounted on a wall. Like the Netgear EX7000, it has 3 external rotating antennas that can be replaced to extend range.
Unfortunately, the range on the TP-Link RE580D is not as good as the Netgear EX7000, as it falls in at 150 feet, which is 15 feet short of the EX7000. In the grand scheme of things, this is still a very good range to have. It is just not the best. In terms of performance and throughput, again, the TP-Link falls behind the Netgear Nighthawk EX7000. Its peak 802.11ac performance is only 327 Mbps at 5 feet vs 413 Mbps of Netgear EX7000.
However, where the TP-Link RE580D shines is in the soft things. It has a 2 year warranty, which many other wifi extenders do not provide. It is incredibly easy to install and took us just 5 minutes to set up the entire thing. We can't say the same about other brands. It has a 5 wired gigabit LAN ports but no USB port unfortunately. So all in all, the choice to get the TP-Link RE580D comes down to sacrificing a little bit of performance and range for more warranty and a smoother installation process.
D-Link DAP-1620 Wi-Fi Range Extender
If you want the best wifi extender that is economical, the D-Link DAP-1620 is your best bet. We will be honest, there are no thrills with the D-Link DAP-1620. It is simply a performing wifi extender that is pretty cheap. The DAP-1620 has antennas that pull out, but unfortunately you can't really replace them with better ones.
There is one LAN port and no USB. The throughput is about 290 Mbps at 5 feet, which is a good 30% lower than that of the Netgear Nighthawk EX7000. The range is only 90 feet, which is quite short compared to other more expensive extenders. So why do we like this wifi extender? Well, some people don't really need crazy range or ridiculous throughput.
If you already have an old router or slow internet package, there is no reason to get a crazy expensive extender. You are just throwing your money away. The D-Link DAP-1620 is perfect for those who need a functional extender and don't care too much about maximizing specs.
How to Improve the Performance of your Wifi Extender

If you are not getting signal at some corners of the house and it is only that area, the quickest solution is to try to move your original wifi router until you do get a signal. You can also try running a long Ethernet cable and place the router closer to the area where you need coverage. If it is a dead zone you will have to use a wifi extender. Installing you Wifi booster is easy and should take a few minutes.
You should place your wifi extender somewhere between your router and the dead zone. The signal and bandwidth coming from the original router will be immediately boosted and directed to the dead zone. You should also match the Wifi speed of the extender to that of your original router. If you router has a dual band, you should ideally choose a dual band extender as well to maximize performance and range.
Types of Wifi Extenders
Wifi extenders come in many sizes and shapes.  In general you have wifi boosters that can be plugged into the wall directly and those that are plugged into your computer. For the most part, you should be opting for wall plug in designs, because they are less obtrusive and relatively wire free. If you want more Ethernet ports to connect other devices and even USB storage, you should get a desktop version.
What to Look out For When Buying the Best Wifi Extender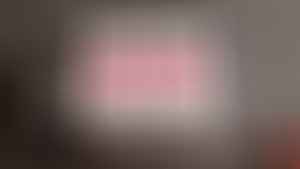 When you are searching for the best wifi extender, the first consideration is properly what type of wifi standard you need. These days there are all types of two radio frequency bands, the older 2.4GHx and 5GHz, and the newer AC. There are also different rated speeds for each band from 300 Mbps to 1900 Mbps. While these wifi standards are always changing, the most important takeaway is you should be using an extender that is compatible with your existing router.
If you are using an old router (i.e. older than Wifi N) you should probably replace the original router first. Next, check what type of connection you have and make sure you are using a wifi booster than is matched. In other words, don't get a 1500 Mbps AC wifi extender when your wifi router is only 500 Mbps N.  If you get this fancy type of extender, the bottleneck will be your router and you will have wasted plenty of money on a premium extender.
Additionally, you want to look into an extender that has a built-in Ethernet switch. Although this is not a necessary feature to have on a wifi extender, it is a nice feature to have. This allows you to connect other wired devices to the booster. Some extenders will even have USB sockets so you can connect a hardrive or a fax machine. You can even plug audio devices in some wifi repeaters. The possibilities are endless, but the most important thing is compatibility.
When searching for the best wifi router, you should try to look for a system that supports both new and old technology. The last thing you want to do is buy a nice and fancy extender and find that it is not compatible with your outdated router. You should also look for a dual band extender in order to preserve as much performance speed as possible. Also your wifi extender should support two or more spatial/data streams on each band. Basically you want your extender to support at least the number of streams on your connected devices and wifi router.
References