Infinity Kappa 621X 6.5″ Speakers
Background to the best 6.5 speakers for your car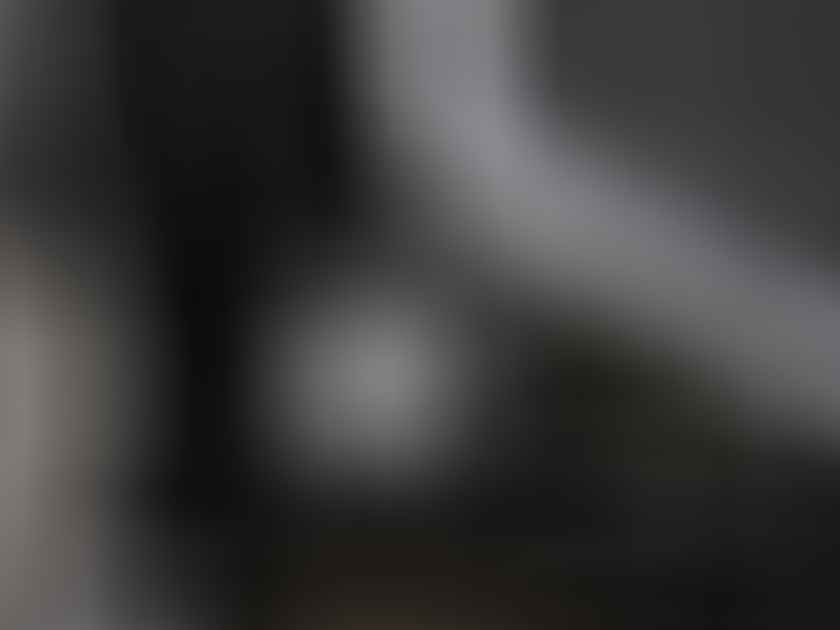 6.5 inch speakers are one of the most popular sizes for car speakers because they cover the most amount of range without sacrificing too much clarity.
Because of the sweet spot in the musical range, 6.5 inch speakers are extremely versatile and are more often than not the speaker size at factory settings and what you have in your car right now.
How to tell if you have 6.5 speakers in your car?
The way to tell if you have 6.5" speakers is to take out the best tape measure and actually measure the diameter of the subwoofer. This should read around 6.5 inches. Although it is much easier to just install new speakers of the same size as your factory car speakers, there are definitely ways to go bigger or smaller if necessary. Since you already know the size of the speakers you want, you should consider sensitivity, power handling, and build quality.
You also need to figure out if you want component or full range speakers. In a component system, there are multiple speakers of different sizes and each speaker has its own driver.
These speakers combine to deliver a full range of sound. Component systems are generally more expensive and hard to set up, but offer better audio quality. Full range speakers are either co-axial or tri-axial and have all speaker components in one unit and one driver.
Co-axial speakers or 2 part speakers have a tweeter that delivers high-range audio and a woofer that delivers mid to lows. Tri-Axial speakers or 3 part speakers have a tweeter, a dedicated mid-range speaker, and a dedicated low-range speaker.
Full range speakers are generally cheaper than component systems and are easier to set up. We have carefully researched many of the most popular 6.5" speakers on the market and come up with a list of what we think are the best 6.5 speakers. After taking all of these factors into consideration, please see below for our list.
Best 6.5 Car Speakers Reviews
1. Infinity Kappa 62.11i 150W 6.5-Inch Coaxial Speakers
The Infinity Kappa are the best 6.5 car speakers if you are looking for a great set of coaxial full range speakers from a world-renowned brand.
They are one of the best-selling 6.5 speakers on the market because they feature great sound quality, power handling, design, and all at a reasonable price. Infinity, like Pioneer, JBL, and Rockford Fosgate are some of the iconic brands in the car audio industry.
The Infinity Kappa 62.11i will easily outperform anything that comes loaded with your car. They are also built to hand high power amplifiers, so when you put some power into your system you don't need to get new speakers. These speakers are made from special composite baskets formed from injection carbon glass matrix.
This is a material that can resist many harsh environmental factors and is strong, rigid, and lightweight. As a result, speaker sensitivity is improved and distortion is lowered.
The unique design is patented and gives you more cone area than competitors of the same size. The 2 ohms 6.5 component speakers nominal impedance on the Infinity Kappa allows maximum performance from the OEM system as well as providing more output than other speakers of its class. For the high-frequency sounds, the Kappa has 1 inch soft dome edge-driven tweeters protruding out of the middle of the woofers.
They provide great power handling, lower distortion, and better dispersion characteristics than the average coaxial 6.5 speakers. The tweeters pivot nicely allowing you to get the optimal angle when you install them. All in all, the Infinity Kappas are great sounding speakers in the highs and mid-frequency ranges. It lacks deep bass, but given the size of the speakers, we think it does a great job already.
2. Alpine 
Alpine R-Series 6.5 Inch 300 Watt Component 2-Way Car Speakers
Alpine is a boutique Japanese name in the car audio universe and has always been associated with clarity, detail, and value. The Alpine R-Series are excellent speakers if you want a component system that is incredibly rich with well-balanced sound.
In fact, many say that these are the best 6.5 component speakers for the money with high sensitivity, frequency response range of 65 – 29,000 Hz, RMS of 100 watts, and Peak RMS of 300 watts.
Component speakers have woofers, tweeters, and crossovers that are mounted at different locations in your car. The Alpine SPR-60C can handle a great deal of power and can deliver a huge dynamic sound range with an actual bass.
The Alpine SPR-60C features multilayer hybrid fiber woofers that really add a lot of punch to the bass. The frequency response range is as low as 65 Hz so it even covers the sub-bass.
There aren't that many audio 6.5 component speakers that can do that. The tweeters that come with these speakers are also superb. There is an EQ ring mounted around these tweeters that help dispersion and enlarge the listening area.
The only negative thing we have to say about these 6.5 component speakers is that the sensitivity rating is a bit low. But this is nothing a good head unit or external amp can't solve.
3. Rockford Fosgate R165X3 Prime 6.5-Inch 3-Way Speaker

If you want the best 3 way 6.5 component speakers on the market and don't want to spend any money, look no further: the Rockford Fosgate R165X3 Prime is the perfect set for you.
The Rockford Fosgate punch 6.5 component speakers are for people who want an audio system supplied by a major player in the car space. They are also for people who like their speakers to be of the highest possible quality. The R165X3 Primes are a 3 part full range speaker. It has a tweeter and a crossover mid-range speaker built into the middle of the 6.5 inch woofer.
Here are the stats of the Rockford 6.5 component speakers R165X3: it has a nominal impedance of 4 Ohms, a frequency response range of 52 Hz to 20kHz, 91 dB sensitivity, 45 watts RMS, and 90 watts peak RMS. These speakers feature a steel basket grill to prevent unwanted objects inside.
In terms of sound, we really like the high and mid to high range. We think the inclusion of the crossover speaker really makes a difference in the mid to high-range frequencies.
This is great for listening to anything that is not bass-heavy. The one thing the 6.5 car speakers Rockford Fosgate R165X3 lacks is good bass, which is understandable for a super cheaper full range system. Finally, these speakers are very lightweight and easy to install. For its price, it offers pretty much the best value for any aftermarket car audio system.
Why Should you Upgrade to Different Car Speakers?
Music and the radio are an important part of the driving experience. More likely than not, the factory speakers on your car are not quite acceptable when you want to really get emerged in music in your car.
Your factory speakers are not too bad when listening to music on low volume or listening to a podcast on the radio.
However, if you really want to crank up the volume and hear a broad range of sound, you should definitely invest in an aftermarket speaker system.
These aftermarket speakers are designed to have plenty of highs mids and lows for you to fully enjoy when you crank up the sound. Also, the best car speaker systems out there will not have too much distortion or clipping when you turn the volume all the way up.
What are the Best 6.5 Speakers for You?
There are many types of car speakers and all of these terms can get very confusing. In terms of size,  many people tend to just quote a number like 6.5 or 3 ½.
This number usually refers to the diameter of the speakers. For example, 6.5 inch speakers mean that the diameter of the speaker measures 6.5 inches long. How big is this compared to the rest of the speakers?
6.5 inch speakers are considered mid-range speakers. This means they sound the best when you are playing audio in the middle frequencies. Then you have tweeters, which are 1-2 inch speakers that are designed to only play high range frequencies.
On the other end, you have subwoofers, which can range from 8 inches to 15 inches and are meant to only play low-range bass. So as you can see, 6.5 inch speakers hit a sweet spot in the audio frequency range. It is not too big and not too small. It is designed to play highs, mids, and lows which is also why it is the most popular speaker size.
What are the types of 6.5 inch speakers?
In terms of types of car speakers, there are really only two types. You have the component and the full range. With a component speaker system, there are normally two or three separate speakers, each with its own driver.
These speakers are installed in different areas of your car to give a sort of surround sound feeling. A two-part component system will have a tweeter and a mid-range woofer. A three-part component will have high range tweeter, a dedicated mid-range speaker, and a subwoofer bass.
Meanwhile, there are also speakers in the full range that do not need to be installed all over your car. All of the audio frequencies come from one speaker so the tweeter is often protruding out of the center of the woofer.
The most common full range speaker is the 6.5 inch coaxial or 2 part speaker, which is a tweeter embedded inside a woofer measuring 6.5 inches in diameter.
You also have tri-axial or 3 part speakers, where a high-range tweeter and a smaller mid-range speaker are both embedded inside a 6.5 inch woofer speaker.
These full range speaker systems are generally cheaper, easier to install and deliver a less full sound than component systems. When picking the right speaker system for you, you first need to weigh the pros and cons of getting component vs full range.
Car Speaker Power Handling, Sensitivity, and Build Quality
Once you have figured out speaker size and configuration, it is time to look at some other audio metrics. First and foremost, your car speakers will need to be able to handle the output that your head unit or external amp to sending out.
Be sure to pick a 2 din head unit or external amp that can take full advantage of the power of your speakers. You don't want to have great speakers but a terrible head unit or vice versa.
Power handling is generally measured by watts or RMS. Watts is a unit of measurement for the power output of your speakers or any device.
Generally speaking without getting into too many details, higher wattage directly translates to higher max volume. RMS stands for Root Mean Square and is a measurement of how much the amplifier will put out per channel. You want to take into account the maximum RMS power handling.
Then there is sensitivity, which refers to the amount of power the particular speaker requires in order to put out a given level of volume. For example, a speaker with high sensitivity requires less power to produce volumes at every level.
Finally, you have the quality, which is probably the most important component of a speaker. Unlike other electronics, build quality is extremely important for audio.
Good acoustics is in the fine details of the speakers such as the material used inside, the space between the materials, the design and layout of the material. Generally speaking, good build quality is much better than power handling or sensitivity. This is why you see expensive speakers with great brand names but low-power settings.
References
https://www.edmunds.com/car-technology/car-audio/understanding-car-audio-systems.html
https://www.crutchfield.com/learn/learningcenter/car/idealSystem.html