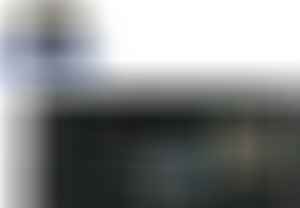 Jensen VX7020 2 DIN Head Unit
If you are in need of a new car stereo, chances are you are probably looking for the best double din head unit. For those of you who don't know, 2 din car stereo is just the bigger of the two types of head units for your car dashboard. Your car can either have a single DIN or double DIN head unit. The way to tell if the difference is the size of the front faceplate: a single DIN head unit is roughly 7 x 2 inches while a double DIN is roughly 7 x 5 inches.
If your car came with a double DIN head unit, you can put in a single or double DIN car stereo. If your car just has a single DIN head unit, you are stuck with installing a single DIN car stereo.  These days, the best double DIN head unit come loaded with crazy features: CD players, MP3 players, DVD/Bluray Players, Bluetooth, hard drives, radio, mobile phone adapters, and LCD screens for watching movies.  They have essentially morphed into all in one entertainment centers.
When trying to choose the right double din head unit for your car, you need to take into account what you will be using it for. If you are mainly concerned about audio quality, we would get one with good power output. If you want versatility and a slew of cool features, you should get a full entertainment deck. You may also want to consider theft protection, price, and ease of installation in mind. With these factors in play, we have come up with a list of what we think are the best 2 DIN head units in the industry today.
Best Double Din Head Unit Reviews
Jensen VX7020 2 DIN Multimedia Receiver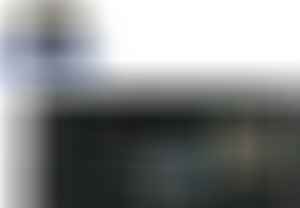 The Jensen VX7020 is the best double din head unit if you are into the best value proposition. It is probably one of the most affordable double din head units with built in navigation and smartphone connection via Bluetooth. Please be aware that it only offer the very basics of smartphone integration and on screen navigation.
It has a very nice 6.2 inch LCD touchscreen and a 13 Watt internal amplifier. It has built in Bluetooth so that you can stream audio and do hands free calling. It connects to your IOS or Android phone or Blackberry. There is also a nice remote that is included. On the front panel is there is USB port, 3.5 mm Aux jack, micro SC-Card slot, which all allow you to play videos and audio files. It is Sirius XM ready and has RCA line out connectors in the back to hook up to your car's audio system.
Using the iGo primo software, the Jensen VX7020 does built in navigation. It has nearly 11 million points of interest in its database, which is towards to top end of stored points in most units. Unfortunately, it does not have Apple CarPlay or Android Auto, which allow you to use you phone apps on the head unit. Also it does not have HDMI mirroring, which reflects what you are doing on your phone screen on the LCD display.
However, it can receive phone calls hands free, play any kind of audio or video from your phone, listen to youtube, spotify, Pandora, etc. It doesn't have a traffic receiver or a HD radio receiver, so you won't be able to check for traffic updates when you are driving. Overall, the Jensen VX7020 is a great entry level double din head unit that has navigation and basic phone integration. Sure, it also plays audio from cds, dvds, or whatever media file of your choosing. While it doesn't have a crazy amount of features, it also doesn't command a ridiculous price. We like this head unit for its value.
Pioneer AVH-4100NEX In-Dash Receiver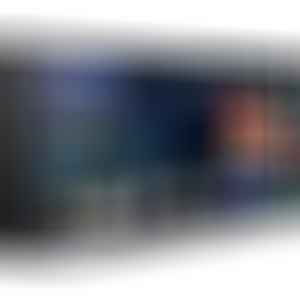 The NEX series is what made Pioneer and dominate player in the double din hear unit arena. The Pioneer AVH-4100NEX is technically Pioneer's "entry level" head unit when it comes to smart phone integration ready devices. Pioneer's flagship product is the AVIC-8100NEX, which comes with every single possible feature imaginable and a hefty price tag.
We are here to tell you a little secret: you can pretty much replicate the 8100NEX with then 41000NEX. Here's how: they both support Android Auto, Apple CarPlay, and MirrorLink. Once you connect your smartphone, you pretty much turn your 4100NEX into a 8100NEX, because both do the same thing with phones connected. There will even be some redundancies you need to deal with for the 8100NEX.
So the support for both Apple CarPlay and Android Auto is clearly enough to run everything you want. However, if you don't plan on hooking your phone up, there is also Bluetooth audio streaming, hands free calling, HDMI video input, aux input, USB drive, DVD player, built in HD radio tuning. It has stand alone options for Pandora and for Sirius XM.
The lush 7 inch color LCD touchscreen is detachable. The screen itself is very responsive and is good for pinching and zooming. All in all, the 4100NEX is exactly what you need to run a up to date car entertainment system. It does have too many features like the 8100NEX and it doesn't have too little. It is just right and comes at a reasonable price for a fully functional system.
Boss Audio BV9364B Double-DIN Receiver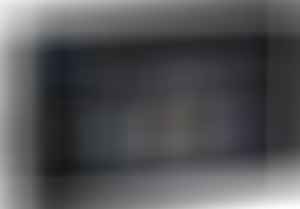 The Boss Audio BV9364B certainly isn't a Pioneer NEX, but it is not priced like one. This is the best double din head unit if you are looking to save lots of money and just get the barebone essentials. The Boss BV9364B is a 6.2" Touchscreen that delivers 80 Watts x 4 max power. It can play DVD, CDs, USB and SD in many different format. It also has Bluetooth audio streaming and hands free calling.
There are nice features such as controlling the head unit from your steering wheels and a rear camera input, which turns on the rear camera when your car is put into reverse. There are AUX and AV inputs which allow you to connect video and audio to an external device. The BV9364B even comes with a remote control so you don't risk your life tampering with the buttons on the unit while driving. You can play video and audio from your phone, but it does not come with Apple CarPlay and Android Auto, so you can't really mirror your phone with the head unit. There is also built in navigation, which works ok but is definitely not the best.
What does Double Din Even Mean?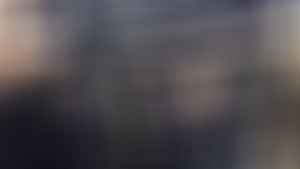 DIN is actually a German word and stands for Deutsches Institut für Normung which is an institute that created the first head units in cars. The standard dimensions for a head unit became DIN 75490, which measures 180mm long by 50 mm tall or 7 inch by 2 inches. These dimensions and head unit standard was eventually transferred over to ISO or International Standards Organization, who eventually made ISO 7736 the industry standard around the world.
These measurement became what is known today as single DIN. Then there came double DIN, which was basically two single DIN head units stacked on each other. Although the width of single DIN and double DIN is the same, double DIN is twice the height of single DIN. None of these standard address the depth issue, however. In reality, there is none. However, there are not too many head units that don't conform to a range of depth in any given vehicle.
Double DIN head units are not necessarily better than single DIN, in terms of overall performance. Most head units will have preamp outputs anyways so you have a dedicated car amp to take care of the audio. The best double din head units have one advantage over single DIN and that is space. Many of the modern day double DIN head units have fancy LCD touchscreen built in that have large displays. Single DIN head units can also replicate large screens too but these screen have to flip out. What we are saying is don't freak out if you don't have a double DIN head unit. You can always mimic it with a single DIN.
What to Look For in the Best Double Din Head Unit
These days the best double din head units all come loaded with features that it becomes a race to see what brands can fit as many features on their unit as possible. You want to look for double DIN units that support 3G, 4G, Wifi, Bluetooth, GPS, SD cards, DVD, CD, OBD2, USB, and all sorts of outputs and inputs. Many of these head units are like mini computers now and have their own processors and operating system. You can even surf the web and play video games!
We think by now it is a given that these units have the radio and internal audio cards that amplify audio signal and sends them to the speakers. So with all these features and inputs in mind, you have to ask yourself what do you really need. Double din head units can get very expensive, so it is best to figure out the feature you will be using everyday and your price tolerance before pulling the trigger on an ultra expensive unit.
You shouldn't always focus entirely on the specs. You also want to look for a double din head unit that is intuitive to use and one where the buttons aren't cluttered. Perhaps you prefer one that has a great audio command system to allow you to focus on the road. Maybe there is a unit that is fully touchscreen, so you don't have to deal with physical buttons. Whatever the layout is, it needs to be intuitive.
If you are a true car audio fanatic, you should probably look into a double din head unit that has a lot of power. You can even get a stand-alone external amp to maximize audio quality. Either way, make sure that the audio card, drivers and software in the head unit is the latest and greatest. Finally, you should consider theft protection as double din head units are commonly stolen in cars. These days, head unit manufacturers have put in safety measures to prevent theft, so make sure you can one of these if you want to protect your investment.
References
https://en.wikipedia.org/wiki/Head_unit