Omnigrid Ruler Value Pack
The Omnigrid Ruler is the best quilting ruler for those who like options. This is a 4 ruler set and is perfect for cutting squares in all sorts of fabrics. It is made with high quality see through acrylic and detailed grid lines.
MORE INFO
If you like arts and crafts or sewing and quilting, chances are you also need the best quilting ruler. Quilting rulers are a type of quilting accessory along with cutting mats, scissors, and rotary cutters. These rulers are a bit different from a normal straight line ruler used in the classroom. Rulers for quilters are usually rectangular, square, or even triangular or circular. They have grid line patterns with units labeled on all sides of the ruler.
Most quilting rulers are subdivided even more at smaller intervals between the labeled numbers. They should also have diagonal lines running running from both sides. These lines represent various predetermined degrees in slope. The most common ones are 30, 45, and 60 degrees.
Some of the better quilting rulers will also come with some sort of semi circle inscribed. This helps you measure out degrees in detail and allows you to etch out more precise angles than your typical ones.
Not every ruler for quilting are created equal. They differ from each other based on size, material used, durability, and additional features. Size is the most important and it is probably a good idea to get a variety of different sizes. The standard size is 6 inches x 12 inches. 8.5 x 12 inches is another industry favorite. In terms of material, it is normally acrylic and transparent. It is paramount to find one that is firm and doesn't slide around much. Finally, you should be on the lookout for details. Some quilting rulers have both inches and cm markings. Others have more grid lines and higher levels of detail.
What is the Best Quilting Ruler?
Omnigrid Ruler Value Pack
If you are looking for the best quilting rulers in a set, the Omnigrid ruler set is a great option. This pack comes with four square rulers in different sizes which are 2.5, 4.5, 6.5, and 9.5 inches. Each square quilting ruler is made exactly the same with the same grid lines. Each ruler also has diagonal angle lines so that you can make angled cuts
These rulers are great in cutting squares and to trim blocks. They are made of a durable acrylic material that is transparent. The grid lines are prominent and detailed. The main grid lines are in solid yellow and go in one inch increments. There are faded yellow smaller grid lines in between each main grid line that go in 1/8 inch increments. We think these markings are very easy to read and is quite intuitive to figure out the layout.
Although these rulers are designed for sewing and quilting, they can certainly be used for any kind of measuring. Also, there seems to be a non slip feature on these rulers that prevent it from sliding around. The great thing is you don't even need to apply even pressure to hold it down. The Omnigrid Ruler also has angled lines at 45 degrees so you can make curved cuts.
Fiskars Square Acrylic Ruler Set
If you are a dedicated quilter, you should seriously look into getting the Fiskars Square Acrylic Ruler Set. It is the best quilting ruler if you want a quality product that doesn't slide around. This is a set of 2 square rulers. One is 6.5 inches and another is 12.5 inches. Both are made of high quality clear acrylic and 3mm thick. This is perhaps the best feature of this quilting ruler set as it just feels better than the others we tested. it gives us more confidence that the grid lines and printed and anchored correctly.
Another cool feature is that there are clearly marked bias lines that help you measure out sloped lines and degrees. There are three per ruler and they range from 30, 45, to 60 degrees in slope. In order to help you as a visual reminder on which side you are measuring from, there is a highlighted 1/2 inch seam allowance.
One of the additional features that we like a lot on the Fiskars Square Acrylic Ruler Set is that you can install non-slip vinyl tabs. These make it so that the rule stays put on any surface without you having to manually hold it down with your hands. Its a nice little feature that we don't see often on other quilting rulers.
Arteza Acrylic Quilters Ruler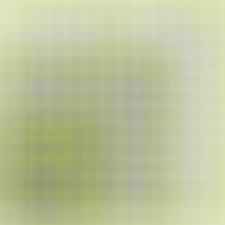 This quilters ruler set is a nice alternative to the one from Omnigrid. It is the best ruler for quilters if you want an ambidextrous angle system. The stand out feature of these rulers is that the angles are cut from both left and right side. There are three angle lines to choose from that are 30, 45, and 60 degrees in slope. Each ruler has 6 angle lines, three running left to right and three running right to left. This is setup so that both left and right handers can thoroughly use this ruler.
The Arteza Acrylic has precise grid lines with a 1/2 inch seam allowances. The contrasting bright and dark lines make it really easily to align these lines to whatever fabric you are working with. The set also comes in a pack of 4 and each ruler is square in shape. They range from 4.5, 6, 9.5, 12.5 inches in size, which is a wide enough range to accommodate for all types of projects.
If you don't want the ruler to slip around, you can attach grippers to them. Our favorite feature is still just how easy it is to read the markings on the quilters ruler. There is definitely no room for any kind of confusion. If you want an alternative to Omnigrid or Fiskars, give the Arteza Ruler Set a try.
Quilt in a Day Square Up Ruler If you want to make perfect squares in sizes up to 12.5 inches, be sure to check out the Quilt in a Day quilting ruler. We can use the uniquely laid out vertical, horizontal, and diagonal lines to square up fabrics and paper. This particular ruler also has 4 different cutting edges with quarter inch seam allowances.
The markings on the quilter's ruler is bold and clear. There are clear lines marking every inch and half an inch. Every 1/8 of an inch is also marked with a small line. In terms of material, the Quilt in a Day ruler is made of heavy gauge acrylic. It is quite precise and easily square up fabrics for sewing, quilting, and even applies to demin and cardboard. It is completely see through so you can properly line up your fabric on the back.
Unfortunately, it is not a non-slip ruler so you will have to apply your own sort of adhesive to prevent slipping. Another annoying thing about this ruler is that it only really measures squares. If you want rectangles or different shapes, you are better off with another quilting ruler. Overall, this is the best quilting ruler for those who want a reliable square up ruler.
Creative Grids Rectangle Quilting Ruler Template CGR24
If you want the best quilter ruler with a bunch of unique markings,
the Creative Grids Rectangle Ruler is a good choice. First and foremost, we like the fact that there is a line for pretty much every need. With the Creative Grids Rectangle Quilting Ruler, you are not just limited to squares. You can cut out all sorts of shapes such as straight lines, circles, triangles, squares, rectangles, and various angles.
There are easy to read black and white markings that come with 1 inch grid marks. In between each main grid marker are smaller grid lines in 1/8 and 1/4 inch increments. We really like that there are embedded non-slip grips, so that you can properly keep the ruler in place at all times without your hands. Believe us, this is a lifesaver as it is really annoying to have the ruler sliding beneath you.
Other than that there is not much else to say. You can turn it one way and use the 0.5 inch strip to cut out 0.5 inch measurements. Also you can turn round to cut whole inches or fractions. It is also lightweight and strong. The edges are quite smooth and the entire quilting ruler just feels like solid engineering.
References
https://en.m.wikipedia.org/wiki/Ruler
http://www2.fiskars.com/Products/Crafting-and-Sewing/Cutting-Mats-and-Rulers