Heritage 15 in Pizza Stone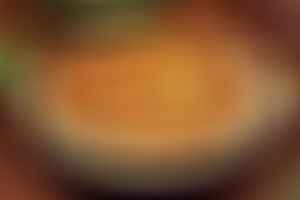 If you don't have a real stone pizza oven and want to try and make some homemade pizza, your best bet is to get the best pizza stone. At a fraction of the cost of a traditional stone oven, the pizza stone or baking stone is designed to mimics the conditions under a masonry pizza oven. Since the best pizza stone is quite porous in nature, it absorbs moisture and water from the dough and results in a crust that is crispy.
And since you can preheat the stone, you can puff up the crust with a burst of heat that a pan simply can't replicate. Also, a pizza stone holds heat quite evenly which contributes to the overall quality of the final product. You can also use a pizza stone to make calzones, bread, focaccia, and other bakery products. Often soapstone is used as the material in pizza stones because of their ability to retain heat. Not all pizza stones are made the same however and depending on the material they produce different results. We have honed in on a select handful of pizza stone which we think are the best at making pizza. Please see our recommendations below.
Best Pizza Stone Reviews
Heritage, 15 inch Black Ceramic Pizza Stone
If you want the best pizza stone that heats up really fast, look no further – the Heritage 15 inch baking stone is your answer. It is made of black ceramic, which looks cool. There are no health hazards with using this stone and it does not contain any lead or cadmium. And it is quite tough to damage the finish so rest assured that there won't be any black chips baked into your pizza. Heritage claims their stone heats up 50% faster than other pizza stones.
While we can't substantiate the 50% claim, we can definitely safely say that it heats up noticeable faster than most pizza stones. It has a thin layer of coating on it to make it easier to clean but this coating doesn't take away from its ability to heat up pizza and maintain even heat throughout the dough. We found this pizza stone to be quite durable, as it does not really crack or scratch easily. You could probably use it forever. While it is really designed for the conventional family sized oven, you can also use it on a grill without any problems.
When looking for a good pizza stone, you need to consider the finish, the weight, thickness, and how well it transfers heat. We can safely say that the Heritage has a nice thickness, proper weight, and transfers heat very well. This results in a great tasting pizza with a nice crispy, fluffy crust. We can't say the difference is substantially if you didn't use a pizza stone, but in the pizza making world, every little difference counts. To add a cherry on top, you found it extremely easy to clean as gunk and oil just slides right off with water and some light scrubbing. Overall, great pizza stone and excellent value.
Pizzacraft 16.5″ Round Cordierite Baking Stone
If you are looking for the best pizza stone that is economical with no thrills, the Pizzacraft 16.5 inch round stone is the perfect one for you. While it is designed to make pizzas in your standard oven, you can also use it to bake bread and make all sorts of baked products. The stone is also thermal shock resistant, so it won't crack when you put it in cold water after it is hot.
This pizza stone is great at distributing heat evenly and is decently thick as well. While it may not work as good as the Heritage Ceramic Pizza Stone, for all intents and purposes, you won't be able to tell a huge difference in quality. The Pizzacraft certainly doesn't feel cheap, but on the other hand, it also doesn't feel like an expensive piece of stone. However, at the price you are paying, you are getting quite a bargain.
While we have seen people complain about it breaking after a few uses, we have never had a problem with it. The key is to never take it to its limits – which some people like to test. Don't be silly and leave it in 700 degree heat for a long time and then soak it in an ice bath. This is a recipe for disaster for almost any material. What we did find it is it does emit a little bit of a smell after using it. This goes away after a few times of using it, so it is not that big of a deal. All in all, the Pizzacraft is a very solid pizza stone for its money. It is not built rock solid, but most people don't need a crazy expensive stone to make pizza.
Old Stone Oven Rectangular Pizza Stone
Old Stone is probably considered by many amateur pizza makers to be one of the best manufacturers of pizza stones. We really like the Old Stone Rectangular Pizza Stone because it has a quality build and it is reflected in the quality of your pizza. This model also comes in a circular design, in case you want the classic pizza look. In terms of heat retention and distribution, it is absolutely the best.
Old Stone will give you the crispiest crust consistently.  The stone itself is made of firebrick, which is the same material used in may huge brick pizza ovens. Firebrick is great at absorbing heat and transferring it evenly to your pizza. The crust always ends up crisp and slightly charred, just the way it should be.
In the center of the stone is a specially engineering heat core that concentrates heat in the middle and results in evenly crispy crusts and prevents the center from getting soggy. This stone can take quite a beating and is designed for extreme heat. It won't break as easily as the other two pizza stone's we have reviewed.  Our only complaint is that it is very hard to wash this stone. Leftovers and gunk seem to cling on and since there is no coating on the stone, it is tough to remove dirt and debris.
What is a Pizza Stone?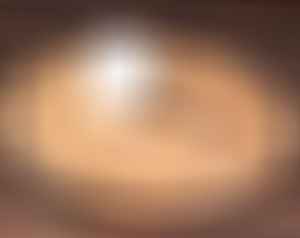 A pizza stone, also known as a baking stone, is a piece of stone that is either round or square and is used for baking, in particular pizza. They are usually about ½ inch to 1 inch thick and a very simple design. The pizza stone is designed to go inside the oven and should be preheated before putting on the pizza. Before putting your pizza on the stone, your stone should be already heated up your pizza starts to immediately cook. This heat is instantly transferred onto the dough and puffs it up. This works for all types of dough, rolls, and bread. These stones can usually handle a lot of heat so feel free to preheat it as long as you need.
While many pizza stones are made of soapstone, they can also be made of clay, marble, tile, and firebrick. Most of these stones are unglazed which means they soak up moisture while the pizza is being cooked. Glazed stones are easier to clean and maintain, but they soak up less moisture. There are even some sold as micro-glazes, which is a thin layer of glaze. This represents the goldilocks scenario, which is not completely unfinished and not completely glazed. It is up to you whether you want a better tasting pizza or have to work harder to clean up your mess. In general, we don't think the difference is substantial enough to justify either side of the argument.
How to Pick the Best Pizza Stone
Picking the best pizza stone requires you to take some things into consideration. You need to figure out the dimensions of your oven so that your pizza stone will actually fit inside. If your oven is natural gas, you want at least a healthy inch on each side of the stone in order to ensure proper air circulation.
You should also consider the thickness of the pizza stone, depending on how crispy you want your dough to be. In general, thicker stones yield crispier pizzas because they have better heat absorption and better distribution of heat. You should also take into consideration the shape of your pizza stone. Square or rectangular shaped stones are great for baking break and things that need a larger working area. A circular shaped pizza stone is obviously only designed for pizza, although it is nice to change things up every now and thing and make a square pizza.
When you are looking for the best pizza stone, be sure to read customer reviews and take into account the brand. Be careful, as there are a lot of fake pizza stones out there that use cheap materials like plastic. Some even market themselves as dishwasher safe and highly glazed. First of all, glazing takes away from the stone's ability to absorb heat and no real stone is dishwasher safe. A legit pizza stone will use real stone of high quality, which is definitely reflected in the quality of the pizza produced.
The best brands will obviously have high customer satisfaction and lots of great real reviews. Additionally, legit pizza stones will come in one piece, so if you find moving parts or additional pieces, be highly suspicious of the manufacturer. Pizza stones are also quite heavy naturally since stone is a dense material. If it feels too light, it is probably imitation stone. An authentic pizza stone should last you forever, so if it cracks or breaks under only the duress of heat, then you will know you didn't get an authentic pizza stone.
Cleaning and Maintaining a Pizza Stone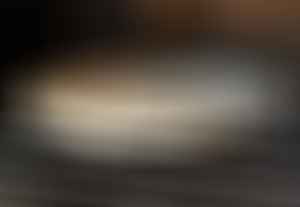 A proper pizza stone isn't just something you can toss around. You should treat it like granite or marble countertops. You should only start cleaning your pizza stone after it has been completely cooled. If you immediately try to cool a hot stone, you could end up fracturing the stone. Additionally, take care not to scratch your stone too much, especially if it is glazed.
A glazed stone can be scratch up easily, which means it will be a lot less effective. Also, food and oil and get into your stone, as the stone is porous. When your stone is at room temperature, give it a clean wash with water and light soap. Let it dry completely before trying to use it again.
References
https://en.wikipedia.org/wiki/Baking_stone