Pinzon 190 Gram Heavyweight Flannel Sheet Set
If you want a bed sheet that is soft and will get keep you warm during the winter, you should be looking at the best flannel sheets. Flannel can be made of cotton, polyester, or microfiber although typically it is made of cotton. Because flannel insulates heat very well, it is often used during the winter or cold weather. They are a great substitute for lightweight blankets and are a nice insulating layer between you and your duvet.
They can basically keep you warm without adding bulk. Flannel is commonly used in bed sheets although it can in made into pillowcases, blankets, shirts and other types of clothing. Because flannel sheets have a brushed nap on both sides, they are very soft and feels smooth against the skin. This napping essentially brushes the yarns and fabrics of the flannel, pulling up the fibers in a way that makes it nice and fuzzy.
Flannel sheets are also very breathable as the brushed surface helps trap warm air and body heat. They are also a very absorbent material so they remove moisture from your body as you sleep at night. This causes you to wake up without being sweaty all over. Flannel sheets come in all sorts of prints and color and are not just limited to plaid designs. The most popular colors these days are actually solid colored. They can also save you some money over the long run as you get to turn down the heater a bit. When picking out the best flannel sheets for your bed, you should consider softness, quality, weight, color, design, and many other factors. We have detailed these considerations below.
Best Flannel Sheets Reviews
Pinzon 190 Gram Heavyweight Velvet Flannel Sheet Set
If you want the best flannel sheets that are quality and will keep you warm, you should try the Pinzon 190G Heavyweight Velvet Flannel Sheets. These flannel sets are rated 190 grams per square meter, which is well above the 170 benchmark for superior quality flannel sheets. This also means that they are extremely durable and incredibly soft. You should look that density rather than thread count when evaluating the quality of flannel sheets. These flannel sheets are napped on both sides so you know they are 100% authentic flannel.
It will definitely keep you warm during the winter and cold weather. We like these sheets because they are also very breathable and you won't wake up full of sweat. The design and craftsmanship that go into making the Pinzon Heavyweight flannel sheets is impeccable. It yarn has gone through a strenuous coming process that results in the fiber lines all lined up perfectly. This results in a tougher stronger and compact yarn, which makes it more durable, less likely to shed and maximizes warmth. Also it is incredibly soft on the hands and looks nice even after several wash cycles. With these flannel sheets, you won't have to worry about pilling, at least within the first year, which is hard to say for most other flannels we have tried. The set comes in a fitted sheet, a flat sheet, and two pillow cases. There are three sizes to choose from and 8 solid colors. Overall, these sheets are great for those who want a high quality flannel set as a very reasonable price.
Shavel Home Products Micro Flannel Sheet Set

If you want the best flannel sheets that are made of microfiber flannel, you should give the Shavel Home Products sheets a try. The selling point of these sheets is that they resist shrinking, wrinkling and pilling, which is incredibly hard to achieve all at once. Shavel Home Products microfiber flannel design is a big secret but what is very obvious is its soft smooth feel and texture. Also these sheet do an amazing job keeping your warm without the extra bulkiness associated with quality sheets.
Basically we are saying it has done the impossible: combine lightweight and warmth in one.  We really like the fact that these sheets are anti-wrinkle. You don't have to iron them out of the dryer – you simply just them out and immediately fit them on your bed. And speaking of drying, since they are lightweight, you don't even have to dry them for too long for them to become dry. This will save you both time and money. The colors are very deep and rich as well and they don't really fade with multiple wash cycles. Also, they don't shrink so they will always fit perfectly with you mattress.
They are designed with deep pockets so it is very easy for you to fit in beds of different sizes without struggling too much. Bed sheet fitting has always been one of our pet peeves and luckily Shavel Home Products solves this problem. All in all, these are great bedsheet if you want a lightweight set that is wrinkle and pill free. We don't think it is as warm as some of the thicker sheets, but it does a very good job keeping you warm for its weight class.
Brielle 100-Percent Cotton Flannel Sheet Set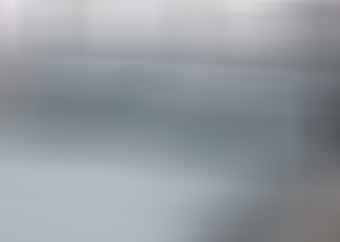 If you are looking for the best flannel sheets that are simple and cheap, you should look at the Brielle 100% cotton flannel sheets. These sheets have some interesting designs and are obviously very soft and warm. They are made of quality cotton and brush/raised to feel like wool. They also natural regulate sweat by making the sheets very breathable. In terms of weight, we would put these sheets as medium weight.
They are not paper thin but also not incredibly heavy. It is very easy to put on these sheets as they fit right on mattresses of all shapes and sizes. Yes, there will be some shed and pilling, but this is to be expected from flannel sheets. What we can tell you is that these sheets are not low quality. They won't break down after a few washes and still maintain their color. The main selling point of these sheets is the price. For those who just use these sheets for winter and don't really care too much about having the most comfortable and warm sheet, Brielle will surely do the job. At this price range, it is hard to find a set of sheets with better value.
Choosing the Best Flannel Sheets
Finding the best flannel sheets are not easy: there are a wide variety of different colors and designs from a multitude of brands and manufacturers. You can't just go with any flannel sheet as you need to ensure that what you are getting is a quality product. In general, we say stick with some of the bigger manufacturers and make sure it is heavy. The weight of a flannel sheet generally dictates its quality. We have done our best to try and outline some of the main things to consider when shopping for flannel sheets. See the following list for more details.
Thread count and weight: In the world of flannel, thread count is actually not as important as weight. In fact, thread count is not really an indicator of quality for flannel as weight is much more important. Softness and quality are important factors and weight is directly correlated with the two. Usually there will be a fabric rating for flannel. Anything that gets over 170 GSM or is at least 5 ounces per square yard of fabric is considered a quality flannel sheet. By comparison, sateen sheets and cotton are usually around 3-4 ounces per square yard.
As you can see, flannel is a denser fabric and is generally more expensive as well. One of the main benefits of having better quality flannel is that it will definitely pill and shed less. Pilling is inevitable due to the napping process as fibers will eventually become loose as we move around on the bed and wash it. Also, keep in mind that real flannel is napped on both sides and often it is not specified on the packaging. The reason finer flannel is more expensive and softer is because there is a bigger investment in the napping process. The higher quality flannel use more expensive machines with larger yarn sizes and heavier napping.
Colors and Patterns: Usually a tighter weave translates into higher quality colors and designs. Be very careful about buying low weight flannel sheets that have quality colors. These types of flannel sheets usually don't hold well after a few wash cycles. If you want a longer lasting color and pattern, you need a flannel sheet with a high fabric rating and one that is heavy. It is also important to have yarn-dyed fibers.  In terms of patterns, the most popular designs are solids and plaid designs. While plaid designs were popular historically, these days more and more flannel sheets are being sold as solid colors.
Brand: The brand name of the flannel sheet has a lot to do with its quality. Sure there are very good quality noname flannel sheets, but usually those are very rare. The big companies have the resources to manufacture in mass quantities and have the funds to pay for advanced research and development. Also their quality control is great as they have the resources to meticulously ensure every batch is uniform and rid of errors. In the world of flannel sheets there usually isn't a free lunch. There will never be any kind of crazy mark up due to a brand name alone. Generally, you get in quality what you pay for in price.
Taking care of flannel sheets: Caring for flannel sheets is quite easy but also quite important in preserving the quality. You should wash them in warm to cold water, but definitely don't use hot water. If you use a dryer make sure to tumble dry on a warm setting. We would hang them to reduce pilling and even add some vinegar to the first wash to set the color and reduce pulling. Please avoid using fabric softeners on flannel as it only creates more pilling.
References
https://en.wikipedia.org/wiki/Flannel
http://www.ehow.com/info_8587421_microfiber-vs-flannel-sheets.html