Snuggle Plus Fabric Softener Liquid
Fabric softeners, also known as fabric conditioners, is typically added during the rinse cycle of a machine wash or incorporated in dryer sheets and used in a clothes dryer. By using the best fabric softener, you can ensure that your clothes are protected, keep their original shape, reduce piling, color fading, and fuzz. There seems to be a misconception between laundry detergent and fabric softener.
Laundry detergent removes all the dirt, debris, skins cells, and sweat stains in your clothes, just like how shampoo cleans your hair. Fabric softener makes your clothes softer, fluffier, easier to iron, as well as protection against fuzzing and color fading. The best fabric softeners can come in liquid and solid (dry) form. Typically, liquid fabric softener is added in a separate compartment with laundry detergent in another department. The fabric softener is later released as your clothes goes into its final rinse.
This is similar to using hair conditioner after you use shampoo. It can also be fused with fabric softener just like how shampoo and conditioner can come in a 2 in 1 package. Solid fabric softener can also be incorporated into dryer sheets. This helps soften fabric, prevent the build up of static electricity in the dryer, and removes hair from clothes.  The way fabric softeners work is quite simple: the chemicals in the fabric softeners are electrically charged and coat the surface of your clothes, which causes the threads of your clothes to stand up.
Additionally, fabric softeners coat your clothes with a thin layer of film that makes your clothes softer, fluffier, and easier to iron. As you can see, there are a variety of types of fabric softeners on the market. Just bare in mind that if you buy a stand alone fabric softener, it will work much better than a 2 for 1 fabric softener.
What is the Best Smelling Fabric Softener?
Snuggle Plus Fabric Softener Liquid

We think the Snuggle Super Fresh Fabric Softener Liquid is the best fabric softener if you also want one with incredible odor control. This jug of fabric softener is stand alone and you pour it separately into the fabric softener dispenser. Your laundry detergent goes into a separate compartment.
The Snuggle Fabric Softener is similar to hair conditioner and laundry detergent is like shampoo. This 95 fluid ounce bottle contains about 90 loads. It also contains a fragrant scent that helps eliminate bad odors. It definitely smells clean and super fresh. In terms of performance, the Snuggle Fabric Softener creates some of the softest, fluffiest clothes.
In terms of color, fade, and fuzz protection we can't complain, but also there is nothing to really brag about. We just really like how this fabric softener feels on fresh washed clothes. It gives it a layer of coating that makes your clothes last longer and feels great to the touch. Compared to other brands out there, we think Snuggle has the softest fabric softener. Furthermore, there is great odor elimination.
With the fresh scent technology, you can eliminate deep sweat stains, bacteria build up, and even smoke smells. You know you have good odor elimination when your clothes smell nothing like smoke after a good wash.  All in all, the Snuggle Fabric Softener is definitely worth the money. It offers great value per dollar and has the softest results from all of the other brands we have tried. Plus you get a great scent attached as a bonus.
Downy Ultra Liquid Fabric Softener
If you want the best fabric softener that prevents fading and stretching, you should get the Downy Ultra Fabric Softener. You can apply Downy Ultra directly into the fabric softener compartment or even directly into your washer during the rinse cycle. You should be using this fabric softener with a laundry detergent. Just like it would not make too much sense to only condition your hair, it does not make too much sense to only apply fabric softener.
We really like Downy Ultra because it does the best job of preventing your clothes from becoming damaged. Although it is not the softest fabric softener (we give that award to Snuggle Plus), we think it does the best job protecting your clothes from stretching, fuzzing, and fading.
Downy did a controlled study with using the Downy Ultra that shows clothes still holding up their color after 10 washes, no fuzz after 8 washes, and no stretching and losing shape after one wash. In our own test lab, we have more or less gotten the same results. Overall, we love the Downy Ultra because of its ability to control and manage damage your clothes. For long term preservation of your garments, give Downy Ultra a shot!
Bounce Fabric Softener Dryer Sheets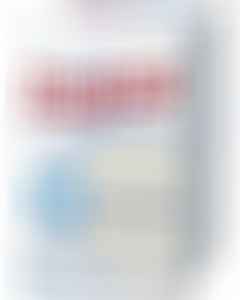 If you want the best fabric softener that comes in the form of dryer sheets, take a look at the Bounce Fabric Softener Dryer Sheets. First and foremost, dryer sheets are put in the dryer along with your wet clothes in order to help prevent your clothes from statically clinging together. The chemicals in the dryer sheets are electrically charged and bond with the surface of your clothes.
This thin layer of charged coating prevents clothes from sticking together. The Bounce Fabric Softener also reduces the wrinkles in your clothes after drying. These dryer sheets can be used in both HE and regular dryers. You can also put these dryer sheets in any location with dirty clothes, like your gym bag, towel closet, suitcase, drawers, closets, and even the trash can. They are hypoallergenic so you don't have to worry about skin sensitivity.
Additionally, they make your clothes nice and soft as well. You should be using dryer sheets every time you put something in the dryer. The fabric softener in the dryer sheets help keep your clothes damage and wrinkle free and prevents your shirts from clinging together. In terms of dryer sheets with fabric softeners, we think Bounce makes the best quality ones. Just one sheet is enough for any load and keeps your dried garments fresh, soft, and preserves its original form.
Method Naturally Derived Fabric Softener, Beach Sage
We really like the Method Fabric Softener and think that it is the best smelling fabric softeners on the market. Method has three different scents: beach sage, ginger mango, and spring garden. We prefer the beach sage scent. The smell is nothing too overpowering. It has just the right amount of scent. This fabric softener comes in liquid form and contains all natural ingredients.
After you apply this fabric softener to your laundry, it will soften and fluff the fabric. It also helps reduce static cling. The Method Fabric Softener is also pretty environmentally friendly. It has a biodegradable formula and the bottle is recyclable. Also, no animals were harmed in testing this product out.
All in all, we think the Method Fabric Softener has amazing value. The smell is great and the feel of your clothes afterwards is very soft. The smell is pretty gender neutral as well, so it doesn't smell too masculine or feminine. We think this product is great for the best smelling laundry detergent fabric softener combo. If you use it with a great smelling laundry detergent, your clothes will smell great.
Mrs. Meyer's Clean Day Fabric Softener – Lemon Verbena
If you want the best smelling fabric softener, you should give Mrs. Meyer's Clean Day Softener a try. It is quite possibly one of the best natural fabric softeners on the market. This is a green product in that it is derive from all natural ingredients. It contains softening ingredients from plants, cotton extract, and natural essential oils. Mrs. Meyer's Clean Day also has the right amount of ingredients that makes ironing much easier. It reduces the amount of static collected in your clothes and softens them up.
This stuff is great for all sorts of washers. It works for HE washers as well as normal ones. We must warn you that the formula is quite strong. If you don't want such a strong smell, you should definitely consider diluting it with water. But don't worry, you won't be decreasing its efficacy if you dilute it.
Most people who we talked to like the Mrs. Meyer's for its great smell. For those who do not like scent, this is not the one for you. We would describe the smell similar to nice crisp lemons. And best of all, it does not smell of harsh chemicals. It also leaves your clothes nice and delicate to the touch. We highly recommend you give the Mrs. Meyer's a try if you are sick of brand names.
References:
https://en.wikipedia.org/wiki/Fabric_softener
https://household-tips.thefuntimesguide.com/fabric-softener/