TaoTronics LED Desk Lamp Eye-caring Table Lamp
If you have an office, study room, or library, chances are you are also looking for the best desk lamp. Now if you are reading this, you are probably one of those who can't just settle with buying any desk lamp. If you really want to get into the nitty gritty details, desk lamps do more than just provide lighting. They are also considered furniture and should have some kind of form that is pleasing to the eye.
Nevertheless, the main point of a desk lamp is to provide practical task lighting, so that you better see what you are reading or writing. Desk lamps can also be used to provide ambient lighting in order to set the mood in a particular room. If you have a desk in a large space, you may want to use two desk lamps: one for accent lighting and a small one to actually highlight the text you want to read. And of course, you can always just use a desk lamp because you like the look.
The best desk lamp can be both functional and decorative, depending on your preferences. With the desk lamp of your choice, you also need to consider the type of light bulk you will be using. In general, light bulbs can be differentiated by three different technologies: halogen, energy saver (CFL), and LED. Halogen bulbs take the most energy to produce the same amount of lumens, while energy saver and LEDs use about a quarter of the energy to produce the same amount of brightness. Both halogen and LEDs produced an instant crisp bright light while energy saver bulbs result in a warm, soft, diffused light. For more information on the best desk lamp, we have put together a buying guide below.
Best Desk Lamp Reviews
TaoTronics LED Desk Lamp Eye-caring Table Lamp
If you want the best desk lamp packaged with features, you should consider the TaoTronics LED Desk Lamp. There is a reason why this desk lamp is popular: it pretty much covers every little inconvenience you can think of. DO you want to save energy and prolong your bulb life? TaoTronics uses energy efficient LED bulbs that doesn't flicker. Need a different color or brightness? Don't worry, with a flick of a switch you can adjust to 7 different levels of brightness and go through several different color modes such as warm yellow, yellow, white, cool white, and natural colors.
The stand is really useful as well and can swivel along all three axis. It can go 90 degrees left and right, 135 degrees up and down and 150 degrees along the z axis. This ensures that you can find the perfect angle to shine your desk lamp. There is even a USB port on the TaoTronic so you can either charge your phone or power the desk lamp itself. The touch controls are nice and simple to use and don't really break down with long term usage. You can also plug the TaoTronic into the wall to power it. The body is made of plastic and metal and looks pretty modern and sleek.
Globe Electric 35″ Heavy Base Architect Desk Lamp
If you want the best desk lamp that looks more like a traditional lamp and not some modern futuristic LED light, the Globe Electric Desk Lamp is the right on for you. It features a spring loaded swing arm that can be adjusted in height and width.  The maximum height is 35 inches, which allows you to light up your entire desk. This lamp takes in a 60 W A 19 E26 base bulb, so technically you can put in a halogen, LED, or fluorescent bulb of your choice.
The desk lamp is corded and has a 110 AC plug with a pretty long cord. The base is quite small too so it doesn't take up too much room on your desk. Our only complaint is there is no switch or knob to control the brightness level. It only has an on or off mode. Best of all, we really like the simple and classic design of this lamp. We think it fits well with any desk and can bring some color and flavor to your otherwise boring desk. There is not much else to say about the Globe Electric Desk Lamp other than it be sure to research bulb options as not all bulbs will fit on it.
LightAccents Metal Bankers Desk Lamp Glass Shade
If you want the best desk lamp that is retro looking, you definitely need to go with the LightAccents Metal Bankers Desk Lamp. This desk lamp has old school written all over it and looks like something that belongs in a old library or law firm. If your office is furnished with dark furniture and lots of wood, this would be the perfect lamp to match the ambiance of your office. There is not much functionality with the LightAccents Desk Lamp.
It just has a simple on and off pull chain and fits a standard sized bulb with 40 watt max. You can find halogen, CFL, and LED bulbs that will fit into this desk lamp. The green glass shade is adjustable so you can get a better angle of light. This lamp is corded and plugs into a wall socket. We think the quality of the material is pretty good as well and does not feel like plastic unlike some reviews online. Overall, this is a very simple desk lamp that has a classic look that some people may like.

Best Desk Lamp Buying Guide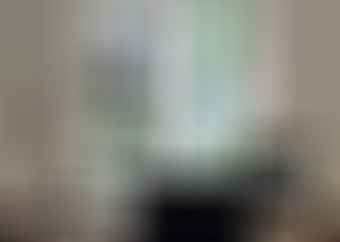 For most people, buying the best desk lamp involves looking around at the local megastore for one they think looks good. However, if you are reading this, you probably want to know more details in order to make a complete informed decision. Desk lamps are mostly used for reading and doing work, but you can also use them for supplemental lightning as well as décor.
Since beauty is in the eye of the beholder, we cannot say one desk lamp is better than another based simply on looks. What separates one desk lamp from another depends on the lamp power type, lamp size, light bulb type, brightness rating, and additional features. Please see below for some things to consider below honing in on your final purchase.
Working Area: You need to consider how much space you have on your desk for a desk lamp. You also need to figure out the size of your working area and how much light you need. If you have a lot of things to light up, you either need a strong light bulb or a desk lamp that reaches higher. Obviously a taller desk lamp will light up more of the desk. Look for desk lamps that have cool features like an adjustable bending stand so you can either hone light in a particular area or cast a wide net of light from up high.
Lamp Power Type: The best desk lamps come in a few power options. First you have the most traditional plug in the wall desk lamps. These are the most common and if you get one of these, make sure it comes with one with a long enough cord to plug into the wall. Also, the cord should be tangle free and some desk lamps even store the cord around or inside the base for easy storage and transport. Next you have battery powered desk lamps. They are nice and portable and often don't deliver the same amount of power as the corded desk lamps. The trade off is you can take them wherever you want. Finally, you have USB powered desk lamps, which are the rarest type. They can be plugged into your computer or any device with a USB connection.
Light Bulb Type: You must consider the type of light bulb you will be using and whether or not it fits the particular desk lamp you want. In general, most modern light bulbs will fit on any modern desk lamp, but we would double check. You have three different types of light bulbs: halogen, fluorescent, and LED. Halogen is the most common and cheapest and probably all over your house. They actually consume more energy than fluorescents bulbs and LEDs to produce the same amount of light intensity and die out much sooner.
We recommend you get a desk lamp that can take fluorescent or LED bulbs. These bulb types save way more energy and are brighter. Each light bulb will have a brightness or lumen rating, so be sure to get one that corresponds to the intensity of light you want. Also, you may want to consider different colored lights if you are sick of the traditional color of light bulbs.
Additional Features: The most useful feature of a desk lamp is the ability to adjust the brightness of the light bulb attached. This is a very nice feature to have as you may not always want the light bulb at full blast. Some desk lamps also come with features such as auto shutoff. This is triggered by a sensor which detects if there is someone nearby. We have even seen some desk lamps with built in alarm clocks just in case you fall asleep at the desk. Finally, one more important feature to look out for is a retractable stand.
References
www.homebase.co.uk/en/static/your-guide-to-buying-light-bulbs