Presto 06857 16-inch Electric Foldaway Skillet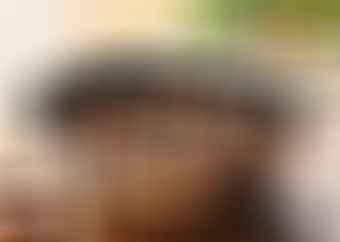 If you find yourself cooking a lot and want safety first, chances are you are looking for the best electric skillet. A skillet is also known as a frying pan and is one of the most used kitchen tools due to its versatility. The typical skillet has sides that flare out to contain food and a long handle to get leverage and to hold your hand away from the heat. Skillets are usually used for frying, searing, and browning various foods. Electric frying pans and skillets are normal skillets with a heating element attached.
Therefore they can be used without the use of a stovetop and can often be set up anywhere where there is an outlet. Electric frying pans are commonly square or rectangular shaped and many come with straight sides and lids. This makes them a bit of a cross between frying pan and sauté pan. An electric skillet has a few advantages over traditional stovetop skillets. First and foremost, you have better heat regulation as they usually include a thermostat control to know exactly what temperature you are cooking your food. They are also safer since you don't have to deal with flames and heat from a stovetop.
They are more portable so you can take them anywhere where you can find an outlet. Finally, they usually take less energy to cook food since electricity costs less than a stovetop burner. The one disadvantage an electric skillet has is that you can never really get extreme heat rapidly on the skillet. Open flames conduct heat faster and a normal countertop skillet is good for cooking foods at extremely hot temperatures. Also, you can't really toss and turn an electric skillet as much since it usually doesn't have long handles and is fixed onto the heating unit.
Best Electric Skillet Reviews
Presto 06857 16-inch Electric Foldaway Skillet
We think the Presto 06857 is the best electric skillet if you want the best balance between cooking performance and features. It is a 16 inch skillet that features a heavy cast aluminum base which is durable and not too heavy. This material is great for conducting heat as well as to resistance transformation. We have not had a case where the bottom started warping, which will result in uneven cooking. There is a nice deluxe nonstick surface which makes cleaning very easy.
The Presto 06857 is also dishwasher safe including the tempered glass lid. It has extra high sidewalls so to prevent your food from splattering everywhere. The master temperature control goes to 400 degrees in 50 degree increments and maintains the temperature quite well. It is very accurate in that the temperature you dial will actually be the temperature on the surface of the skillet. There is also a keep warm control that turns this skillet into a buffet server. There is also a nice built in sprout to help your pour liquid and doubles as a spoon holder. When you are done, the skillet's handles fold down nicely so that you can remove the skillet form the base. These handles are designed to stay cool so that you avoid the risk of burning yourself. Overall, the Presto 06857 has a flawless design, nice performance, and good convenient features.

Cuisinart CSK-150 1500-Watt Nonstick Oval Electric Skillet
For those who want an absolute beast in performance, the Cuisinart CSK-150 is the best electric skillet for you. The 12 by 15 inch electric skillet has 1500-watts of power to deliver temperatures of up to 450 degrees. It heats up the skillet quickly and probably the fastest out of all of the electric skillets we have tested. One of the common complaints about cooking via electricity is that it takes a long time to warm up the skillet.
With the Cuisinart CSK-150, there is so much power delivered that the heat times are fast. It also heats the surface evenly and accurately, so no area is more hot than another and the temperature reading of the master control is exactly what the temperature is at the surface. It holds its temperature very well. This electric skillet has a premium build and commands a premium price. It is made of brushed stainless steel, which not only looks nice, but also lightweight yet durable. The shape stays the same at the bottom after many heating cycles, which allows you to consistently cook food every time. The handles are stay cool handles and the entire skillet is dishwasher safe. We like everything about the Cuisinart CSK-150 except for the price.
BELLA 12 x 12 inch Electric Skillet with Copper Titanium Coating
If you are looking for the best electric skillet and you are on a budget, you should consider the Bella Electric Skillet. This is a 12 x 12 inch skillet that features special ceramic copper titanium coating that makes it extremely durable and much better has prevent food from sticking. This special coating is probably the selling point of the Bella Electric Skillet since it is way more durable than anything we have tested. It is heat resistant up to 850 degrees and doesn't get scratched up with cooking tools.
The skillet itself is tough to warp with heat so you get nice even cooking all the time. Best of all, the copper titanium coating is eco-friendly and contains no harsh chemicals, so you don't have to worry about accidentally chipping off the coating and ingest something bad.  This is one of the few skillets we have tested that is truly non-stick. Food and grease just glides right off to the point that sometimes you don't even need to scrub. There is a nice tempered glass lid that comes with this skillet. The entire unit including the base is fully immersible in water so cleaning is extremely easy. Sometimes you just need to wipe it off once with a paper towel and you are done. Also, the Bella Electric Skillet is pretty cheap relative to other skillets on the market, so you definitely get a lot of value here.
Best Electric Skillet Buying Guide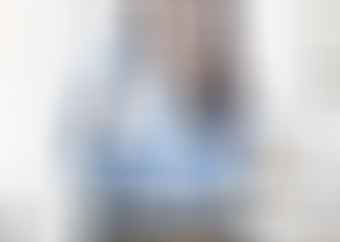 The electric skillet is a great way to cook food anywhere you want. Skillets are similar to griddles but are used for for stir frying. Although they don't have the heating power of a stovetop skillet, they make up for it by bringing in portability superior heat control, and safety.
There are tons of electric skillets on the market and for the uneducated, it becomes a chore to decide which one is better. Some electric skillets are better in certain aspects than others. Luckily, we have tested out a bunch of them for you and saved you the trouble. Please see below for a list of things we considered when searching for the best electric skillet.
Performance: We think performance is the most important part of an electric skillet because it is important to cook your food evenly. Ideally, you want a skillet that can regulate temperature perfectly so that what you set on the temperature dial is the actual temperature on the surface of the skillet. For those into precision cooking and following recipes, this is especially important. After all, cooking is a science and so getting the temperature off by a wide margin will make your food turn out bad.
You would be surprised at the number of electric skillets we tested that had temperature dials that did not match the actual surface temperature by a wide margin. Another thing affecting performance is the ability for the skillet to cook food evenly. This requires the skillet to properly distribute heat evenly throughout the surface area of the skillet. You want this to prevent browning food on half a side or undercooking food on another side.
Size: Size matters depending on how much you plan to cook and for how many people. If you find yourself cooking often for 4-6 people or more, you might want to get a large electric skillet. If you prefer to just cook for yourself, find something smaller, which means it is more lightweight and more portable as well.
Durability: The durability of the electric skillet actually affects the performance. The best electric skillet will generally not warp after many cooking cycles. Warping or bend of the skillet creates more opportunities for your food to cook unevenly. Also it could create a funnel for liquids to flow to the center. For example, this can be annoying for frying eggs if your surface is warped due to a poor quality skillet.  Your eggs will just start running all over the place once you place it on the skillet. Also durability impact the timeframe of replaceable. Ideally, you want an electric skillet to last several years without having to replace it.
Material:  Electric skillets are usually made of some form of iron, aluminum, or other metal. This is because metals conduct heat very well and do not bend so easily under lots of heat. You may also want to check whether or not your electric skillet is equipped with Teflon coating or other non-stick coatings. With a non-stick coating, it is much easier to wash and clean. However, the trade-off is that there may be some parts of the coating that chip off over time and when this mixes with your food, there are some coatings that could be poisonous.
References
https://www.cuisinart.com/products/electric_skillet/csk-150/