Keurig 2.0 K Cup Coffee Maker
Why do you need the Best K Cup Coffee Maker?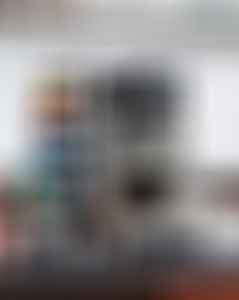 If you are in need of coffee every morning and want no mess or hassle, chances are you may be looking for the best k cup coffee maker. K-cup coffee makers are also known as single-serve coffee makers and were made popular by the beverage company Keurig, who invented the k cup and the k cup coffee maker. In this system, the coffee grounds are stored in a small single-serve container called the k cup, which already includes the filter.
Each k cup is filled with the coffee ground of choice and sealed for freshness. The k cup coffee maker brews coffee by penetrating the seal of the k cup and forcing hot pressurized water through. K cups are meant to be disposable and one time use only. They come in many flavors and most have some artificial flavoring added. The k cup coffee maker is Keurig's flagship product and since then it has been replicated by other manufacturers, some who even manage to do it better.
Of course, they can't call it a K-cup coffee maker, so many just refer to it as a single-serve coffee maker. Some things to consider when picking the best k cup coffee maker are the quality of the brew, size, brewing duration, design of the water reservoir, cup size options, additional features, and price. We evaluated many of the best k cup coffee makers while taking all of these factors into consideration. See below for what we consider to be the best of the best.
Best K Cup Coffee Maker Reviews
1. Keurig K500 Coffee Maker Single Serve 2.0

If you want the best k cup coffee maker, you got to hand it to Keurig 2.0 – they are the original k cup coffee maker and still produce one of the best products on the market. The Keurig 2.0 K500 is a state-of-the-art single-serve coffee maker: it is easy to use, extremely versatile, durable, and makes great-tasting coffee. First of all, there is a touch-color LCD screen that allows you to hand-select and change all of your options. You can play around with important options like how much coffee you want in your cup and the strength of your coffee.
There is even a strong setting which takes a bit longer to brew but is definitely richer in flavor.  This is definitely an upgrade over the original Keurig 1.0. The Keurig 2.0 has a cool auto-on feature that will preheat the water at a time of your choosing, which substantially shortens the brewing time. There is also auto brew, which is like auto on but takes it one step further and actually brews the coffee.
Now we go to the performance metrics. In terms of brew time, drink temperature, and general usability, we found the Keurig 2.0 to be great. It takes about 1 minute and 50 seconds to heat up water at room temperature and 40 seconds to brew coffee, so a total of about 2 minutes and 30 seconds for the entire brew process. This is definitely not the fastest coffee brewing machine if you take into account other types of brewing processes, but in terms of k cup coffee makers, it is definitely the fastest.
In terms of drink temperature, the Keurig 2.0 brews your coffee to around 175 degrees. While this is towards the lower end of what is ideal for brewed coffee, it is perfect for drinking temperature. In terms of cool add-ons, it has a charcoal-based water filtration system so that your water gets filtered before brewing. Also, there is a hot water dispenser in case your need it to make other things.
2. Cuisinart SS-15 12-Cup Coffee Maker and Single-Serve Brewer

The Cuisinart SS-15 is the best k cup coffee maker if you want a hybrid machine that does both single-serve and 12-cup carafes. It is the perfect machine for those who want both quick on-the-go coffee through k cup or actually sit down and grind coffee beans and brew a real cup of coffee. In terms of the k cup coffee maker side, there is the option for 6, 8, or 10 oz brews and a 40 oz water reservoir.
There is also a cool reusable filter cup so you can make your own single serve on the spot. In terms of brewing times for the k cup coffee maker side, it is about the same as that of the Keurig 2.0. The final brewing temperature is just a few degrees below the Keurig. Overall, this is a solid combo machine. It takes the best features of both types of brewing processes and combines them into one machine. With the Cuisinart SS-15, you can brew a single-serve for yourself or a carafe for a group. The brew quality is very solid and on par with Keurig. Our only complaint is that the k cup coffee machine doesn't have as many add-on features as the Keurig. There seem to be more features with the carafe side.
3. Mr. Coffee K-Cup Brewing System
Mr. Coffee K-Cup Brewing System is the best k cup coffee maker if you are looking for a simple economical way to enjoy single-serve coffee. This is definitely not the Keurig 2.0– it is much more simple but comes with a much more tolerable price tag. It actually brews both k cup or your own grounds through a reusable filter. But with the Mr. Coffee Brewing System, there are no thrills since there is only one setting for brewing and no size settings.
The only real setting it has is that it automatically shuts off when it is done brewing. What we like about the Mr. Coffee K-Cup Brewing System is that it uses standard K Cups instead of proprietary ones. This means you can fit almost any branded k cup into this machine. Also, it is very easy to clean and extremely light, which makes it very portable. The total brew time is just under 3.5 minutes, which is pretty good for an economical coffee machine.
The water heating time takes a whopping 3 minutes! Our complaint is that you have to fill up the water reservoir every time for a new cup. Although it keeps the water fresh, it is rather annoying to do every time you want another cup of coffee.
Choosing the Best K Cup Coffee Maker – A Buying Guide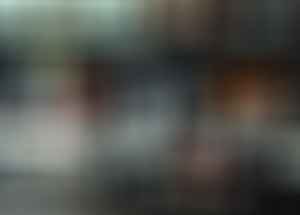 Deciding on what k cup coffee maker to get for your home or office is a very tough decision. There are many factors that could make one k cup coffee maker better than another. You can always take the easy way out and just go with the original: the Keurig.
However, these days there are so many other wonderful k cup coffee makers out there, each with its own perky design and advantages. See below for a list of what you should consider while shopping for a single-cup coffee maker.
Quality of the brew
this goes without saying. Unfortunately, everyone has different tastes and it is really hard to explain to someone in words what a certain type of coffee really tastes like. However, there are universal standards for what is considered good coffee. The build and design of the machine definitely help determine the quality of the final product. Everything from the temperature of the water to the pressure and timing of the water flow has an influence on the coffee being made. We can also tell you right now that if you are a coffee snob, you will not like preground prepackaged coffee that fits in a single cup.
Size of the K Cup Coffee Maker
Although there is not too much variance in size between different coffee makers, size does matter. First, you need to figure out where you are going to put the coffee maker and then find a size that is right for you.
Water reservoir design
The size of the water reservoir determines how many cups of coffee you can brew before having to refill it again with water. Some coffee makers have only one-cup reservoirs, which require you to add water after every brewing cycle. Also, water is quite important when it comes to how the coffee will finally taste. You need a water reservoir that regulates the temperature properly in order to get a great-tasting cup of coffee
Brew Duration
While some k cup coffee makers take under one minute to brew a cup of coffee, other machines can take well over a minute. If you are in a hurry and often find yourself late for work in the morning, the last thing you want is to be waiting around for your coffee to brew
Auto-shutoff feature
You would ideally want the coffee maker to be somewhat smart. In the situation where you forget to turn it off or you are rushing out the door, excess water or coffee may end up burnt or worse damage your machine. In the extreme case, it could even start a fire.
Hot Water Dispenser
Many k cup coffee makers have a feature to only heat water for other purposes. Some even have a cool hot water dispenser button.
Reviews
Be sure to carefully read other people's reviews on these products. Be aware that there are many fake reviews that are paid for by the manufacturer. Be suspicious of reviews that sound too biased or praise it too much.
Price
Price is always a consideration when looking to purchase the best k cup coffee maker. If you don't really care what your coffee tastes like or can't be bothered with machines that are too complicated, you can just get a basic model. For those who want their coffee to taste better, in general, more expensive machines have better brewing processes. In the world of coffee, it is generally better to have average coffee beans and a better brewing process than the other way around.
References