Elgato HD60S Capture Card
If you plan on doing any kind of streaming of live games or recording from a console or a PC, chances are you are looking for the best capture card. Sure, there are free ways to capture and stream video from PC or console, but they just don't really give you the same quality as using the best capture card. Simply put, a capture card is a receiver for input data. It is only necessary if you have two devices, whether it is two PCs or one console and one PC.
In terms of console streaming, you must use a capture card because you need some device that will capture the video from your console and deliver it to your PC for streaming or editing later. In terms of PC streaming or video editing, if you are playing games from one PC and streaming it from the same PC, there is no need for one.  Simply download freeware such as OBS to record and live your games on Twitch. But if you want more freedom, less lag, higher FPS and more flexibility, you should be using two PCs.
One PC would be used to play the game and the other is used to stream the game, with a capture card linked between them to facilitate this. Capture cards differ from one another based on certain features like image quality, software, type of input, and whether it is internal or external. After testing over a dozen of the most popular capture cards on the market, we have narrowed our list down to a select handful based on considering the pros and cons of the previous features. Please see below for our top choices.
Best Capture Card Reviews
Elgato External Game Capture HD60S  – 1080P @ 60 FPS (Top Pick)

We can honestly say hands down that Elgato HD60 S is the best capture card on the market. The simple answer is that it records 1080p at 60 fps with no lag. For those who understand what this means, read no more: just buy this one. The Elgato HD60S is an external capture card that features a USB 3.0 Type C connection.
Although it is designed to record console play, if you have two PCs, there is a way to set it up to record from one PC as well. It comes with a USB 3.0 cable and a HDMI cable. The setup is incredibly easy and works right out the box.  We like the recording software – it is intricate yet easy to learn. The built in live stream to Twitch and Youtube is a nice plus. The Elgato HD60S also constantly records the last 5 minutes so even if you forget to press the record button, which is a really nice feature to have.
Elgato has a line of three capture cards: the HD, HD60 and HD60S. These cards all have external and internal versions. The HD only captures 1080p at 30FPS. The HD60 and the HD60S both capture video at 1080P/60FPS. The main difference between the HD60 and the HD60S is the fact that the HD60S has a lot less latency between the actual gameplay footage and what gets shown live. Of course this also depends on your computer specs. This is incredibly important when you are live streaming and we think it is worth the upgrade. All in all, the HD60S delivers a very clean and smooth live stream that no other capture card can compete with.
AVerMedia Live Gamer Extreme External Game Recorder – 1080p@  60fps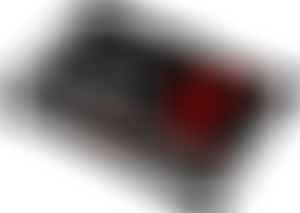 The AVerMedia Live Gamer Extreme is probably the biggest commercial competitor to the Elgato HD60S. It is the best capture card if you want to give something else a try. The Live Gamer Extreme records at 1080P at 60 FPS and with little latency issues as well. It has all of the ports and cables you will ever need including USB 3.0, HDMI, component, and an audio cable.
As a cherry on top, they give you a print out card of a popular game, so you can decorate the outside of your capture card. You can also print out your own game images and stick it on. Your game system or PC plugs into the external capture card via HDMI. There is also a HDMI output to provide signal to a display to minimize lag. The USB port plugs into any USB 3.0 port on your PC. There are no batteries on the device and it draws power from your USB port.
The software that comes with the AVerMedia Live Gamer Extreme is pretty terrible when it comes to streaming in our opinion. There are some nice features however like the ability to add a webcam and picture in picture. Luckily, it comes with a free 3 month subscription to XSplit Premium, which is the best paid software you can use for live streaming. The AVerMedia software is ok for just capturing video.
In terms of capturing retroactively, yes the Live Gamer Extreme has this function as well. And yes it can stream or share directly to youtube or Twitch. Overall, this is the best capture card if you want lots of cable connections and a fast 1080P 60 FPS live stream with no lag. You have to deal with the poor software a bit, but you can always download your own software like XSplit Premium. In terms of live stream smoothness, we found the Live Gamer Extreme pretty much on par with the Elgato HD60S, although it maybe slightly more laggy (this is barely noticeable).
StarTech High-definition PCIe Capture Card – 1080P @ 60 FPS
For those looking for the best capture card that only fits internally into a PC or Mac, the StarTech Capture Card is the way to go. We like this capture card because it is free of gimmicks and marketing. This card goes into your PCI express slot and captures 1080p at 6 FPS. So how is the StarTech different from the Elgato HD60S or the AVerMedia Live Gamer Extreme if all three capture at 1080P @ 60 FPS? While the first two were designed for console gaming, the StarTech is designed as a well-rounded video capture gadget for all types of video capturing.
First of all, StarTech captures uncompressed 1080P @ 60 FPS and we have to say it is probably the best signal and smoothness we have seen. There is absolutely zero lag and is definitely the cleanest running capture device we have ever tested.  While the Elgato and AVerMedia capture cards have between 500ms and 2000ms of delay, this card is closer to 30 – 120 ms. Another thing we like about the StarTech is that it can live stream and record at the same time, a thing at some models of Elgato and AVerMedia can't do. Also it is true 1080P @ 60 FPS, unlike some AVerMedia models (not the Live Gamer Extreme) that accept 1080P @ 60 FPS but actually only capture at 30 FPS. Also, the software is very good and captures great videos from consoles to video cameras to another PC.
So what are some cons of this device? While for one, the price is pretty high and definitely higher than that of Elgato and AverMedia. Two, it takes a fast computer to run this thing, so the system requirements are pretty steep. Three, you have to take open your computer and put this in, and it may not even put into some computers or laptops. So it doesn't just work out of the box. And finally, there is definitely a learning curve to the software to optimize it to do what you want it to do. The way we see it, the StarTech is an extremely powerful capture card for those who want to s[end the time and money to learn it and trick it out. If you are cheap or lazy, better stick to Elgato or AverMedia.
Features of a Capture Card
Quality of the Video: when you are recording video and audio from a console or a PC, it is important to think about video quality and frame rate. Generally speaking, capture cards get more expensive as you start to capture higher resolution video at higher FPS.
If you are going to stream and upload at low resolution anyways or making video montages, then you are ok with going for a lower resolution capture at a lower FPS. We recommend getting a capture card that can record 1080P at 60 FPS because for a few bucks extra you get to future proof yourself and have the option to record at higher resolutions if you want.
Connection Options: Most capture cards hook up to your console or PC/Mac via AV or HDMI/USB. You have internal capture cards and external ones. Internal capture cards are built for the PC/Mac and fit into your computers PCIe slot. They usually accept HDMI input. External cards are rectangular and shaped like external hardrives. They usually connect via USB or AV to your console. Remember, if you are missing any cables or don't have the right inputs, you can always buy an adaptor.
Software: The quality of the software is quite important when it comes to capturing and streaming video. You want software that is easy to manage and intuitive to learn. Most capture cards have built in software but you can always download your own. Open Braodcaster Software (OBS) is a well-known free software that is for downloading and streaming video on PC or Mac.
What is the Best Capture Card?

First of all, you need to understand that a capture card is NOT a performance booster. Intrinsically, a capture card does not have any extra CPU power or memory boost.  With this being said, definitely don't use a capture card if you have a single PC setup.
It won't help you at all. With two PCs, one is used to play the game and the other is used to stream it. The capture card is simply a connection device used to connect the two devices. The added boost in performance comes from an additional PC or MAC with additional processing power.
Simply put, the best capture card is one that captures the highest resolution at the highest FPS with the least amount of video and audio delay. Now of course you will end up paying a premium for this kind of card but if cost is not an issue, this is the best in terms of specs. In terms of capture cards, we only recommend you buy the best quality ones, which have tons of customer service and provide a significant visual advantage over freeware. If you are going to buy a cheap capture card, you may as well not buy one at all and use freeware.
One thing to think about that maybe important is the lag between the video/audio and actual live stream. A good capture card will minimize this lag time so that whatever you actually are doing on your playing screen is reflected in real life. This is especially important for commentary gamers, who rely on real time data streams. If there is audio/video discrepancy, your videos will get annoyed and stop watching.
References