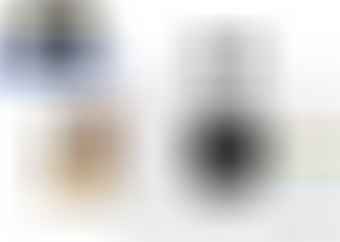 Polaroid Snap Instant Digital Camera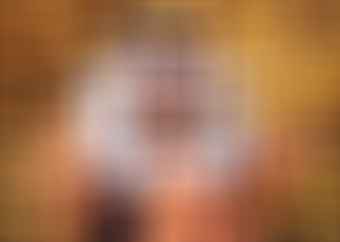 For those of you who like to take photos and enjoy actually using a physical camera, you may be in the market for the best polaroid camera. Polaroid cameras are also known as instant cameras because they have a self-developing film that lets you instantly print pictures of your shots afterward. These instant cameras were revolutionized by the company Polaroid and pretty much replaced the instant camera name.
While there are certainly other manufacturers of instant cameras, they all became known as polaroid cameras at one point. While the old polaroid cameras were printing out pictures in black and white, the new modern cameras can print out in color. Some even have the ability to add effects and filters to them. It is amazing how a polaroid camera works and is able to deliver high-quality, glossy full-color prints without ink or a printer.
Photos come out dry to the touch and water-resistant. There are a lot of things to consider before buying the best polaroid camera for your needs. First and foremost, you need to figure out whether you want a vintage camera or a modern instant camera. Some people like vintage cameras for the nostalgic feeling. For those who want modern cameras, you will need to consider a lot of specs. Most modern polaroid cameras now have display, storage, wifi/Bluetooth, batteries, and all sorts of special features. There are also a lot of price ranges to choose from. We have detailed some tips on choosing the best polaroid camera below.
Best Polaroid Camera Reviews
Polaroid Snap Instant Digital Camera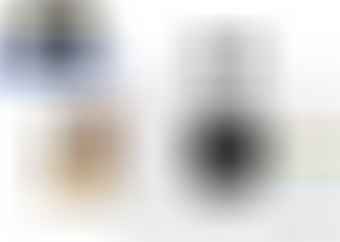 If you like a minimalist design, you will love the polaroid snap digital camera. It has a 10-megapixel sensor that takes high-quality vivid photos that can be printed out in under a minute on a 2 x 3-inch print. It is nice and compact and fits right into your pockets. It also has a micro sd slot so you can store your photos and transfer them to a computer or phone.
This is one feature that we find very useful since many people want to have to option of saving their photos. The Polaroid Snap is loaded with cool features that make it the apple of instant cameras. There is a time to let to set up selfies and six different capture modes from black and white to various drama modes. It has a built-in lithium-ion battery that is rechargeable, so you don't have to fiddle around with batteries. The ZINK paper is also very vivid when it prints and is probably the best instant print paper out there. The colors really pop out, there is little bleeding, and the images look very sharp. The design is also pretty epic as it is modeled after the original polaroid camera. The battery life is also very solid.
Fujifilm Instax Wide 300 Instant Film Camera
The Fujufilm Instax Wide 300 is the best polaroid camera for those who want a focus zoom feature. There are two focus ranges, one from 0.9 to 3 meters and the other is from 3 meters to infinity. The lens is an automatic extending 95mm f14 lens. This polaroid camera has awesome features like an optical viewfinder and even a socket to insert a tripod stand.
The photo size is a standard wide film at 3.4 inches by 4.2 inches, but the only problem is it only takes Fujifilm Instax wide film. Other than that, the Fujifilm Instax wide 300 has a great light calibration system that helps control light and dark settings. The flash also works very well and auto-adjusts for low-light shooting. This device is great for scrapbooks, weddings, and events where you want to give someone a photo on the spot. The picture quality comes out amazing and the camera is quite cheap for what it offers.
Polaroid PIC-300 Instant Film Camera
We really like the Polaroid PIC-300 and think it is the best polaroid camera on the market for those who want to take business card-sized photos that are 2.1 by 3.4 inches. It takes standard Polaroid 300 instant film and has automatic flash features that work great in low light and auto-adjusts to accommodate for various light settings. We like the four settings you can adjust to capture pictures in different light settings.
The camera is super easy to use and is literally a point and shoot. You do not need to know anything about how to adjust the focus, aperture and shutter speed as all of this is automatically calibrated for you. The camera runs on 4 AA batteries and is included in the box along with a wrist strap. The pictures come out nice and crisp and full of color. It only takes a few seconds to print and a few minutes to fully develop. The paper instantly dries and is water resistant. Overall, this is a great polaroid camera for the price and the quality of color photos.
How Does Instant Film Work?
It is amazing how modern-day instant film works without the need for ink. Instant cameras work with special photo paper that contains a lot of tiny dye crystals embedded. A company Zink actually makes these special papers. These dyes are activated by heat pulses that are triggered by a thermal print head inside the polaroid camera.
The dye crystals are composed primarily of cyan, yellow, and magenta and with these three colors, most of the colors on the color spectrum can be created. When heat is applied in the right way, you can create full-color images that look bright and sharp. The heat is activated when the camera lens shutters and you take a photo. When you press the photo button, the camera is simply like an eye and blinks, letting in light briefly. This then triggers the heating mechanism and activates the special paper.
Tips on Choosing the Best Polaroid Camera
There are quite a lot of polaroid camera models on the market. While most of these models are modern, there is definitely a healthy selection of vintage polaroids out there. The best polaroid cameras can be very expensive as well, and some can even be collector's editions and sell for crazy prices.
Generally speaking, the modern polaroid instant cameras are available in color while the vintage models are offered in black and white. You should definitely try to read more reviews before committing to a certain type of camera. We have attempted to outline some of the things you should consider when searching for an instant camera. Please see below for some useful tips.
Vintage vs Modern: With vintage polaroid cameras, you are going for style and looks more than actual functionality. Vintage cameras are nostalgic and cool gadgets to show off to your friends. They also mostly print in black and white and you may even have to set the exposure and focus the lens. Before buying a vintage camera, be sure that you can even find the accessories for it. Make sure you can get a hold of extra film and batteries for your particular model. Check out the features such as focus and aperture settings and the build of the body to see how sturdy it is and to determine the quality of the picture. Also, you may need to see if it comes with a flash or not. With modern polaroid cameras, you are probably more concerned about functionality than looks. Be sure it comes with the most up-to-date technology and features.
Picture size: You should always consider picture size when purchasing a polaroid camera. Some cameras will only print out a small passport-sized photo while others will print out a standard polaroid-sized photo. We would opt for standard-sized photos since you can always trim them down if needed.
Flash: You should always check out the specifications of the flash on the polaroid camera before you buy. Typically you want a flash that is constantly firing with automatic light adjustment. It should also have a healthy flash range and a short recycle time.
Brightness Adjustment: Ideally, you want the ability to adjust the brightness levels of your photos so that you don't get overexposure. There should be settings for nighttime shooting, cloudy, sunny to slightly cloudy, to sunny and bright. Aperture and shutter speed are both features that can be manipulated to adjust brightness levels.
Focus and shooting range: There will be some polaroid cameras that have a bit of zoom and allows for autofocus. Typically these kinds of cameras are a bit more expensive but yield better-quality pictures and prints.
Bluetooth/Wifi: Some of the modern polaroid cameras will even let you connect to wifi and Bluetooth and send your photos to your computer or cell phone. If this is an important feature for you, you should definitely look for a camera with this enabled.
References