Calvin Klein Obession

If you shave often and find your skin irritated, maybe it is time to get the best aftershave. Aftershave is a type of liquid product often applied after shaving that contains an antiseptic. This is used to prevent the infection of cuts and well as to reduce skin irritation. Also, they smell nice and give your face a fresh scent. Some aftershaves may even contain menthol, which is used to numb damaged skin. Many aftershaves will come with denatured alcohol and cause a burning sensation kind of like how mouth wash causes burning in your mouth.
This only lasts a few seconds and should go away rapidly. Some will contain moisturizers so that your skin stays nice and soft after you shave. In general, aftershaves can be either balms or splashes. Balms will feel heavier on your skin by providing more moisture. They will also provide more irritation relief. Splashes are definitely more watery like and are better fitted for those who have oily skin. They also contain some antiseptics that provide protection for the skin.  Buying the best aftershave for your needs is tricky and really depends on the type of skin you have. There are different aftershaves that work better for different skin types, so it is best to pick the right aftershave by skin type. But we won't lie, a good aftershave is about the marketing as well. Aftershaves from a recognized brand name simply feel nicer than one from an unknown brand. Also the fragrance is quite important for some people, as they view aftershave as a sort of facial cologne.
Best Aftershave Reviews
Calvin Klein Obsession for Men After Shave, 4 fl. oz.
Calvin Klein Obession is the best aftershave for those who want a premium aftershave. CK is one of the best men's brands and their aftershave product is very well made. It not only moisturizes your face, but also it prevents cuts from getting infected and skin irritation. This is not a spray and so all you need to do is to pour it on your hands and rub it on the area you just shave over. Yes, we know the price is high, but you are paying for a brand name and a product that just has that perfect scent.
It is not too strong and not too light. All of the women we have polled really like the scent and this is why CK gets to charge premium prices for this aftershave. All of the men we have given it to really liked the feel of it on their face and the scent as well. It is simply a perfectly made product. It is very forgiving to sensitive, oily, and dry skin and doesn't irritate it much. But of course, the selling point is the fragrance. It sells well and many men swear by Calvin Klein Obsession. We guarantee you that once you start using CK Obession, you won't want to use any other brand.
Dolce & Gabbana The One Gentleman for Men Aftershave Balm, 2.5 Ounce 
Dolce & Gabbana The One is the best aftershave for those who want a premium brand for cheap. This aftershave balm by D&G is probably one of the best value buys in the aftershave market. The aftershave smells really nice and is very masculine. It is also not so overpowering so you have to get up close to pick it up. This aftershave contains some denatured alcohol so it maybe not be entirely suitable for people who have sensitive or dry skin.
In terms of the scent, it is a bit spicy and musky. For those who use the D&G cologne, this aftershave is great for pairing with the cologne. This aftershave glides on easily and instantly blends in with the skin when you rub it in. After a few rubs you won't be able to notice it. Overall, we highly recommend D&G The One for those who have normal skin and want a nice smelling aftershave by a reputable brand.
Nivea Men Original Replenishing Post Shave Balm 3.3 Fluid Ounce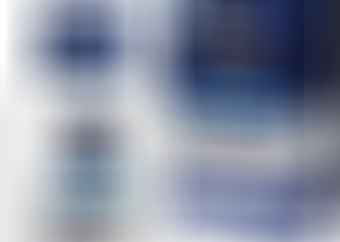 If you want the best aftershave, give Nivea Men Post Shave Balm a try. It immediately calms your skin and eliminates any discomfort from shaving when you put it on. It is an aftershave that is not associated with any high end brand and actually performs better than most of the fashion brands. If you are not so concerned about fragrance, this is the best aftershave for you.
It is loaded with ingredients that actually helps heal your skin and making it look smooth and healthy. It contains aloe vera, vitamin E, provitmain B5 and a bunch of moisturizers to make sure you have long lasting moisture. This works great for dry and tight skin and for those with sensitive skin. It has a bit of a scent but the Nivea Men is not designed so be used as a fragrance unlike the many of the high end fashion brands. However it is great for actually being a real aftershave for treating your skin and cuts.
Choosing the Best Aftershave

An aftershave is basically an antiseptic that you slap on your face after shaving to avoid bacterial infections from accidental cuts and to cleanse wounds and to close the pores. There's also a bit of a scent added to make sure you are nice and fresh. Some aftershaves are a bit more complex in that they are calibrated to different types of skin. Your skin absorbs a good 60% of whatever you put on it so things like alcohol and harmful chemicals will dry out your skin.
The best aftershave has become more than just alcohol in gel or liquid form to kill germs. It now comes in liquid, gel, balm, and lotion form and some contain little to no alcohol to accommodate those with sensitive skin. The general rule of thumb when choosing the best aftershave is to pick one that fits your skin type first and later worry about how it will smell on you. If your skin is reacting negatively to the aftershave, you won't like it no matter how good it smells. We have compiled a list of things to consider when looking for the best aftershave. Please see our tips below.
Dry Skin: dry skin feels very rough, dull, and potentially wrinkled. You should be using an aftershave that a moisturizer attached so that it makes your dry skin smoother. You can need something that will hydrate your skin and improve its elasticity as well as soothe and tighten the skin around your jawline. People with dry skin should be using aftershaves that are a bit more gentle on their face and has little to no alcohol content.
Oily Skin: Those with oily skin will have large pores that can potentially be covered with blackheads and acne. Oily skin is quite shiny and will definitely feel oily. It can also attract a lot of dust, dirt, and moisture. Be sure to use an aftershave splash with some kind of toner and one that include some kind of oil free moisturizer. You can even try a body scrub if aftershave doesn't work.
Sensitive Skin: People with sensitive skin may or may not have oily or dry skin, but they will break out in a rash easily. Their skin also itches and could sting if you wash it too hard. If you have sensitive skin, be sure to use an aftershave designed for this skin type. Ideally, it should be chemical free and full of anti-allergenic solutions.
Normal Skin: This is the easiest skin type to work with and basically you can use any aftershave off of the shelf. Any splash or balm will do and feel free to use the aftershave as often as you want, because you probably won't feel any kind of side effects. If you have normal skin, you should feel blessed and focus more on the fragrance. Also, feel free to use aftershaves with a lot of alcohol, because you won't have to worry about your skin drying out.
Combination skin: People with skin types that are oily in some areas and normal or sensitive in other areas have it the worst. There are aftershaves designed for combination skin, although they are quite rare. If you can't find any that you like, our best advice is to buy two aftershave products for each skin type.
References
https://en.wikipedia.org/wiki/Aftershave