Mueller 64179 Adjustable Back Brace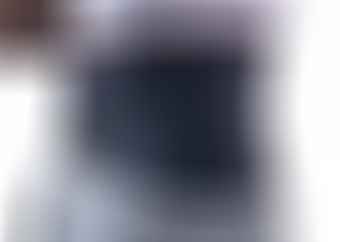 If you find yourself suffering from chronic back pain, it may be time to get the best back brace. A back brace is simply a device that limits your spine from moving too much, which prevents potential fractures and progressive conditions. In general, you have hard and soft braces. Hard braces restrict motion up to 50% and are molded to fit your body type. Then you have soft braces, which are much more flexible and support your spine rather than limit it. Soft braces are the most common type of back brace and help your posture as well as hold spinal fusions in place.
They are also great for weightlifting and really help keeps your lower back and core tight when lifting heavy weights. Back braces can be used in a variety of different ways and include but are not limited to treating scoliosis, orthosis, physical therapy, for weightlifting, and for general posture support. Believe it or not poor posture is a leading cause of many health complications and leads to back pain, muscle strains, and shoulder problems but also could lead to fatigue, depression, and eventually spinal problems. It is safe to say that many people in this world do not lead an active lifestyle and sit in front of a computer or a desk for long periods of time with bad posture. By investing in the best back brace, you can improve you posture and avoid short and long terms side effects of having bad posture. For more information about choosing the best back brace, please see our buyers guide below.
Best Back Brace Reviews
Mueller 64179 Adjustable Back Brace

The Mueller 64179 is the best back brace if you are looking for value. This is an adjustable and comfortable back brace designed for both men and women. It fits waist sizes from 28 inches to 50 inches.  This back brace does a great job providing relief from injuries and chronic back pain. It can also double as a lifting belt. If you have lower back pains or strains, this is the perfect economic belt for you. It is made of polyester, rubber, and nylon and is super comfortable and very breathable. We like how quickly you can adjust the side straps to get the right fit.
These straps can be attached really tight and give your core extra tension. There are steel supports on the back of this belt to give some extra support to your spine and prevents brace rolling and bunching. We have only heard good things about the Mueller 64179 due to its versatility. You can use it while driving, sitting at your desk at work, or on the couch watching TV. The belt doesn't cause any unnecessary pain and everyone we have talked to say that they like the comfort and support of this belt. Plus, at a very reasonable price, it is a total bargain.
ComfyMed® Premium Quality Back Brace CM-102M

ComfyMed is the best back brace for those who want a belt designed to treat back pain and spine problems. If you have sciatica, scoliosis, herniated disc, degenerative disc disease, osteoporosis and more, this is the perfect back brace for you. First and foremost, it is a premium quality brace with great durability and washable. It has a removable lumbar pad so that you control the amount of support you have on your spine. The removable lumbar pillow is a great feature and helps take pain off of the L region of the spine.
It is very light weight and with the lumbar pad, it has excellent support. We like the fact that when properly set up, this back brace doesn't move too much or wiggle around. Yet, it still feels comfortable and doesn't squeeze your sides in a way that hurts. These fit pretty snuggly around you and you can even wear a shirt around it. We highly recommend this back brace if you suffer from one of the many back and spine issues, or if you just want to improve on your posture. If you are into a weightlifting belt, we advise you to look somewhere else.
Comfort Posture Corrector and Back Support Brace
If you want a full on back brace, the Comfort Posture Corrector is the best back brace for you. The thing that sets this back brace apart from the others is that it has shoulder straps that wrap up your entire back, from lower to upper. This is great for improving your posture, especially for those suffer from a hunched upper back or those who like to keep their head down. The Comfort Posture Corrector may feel a bit funny at first since there is quite a bit of strain on the shoulders and upper back. Over time you will get used to it.
The company recommends you to wear it for only a few minutes on the first day and slow increase the wear time to 3-4 hours daily. You back and shoulder muscles will slowly get stronger and accustomed to the fixed posture. After a while, you may not even need to wear a back brace anymore as your posture has been completely fixed.
We must warn you that you can over tighten this back brace, which could cause extra tension.  Try to be reasonable and set a tightness level you are comfort with. While this back brace is design to fix slouching and bad posture, it can also be used for long term back pain and spinal disorders. If you don't like the shoulder straps, you can always wear it like a normal back brace around your lower back. There is a size for men and women of all sizes including kids.
Best Back Brace Buyers Guide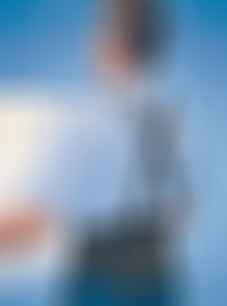 If you want to improve your posture, lift heavy weights, or support some kind of back condition, you should be wearing the best back brace. Back braces come in many shapes, sizes, and textures. They can be used in the office or at home on your couch or along with your body pillow. But in the end, they all do one thing, which is to strengthen your core and help support your spine and back.
With so many choices out here, it can be totally hectic to try and pick a back brace that suits your needs. Most of you will probably be using a back brace to improve your posture and for back support at home or work. We have combed through several dozens of back braces and tested all of them for you. We have also put together some things you should consider before picking a back brace for your needs.  Please see below for this list.
Type: In the world of back braces, there are hard braces and soft braces. Hard braces are much less common than soft braces mostly because they don't really allow mobility. Hard braces are stiff and fit your body so that you can't really move. These types of braces are for people with serious spine problems as they need stiff support to even walk properly. Some hard braces are custom molded and not really sold commercially. Then you have soft braces, which are way more popular and are extremely flexible. They strike a good balance between comfort and support. Soft braces allow you to bend over and move around just fine. Although they do not give you as much support as hard back braces, they also don't hurt and restrict you too much.
Purpose: You have to also consider why you are using a back brace before you decide to get one. Most people get back braces not because they are suffering from a life threatening spinal problem and absolutely need it. The majority of people get soft back braces as a way to improve their posture at work or at home. We are often slouched in our chair at work or couch at home which can eventually lead to spinal problems. By wearing the best back brace all the time, you avoid future complications with your back and spine.
If you are into weightlifting, then you probably need a special back brace. These are designed for bodybuilders and keep the core tight during lifts which allows you to hone in one certain muscle groups. If you have some kind of back pain or spinal problem, there are back braces specifically designed for your purposes. We would consult a physical therapist first before getting a back brace if this is the situation.
Material: Most back braces are made of some type of rubber, polyster, bylon, plastic or foam such as Polyethlyene of Copoly. There is also thermoplastic, which is economical, bendable, and moldable. In general, you want a back brace that has a lot of padding and flexible if you are going for a soft back brace. For hard back braces, you want it to be rock hard and yet comforting to your body. There is no best material, but try to get something that is durable and won't stretch out.
Comfort: The comfort level of your back brace is pretty important, since you will be wearing it most of the time. Be sure to get one that is adjustable and one where nothing is chaffing on your sides. If it doesn't feel comfortable, there is a strong chance you won't even bother wearing it.
References
https://en.wikipedia.org/wiki/Back_brace