Venom 25C 2S Hard Case LiPo Battery
The Venom 25C 2S Lipo Battery is the best 2S LiPo battery on the market because it has high performance and an universal plug. Also, we like it because of its longevity and value for the money.
MORE INFO
As a newer type of rechargeable battery used in RC vehicles, the Lithium Polymer battery or LiPo for short is very popular. If you are a fan of radio control models, you certainly have come across several brand name LiPo batteries.
You may wonder why LiPo batteries are so welcomed. Despite its shortcomings, the LiPo batteries have many advantages which other batteries do not have, such as the Nickel-Metal Hydride (NiMH). If you continue reading, we will outline what features LiPo batteries have.
If you see a number like 7.4V on the body of your battery, you can figure out the number of cells in the battery. Each cell translates to a multiple of 3.7V, so 7.4V means two cells. Of course it's not intuitive enough, so manufacturers usually claim the number of cells by adding an S after it. Then you can easily know that a "2S" battery has 2 cells in it, while a "3S" battery has 3 cells. Since the 2S LiPo batteries are the most widely used in RC models, we will focus on discussing the best 2S LiPo batteries in this article. Before we start, there is something you need to know about the LiPo batteries.
Firstly, you should always use a LiPo-compatible charger to recharge the LiPo batteries, otherwise you may damage it and reduce its life span. Secondly, a LiPo battery should be stored in a cool area without being fully charged. If you don't use the battery after fully recharging it, you will find it bulging after a few hours.
Best 2S Lipo Battery
Venom 25C 2S Hard Case LiPo Battery
If you are an experienced RC model player, you definitely know that a battery having an universal plug can set you free from a lot of troubles. That's why we highly recommend the Venom 25C 2S. It's certainly a user-friendly experience as you no longer need to look for a special socket to fit the plug.
Another good point of this LiPo battery is its long life span, which can be over 4 years. Compared with competitive products, this battery lasts twice as long as other brand products do. If properly used and stored, the Venom 25C will keep supporting your rc or drone model, and you don't have to spend extra money or time to look for a replacement.
You may hesitate when you see the price of the Venom 25C, but this battery is truly worth it. The most valuable part is its lightweight, compact casing which protects the battery in any situation. This battery won't add much weight to your drone, and will keep cool during the whole operation. Even if your drone falls to the ground, this battery won't crack and burn, saving your drone from devastating damage of fire.
The only flaw of this battery is that it is slightly slower to recharge. However, considering the efficient performance of this battery, it's not a big problem.Overall, we think the Venom 25C 2S is the most reliable LiPo battery, and it is good value for your money.
– Universal plug
– Long life span
– Lightweight, compact hard case
– Good value for money
Gens ace 5000mAh 2S 50C LiPo Battery Pack
When talking about the best LiPo batteries, Gens ace is a name that always comes up. This company made great developments in producing Lipo batteries as the result of 20 years of hard working of 200 professional engineers and technicians. With cutting-edge technologies and premium raw materials, each Gens ace battery has been produced to have the best quality and craftsmanship. Also it gains the highest energy density to get the best performance in rc models of any kind.
If you try to use the Gens ace 2S 50C LiPo battery pack, you will get the top speed, acceleration and power of your rc models, as it digs out the full potential of your models. This battery pack offers super high power and can last very long. Also, the acceleration supported by the 100C max burst rate will leave you gobsmacked. It easily beats the rest of the competitors in our field tests.
The Gens ace 2S 50C LiPo battery pack is also easy to use and store. It uses a Deans plug which is widely used in RC cars. And the case protects the cells from impacting, puncturing and receiving other damage. Additionally, it should be used and stored just like other brand name products, and there is no need to do anything special. Thanks to the unbeatable quality control, you can always enjoy the high performance of this battery pack.
– Superior quality control
– Best craftsmanship and premium raw materials
– Great performance
– Easy to use and store
Team Orion Carbon V-Max 2S Battery
The Orion batteries are the best batteries for racing. They have appeared in competitions of the highest levels, and proved themselves over and over again as the best 2s LiPo battery for racing. In our tests, these batteries showed tons of power that almost all of our drivers blindly ranked the Orion as the fastest on the track. There is no doubt that you can get a super powerful performance if you use it in your car or truck.
The Team Orion is very experienced in producing racing batteries. The newest Carbon Pro V-Max LiPo batteries improves on the classic products made by Team Orion in the 90's. They have higher nominal voltage at 3.8V and can be charged to 4.35V per cell. Also, they have more capacity compared with other batteries of the same size.
You can charge the V-Max LiPo batteries with regular LiPo battery chargers, but there is still difference if you use a charger with a LiPo HV specific charge mode which sets the end voltage at 4.35V per cell. You will get the best performance out of the Team Orion Carbon V-Max 2S Battery after you fully recharge it.
Battery for racing
Higher voltage and capacity
Powerful performance
Need special chargers for its best performance
Turnigy 2200mAh 2S 25C Lipo Pack
Turnigy batteries are well known all over the world because it's a premium battery which everyone can afford. The heavy duty discharge of the batteries allows them to have less resistance and sustain high current load. Thus, they can support drones and RC vehicles and get extremely good performance out of them. Also, each pack of the batteries is equipped with gold plated connectors and JST-XH style balance connectors, and all the cells in the packs are IR matched.
The Turnigy Nano packs have solid performance in our tests. They did not get the best score in each test such as discharge tests and track running, but they are the least expensive products which passed every test. If you are seeking for extreme speed, it may not be the choice; but if you want to have more fun without spending more, it is definitely the best option.
– Premium battery
– Heavy duty discharge
– Solid performance
– Relatively low price
LiPo Onyx 2S battery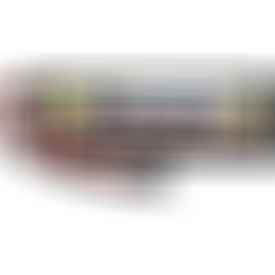 You may not like the Onxy 2S at first sight because of its soft pack. This truly increases the risk of physical damage like accidental cuts or dropping it. But, if we put this objection aside, the performance if the Onyx is quite good. It works great on RC cars, trucks and boats or anything requiring a Deans plug. Also, it has the size as big as a six cell NiMh stick pack, but it has a light weight.
With a standard voltage of 7.4V, this battery performs slightly better than average. Although the capacity may seem like some sort of business trick, it's reasonable considering the price. Relatively speaking, this battery is quite a cost-effective product; that's why we highly recommend it.
– Soft pack
– Light weight
– Deans plug
– Cheap
References
http://www.instructables.com/id/Lithium-Polymer-Etiquette/
https://www.techopedia.com/definition/8093/lithium-polymer-battery-lipo-battery