Dewalt 10 Piece Screwdriver Set
Why do you need the Best Screwdriver Set?
If you are a do-it-yourself kind of person, chances are you also have a bunch of tools around the house. By using the best screwdriver set, you can make your life much easier and have the flexibility to fix anything. In case you don't know, a screwdriver is a tool used to remove and inset screws.
A typical screwdriver has a handle and a shaft made of steel. The two most common types of screwdrivers are slotted and Philips, which are made for different types of screws. Slotted screwdrivers have flat blades while Philips has a cross-hatched shape.  Screwdrivers are usually hand operated by holding the handle and twisting but they can also be operated by hooking it to a drill. It doesn't make much sense to have a few screwdrivers around the house since screws come in many different shapes and sizes.
A screwdriver set is the way to go because usually, the kit includes big screwdrivers all the way down to those tiny ones. You need to be careful when selecting the correct screwdriver for your screws. If you use a screwdriver that does not match the screws, you run the risk of damaging the grooves on the screws. If you fully damage the grooves, you will have a very difficult time removing that screw.
With the best screwdriver set, your life will be made much simpler because you'll have a wide enough selection of screwdrivers so that you can hone in on the perfect fit to any screw. When looking through screwdriver sets it is important to look at the quality and durability of the blade and handle. You want a long-lasting screwdriver set that can take a beating, handle being dropped, and balanced. There is nothing worse than dropping a screwdriver and having it break or become unbalanced. You then have to deal with replacing this one screwdriver which can be quite annoying.  After testing countless numbers of screwdriver sets in our lab, we have come up with a nice list of our favorites. Please see below.
Best Screwdriver Set Reviews
1. Dewalt DWHT62513 10 Piece Screwdriver Set
If you want a simple set of magnetic tip screwdrivers, the 10-piece Dewalt is the best screwdriver set for you. Dewalt is a name you can trust in the tools industry. They make some of the best tools for the serious handyman, including tape measures. They are used by many professionals and is a brand that has excellent quality control. This kit comes with 5 Philips and 5 slotted screwdrivers of varying sizes.
The range is not so wide so there aren't any screwdrivers for XL or XS screws. We really like the magnetic tips, which hold the screws nicely on the way out or in.   The strength is average for a magnetic screwdriver, so nothing mindblowing. We really like the quality and build of the Dewalt screwdrivers. The rubber grip is nice and firm and the shaft is well balanced. Our only complaint is the variety of screwdrivers you are getting, but at this price point and quality, you can't really ask for much more value.
2. Craftsman 9-31794 Slotted Phillips Screwdriver Set, 17 Piece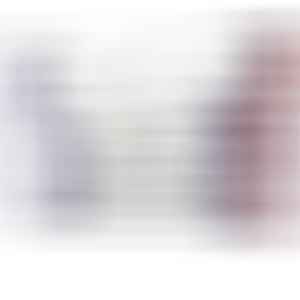 The Craftsman 17 Piece Slotted Philips kit is the best screwdriver set if you want to be able to unscrew most household items. Craftsman is a reputable company in the tools industry and their screwdrivers are definitely worth a look. This set includes 9 slotted screwdrivers and 7 Philips screwdrivers of varying sizes. There's also a portable pocket keychain that has four different-sized slotted pieces so that you can potentially unscrew things wherever you are.
We vouch for the quality of this set. Each screwdriver is made with quality and care and passes through stringent quality control inspections. The grip is good and the variety in size is great for tackling big screws all the way down to the tiny ones. They all seem balanced and pass the drop test with ease. Our only complaint is that there aren't more types of screwdrivers in this set. But you can work with a majority of screws with just slotted and Philips. Also, there aren't many micro screwdrivers in this set for those tiny hard-to-reach screws on things like toys. But hey, at this price and quality, you're getting a lot of bang for your buck.
3. Performance Tool W1721 Screwdriver Set with Pouch, 100-Piece
If you are just looking for shear volume at an extremely affordable price, the Performance Tool 100 Piece Screwdriver Set is the way to go. This is probably one of the cheapest screwdriver sets out there if you consider everything you are getting. Besides 26 standard screwdrivers in slotted, Philips, Torx, and square, you are also getting 50 power bits in slotted, square, hex, poi, slotted, and Philips.
It also comes with a ratcheting bit driver, nut driver, SAE bits, and 8 precision magnetic tip screwdrivers. Basically, you can find everything you'll ever need in terms of tools in this set in you have a home garage. It's the screwdriver set that has it all including all sorts of odd bit tips. However, we would not recommend this set if you are a serious mechanic.  We can't really vouch for the quality of these screwdrivers though. They don't really withstand the test of time and break down easily. If you are looking for a more rugged set of screwdrivers, look somewhere else.
4. Williams 100P-19MD Premium Mixed Screwdriver Set, 19-Piece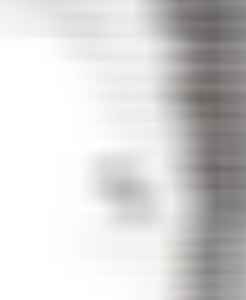 If you are a professional mechanic or are looking to do serious home repairs, the 19 Piece Williams Premium is the best screwdriver set for you. If you have ever heard of Snap-On screwdrivers, then you will know what Williams is about. Snap Ons are the industry standard for high-performance screwdrivers and Williams is a rebranding of this name but made by the same manufacturer Bahco.
If you have ever dug deep with your screwdriver, you will understand the importance of using a premium screwdriver that will last a lifetime. There are situations where you will be using a lot of force to really get out a stuck screw. In these situations, you will need a screwdriver that fits perfectly and then you have to use all of your weight to push down on it. Then you need a wrench to turn the handle of the screwdriver.
Do you think a normal run-of-the-mill screwdriver can handle this amount of pressure over and over again? You need a screwdriver that has flats near the handle for a wrench to fit in. You need a handle with a comfortable grip with thumb stops for added turning power without slipping. If you picture yourself in this situation, you need a Williams.
References: