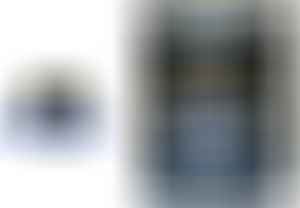 Rust-Oleum Water-Based Polyurethane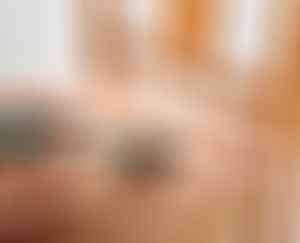 With the best polyurethane, you can protect your wood products from becoming dry, damaged, and lifeless. When you coat wood cabinets and furniture with polyurethane, you will not only protect it from the weather, heat, stains, and scratches, but also you will give it more shine and life. Polyurethane is essentially plastic in liquid form. When it dries out, it forms a thin layer of plastic film that protects your wood and gives it shine.
The best polyurethane can either be water, oil based, or water based oil modified. Water based polyurethane is quite popular because it is not so toxic and does not have a strong scent. Water based polyurethane also dries faster and forms a 100% clear coat over your wood as opposed to a slight tint change found in oil based formulas. However, the problem with water based polyurethanes is that they don't do well in heat and are not that durable.
Best Polyurethane Reviews
Rust-Oleum Varathane Water-Based Polyurethane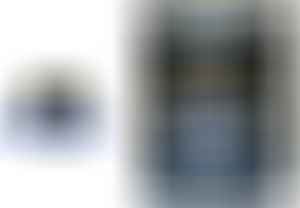 If you are looking for the best polyurethane that is water based, you should look into the Rust Oleum Varathane. Because it is water based, Rust Oleum does not have any odor and is very fast drying. It is ideal to apply this clear finishing to wood furniture, doors, cabinets and trim to protect it from weather, dust, other airborne particles, chipping, scratching, breaking, and staining.
Also, since it is a clear water based finish, it lets the beauty of your wood show through without any sort of color changes. The clean up process is very easy, just like the application process. We recommend using a brush when applying, doing multiple layers of coats, and sanding it all down in between coats. You can recoat only after a few hours, so it is possible to finish multiple coats in one day. We prefer Rust Oleum over oil based polys because it dries fast, sands beautifully and doesn't leave a mess.
Oil based polys generally have huge odors and are a bit unbearable to apply. You can clean residue on your brush and wood surface easily with just water. The only issue is that since it is a thin coating, you may have to apply more than one layer to achieve the desired durability.  Compared to other water based polyurethanes on the market, Rust Oleum outperforms in terms of dry time and durability. If you want a water based poly, Rust Oleum is the best polyurethane for your wood products.
Minwax Water Based Oil Modified Polyurethane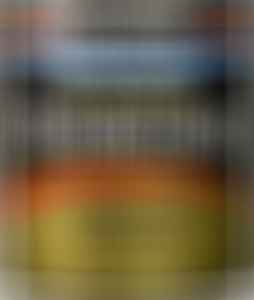 If you are searching for the best polyurethane that has elements of both water and oil based polys, then Minwax Water Based Oil Modified Polyurethane is the way to go. It is a clear protective finish that combines the durability of a traditional oil based poly with the easy application and removal of a water based formula. Because it is water based, it has less odor than most oil based finishes, it dries quickly and you can clean it up quite easily with warm water.  Because it is oil modified, the finish will have some warm coloring.
The Minwax is super fast drying and is perfect for first time do it yourself types. If you want, you can apply a wood stain beforehand to your unfinished wood. Be sure to stir this product before and during use to ensure that the resin does not settle to the bottom of the can. Apply a thin layer with a high quality brush, preferably made of synthetic of foam material. We think this is either a product that you love or hate.
While there are many mixed reviews online, you should know that a combination product will never be greater than the sum of its parts. In other words, while Minwax has attributes of both water and oil based polys, it never really performs as good as a stand-alone water based or stand-alone oil based formula. There are definitely some frustrations with this product. Because it dries quickly, you may find it leaving a lot of brush marks, lines and bubbles. All in all, we think Minwax still provides substantial durability will all the benefits of a water based solution. It is the best polyurethane if you are looking for a blend of both worlds.
Minwax Oil Based Polyurethane Aerosol
Minwax Oil Based Aerosol is the best polyurethane if you are look for long lasting protection for any of your wood surfaces. It can be used on both finished and unfinished wood and is perfect for those who want a hard protective coating. Because it is oil based, it will slightly change the color of your wood to an amber tint. It also has quite a strong odor and is sometimes hard to concentrate when applying because of the harsh odor.
The trade off though is excellent durability and heat resistance. The Minwax oil based poly will outlast any water based poly. Also it works near heat resistant areas like the kitchen, near the furnace, or near a fireplace. You need to make a decision for yourself whether short term pain is worth long term gain. Because it dries much slower than water based polys, it is also harder to apply and could take you a few days to apply multiple layers of coating. In terms of brand, Minwax makes some of the best poly finishes and their oil based product is superb. Although we personally prefer a water based product because it is easy to apply and does not alter the color of wood, if you prefer oil based finishes, this is definitely the right product for you. You can get the Satin, gloss, or semi-gloss finish.
More Info on the Best Polyurethane
Oil-based polyurethanes are more durable that water based products and also handle heat better. Feel free to apply this in the kitchen or near a furnace/fireplace.  They also take longer to dry and give your wood a bit of an amber tint, which some say brings out the richness of the wood as well. The last kind of polyurethane is water based oil modified polyurethane and is a relatively new product. It takes the durability of a oil based polyurethane and combines it with the easy clean-up of a water based polyurethane. It is fast drying, compatible with all types of wood, and can stand up to very rough conditions. After you pick what type of polyurethane you want, you need to select what type of finish you want.
The main three are gloss, semi-gloss, and satin. There is not really a difference in durability, so pick the one that you visually like the most. Just remember that glossier finishes show the underlying imperfections of your wood more. Finally, when you apply the best polyurethane remember that every poly has its preferred application process. Some polys are better when brushed on, others are better when wiped on, and some work better when sprayed on. Brush on works better on flat surfaces because your brush can hold lots of finish and can apply it evenly. Wipe on works well with contoured surfaces and generally give thinner coats than brush ons. Spray on works well with hard to reach surfaces and usually have the thinnest layer of film.
References:
http://www.familyhandyman.com/woodworking/staining-wood/how-to-apply-polyurethane/view-all
http://woodworking.about.com/od/finishing/p/polyurethane.htm