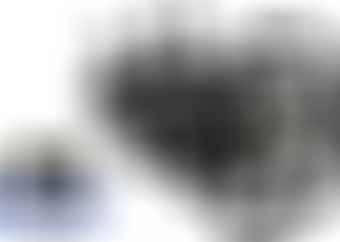 Thrustmaster VG T300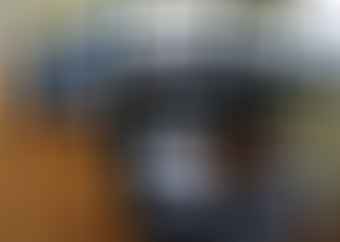 If you are like racing games but want a full experience, chances are you maybe looking for the best PC racing wheel. A racing wheel is basically another controller that can be hooked up to a PC or gaming console and is another way to control it. It is good for people who want a full comprehensive experience, as it feels more natural to turn a wheel than using your thumbs, fingers, or mouse to turn. For those who have crazy gaming setups such as giant wide angle TVs or VR sets, this is an absolute must have.
The best PC racing wheels usually come with a steering wheel along with pedals for gas and breaking. Some of the more advanced ones even come with a clutch pedal and a clutch handle. Not every PC racing wheel is created the same. There are a lot of factors that differentiate one racing wheel from another. You have different degrees of rotation angles, wheel sensitivity, handling, force feedback, compatibility with consoles, type of clutch, pedal type and angle, and the type of brake sensor. As you can see, there is a lot of engineering that goes into these racing wheels to give you the best possible gaming experience. In general, we would buy from a reputable brand and make sure it is future proof and caught up with the latest technology. Please see below for some more details on picking the best PC racing wheel.
Best PC Racing Wheel Reviews
Thrustmaster VG T300 Ferrari Alcantara Edition for PS4, PS3 and PC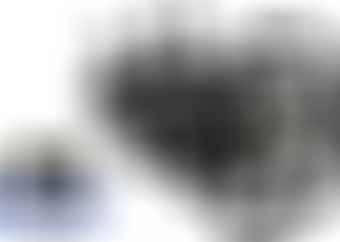 Thrustmaster probably makes the best PC racing wheel on the market right now and the VG T300 Ferrari Alcantara Edition is for those who want to go all out. This is designed for the Playstation console and the PC, although there are definitely ways you can get it to work for the Xbox or Mac with some hacking. First and foremost, the wheel design is a 8:10 scale replica of the Ferrari 599XX EVO, and is even made of the same materials! This is probably why it commands a premium price tag.
The design and feel of the VG T300 is exactly like the real thing. The weight is pretty spot on to the real thing and it uses the same brushed metal center steering plate. The force feedback system is phenomenal and is very responsive. This is really where this racing wheel shines. It uses an advance technology called H.E.A.R.T HallEffect AccuRate to give you a completely precision racing experience. It has a dual belt mechanism that delivers the force feedback. Out of all the racing wheels we have tried, nothing comes even close to the precision and responsiveness of these wheels and force feedback system.
The steering wheels have a maximum rotation of 1080 degrees, meaning you can fully rotate it 3 times around. We also really love the 3 pedal system, which are fully adjustable and feel really authentic with its 100% metal structure. The brake pedal is loaded with a system that gives you progressive resistance when holding it down. Finally, the controls and buttons are laid out in a way that is really convenient to reach with your fingers while keeping your hands on the racing wheel. If you have the funds for this device, please do us a favor and just get it. There is simply no competition to the quality and precision.
Logitech Driving Force G920 Racing Wheel for Xbox and PC

Logitech is another company that makes the best PC racing wheel in the industry and the Driving Force G920 is no exception. It is one of the best racing wheels for the xbox/PC and hits a home run on pretty much all of the categories. The racing wheel itself is high quality and made to replicate the experience you get from an actual steering wheel. The weight and handling of the racing wheel is similar to what you would find in a race car.
The Logitech G920 also has a very realistic force feedback system that simulates the forces and pressure exerted on your steering wheels while driving through bumps on the road and turning. The wheels and pedals are all meant to feel tight and provide progressive resistance, just like how it feels in real life. The steering is quite precise and exceptionally smooth. As for the pedal system, you get three: gas, brake, and clutch. The addition of a clutch pedal is nice to have. The braking feels very realistic with a pressure sensitive brake system.
There is also a stick shift attachment sold separately that you can add to enhance your gaming experience. The game controls are very durable and the d-pad and buttons are on the wheel. There are also semi-auto paddle shifters on the wheel. Overall, the Logitech G920 is a premium racing wheel with exceptional handling and a realistic feedback system. It is pretty much neck in neck with the best Thrustmaster racing wheels in terms of performance. It just comes down to personal preference in the end.
Thrustmaster TMX Racing Wheel for Xbox One and PC
The Thrustmaster TMX for the Xbox and PC is a bit of a downgrade from the VG T300 but is still a very solid racing wheel. We recommend this set as a value version of the top of the line Thrustmaster. Some would view this as an entry level top shelf racing wheel. The wheel max rotation is 900 degrees, so not as much as the VG T300. The response of the wheel and force feedback system is pretty good, but obviously once you try the VG T300 or another high end system, you will get blow away and start nit picking on the flaws on the TMX.
But if you don't really have a reference point, the Thrustmaster TMX is quite nice. The force feedback system on the TMX does a pretty good job simulate realistic road situations. The racing wheel is pretty sturdy and has a bit of resistance to reflect real life scenarios. This racing wheel comes with two pedals that can be adjusted to various heights. The pedals have progressive resistance and perform decently well in terms of braking.  They feel realistic enough, although the quality is definitely not as good as the VG T300. Everything else is also pretty standard: the buttons are all within reach of your hands, there are semi auto paddle shifters, and nothing feels cheap on this racing wheel. Overall, if you are on a budget but still want a high end system, go with the Thrustmaster TMX. If you have a Playstation, there is an equivalent version as well.
Choosing the Best PC Racing Wheel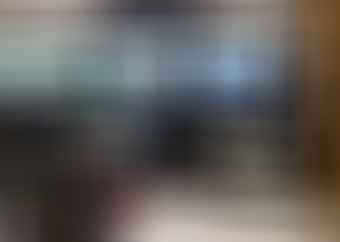 PC racing wheels are not just limited to the PC: they can be attached to your console as well. Having a racing wheel greatly enhances your gaming experience because it really simulates actual driving. These racing wheels have a large range of motion and realistic gas and braking systems such that you can actually feel you are driving. Racing wheels started with a rotary potentiometer where springs were sprung to cause vibrations and force feedback. These days, the technology has shifted to using electric motors to achieve a greater level of force feedback. Please see below for a list of factors you should consider before choosing the best PC racing wheel.
Rotation: The maximum rotation angle is important in contributing to the overall experience of the racing wheel. Most of the more advanced racing wheels have max rotation angles at 900 or 1080 degrees to simulate that of an actual steering wheel. This means you can rotate the racing wheel about 3 full turns. Some of the cheaper models only allow 180 or 270 degree rotations, which means you can't turn the wheel a full turn. For those are want a more accurate replication of a real steering wheel, we would recommend you to get a racing wheel with a high maximum rotation angle. High precision is also an important factor to consider when evaluating a racing wheel. Ideally, you want a racing wheel that has optical reading of at least 10 bit resolution so that there are more values on the wheels steering axis. More values translate into more precision and a smoother turning experience since you are covering more pixels.
Force Feedback: Force feedback is basically the racing wheel's ability to give you realistic sensations of being on the road such as losing traction, braking, going through bumps, and collisions. Some call this a rumble pack and these days the technology is quite impressive.  If you want the best PC racing wheel, make sure it has a state of the art force feedback system that is closely linked to the physics of actually being in the car. The best force feedback systems uses physics to try and simulate the actual force felt while holding the steering wheel on various impacts.
Controls and Functionality: The best PC racing wheel will try to replicate the experience of a real steering wheel as much as possible. Some of the more advanced racing wheels are 1:1 replicas of the real thing in terms of dimension and feel. They also have paddle shifters and buttons ergonomically designed in a way such that they are all readily accessible without having the move your hand much. Some models include brakes and gas pedals while others have the additional clutch pedal. The more expensive racing wheels have built these pedals to mimic the pressure of the real thing. Many of the pedals also allow you to adjust them different angles to best fit your comfort levels.
Some racing wheels even include an additional gear shifting handle as an attachment. In terms of versatility and functionality, you should be looking for racing wheels that are easily recognized by your PC, Mac, or console. These racing wheels should start working right out the box and don't require any advanced networking knowledge.  In terms of actually using the racing wheel, many can't just be used in your lap. You will need to mount it to a stand or a racing seat, which will often be sold separately. Most of the racing wheels are wired although more and more wireless models are starting to pop up.
References