Vivo Dual Monitor Desk Mount Stand
If you like multitasking or gaming, you should definitely invest in the best dual monitors or the best dual monitor arms. Dual monitors are great for when you when to increase productivity or enhance your gaming experience. They are great for making everyday tasks easier by doubling screen real estate. You can do cutting and pasting easier, multi-task much more efficiently, be extremely efficient at picture and video editing as well as music and art creation.
You can stream a movie on one screen while work on another screen. You can even run one operating system on one screen and another operating system on another. The point is, having more screen real estate is a plus in terms of increasing productivity and user experience. Many offices use dual screens for their employees, especially in the finance industry where it is critical for employees to monitor multiple stock prices. Of course, using the best dual monitor stand also has drawbacks. Portability is always a trade-off and having two or more monitors simply takes up more space on your desktop.
Cost is another issue as adding more monitors to your work system simply costs more money. Having two monitors also comes at an expense for your computing power, as it uses more resources, especially in terms of your video card. If you don't have the latest and greatest video card, you may not even be able to use dual monitors. Finally, there is the concept of less is more. Having more things on more monitors can end up being more distracting that good. If you stream a movie on one monitor, you may end up just not working. Not all dual monitor arms are created equal. They can be different from each other based on their general versatility, attachment type, amount of swivel, compatibility with monitors, ease of installation, durability, and value. Please see below for our buying guide where we outline some important features to consider when shopping for the best dual monitor stand.
Best Dual Monitor Stand Reviews
Vivo Dual Monitor Desk Mount Stand
If you want the best dual monitor stand that is our top value buy, the Vivo Dual LED Monitor desk Mount Stand is the one for you. First, let's talk a bit about the versatility. It as adjustable arms that can swivel and rotate 360 degrees and arms that can tilt up to 15 degrees. There is a height adjustment along the center pole as well, but unfortunately, you can't change the height of the monitors individually. Although you can put the monitors in either portrait or landscape mode, you can't really stack the monitors on top of each other.
Nevertheless, in terms of versatility, this dual monitor arm will do the job for most people and offers enough flexibility. In terms of mounting the VIVO , you have to mount it to the desk and there is a clamp with screws that helps you achieve this. Keep in mind that it only mounts to desks up to 4 inches thick. Also, it comes with two different types of mounts, and one of the mounts doesn't even require you to drill a hole. The mount is fairly stable on your desk and can definitely support two monitors with ease. We don't suggest you do pull-ups on the stand, but two monitors up to 27 inches in size and 22 pounds each will do. And as a bonus, the Vivo Dual Monitors Desk Mount also comes with an integrated cable management system to keep all of your power and internet cables organized.
Loctek Gas Spring Dual LCD Arm Desk Monitor Mounts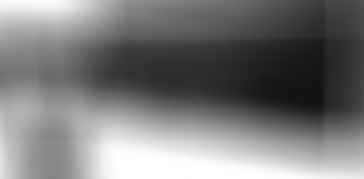 If you want the best dual monitor stand that is a bit more classy than a basic stand but not so expensive that it will break your bank, the Loctek Gas Spring Dual LCD Arm Desk Monitor Mount is the perfect one for you. This dual monitor arm is made of aircraft grade aluminum and looks incredibly sleek and stylish with both arms able to swivel 360 degrees and tilt at -85 to -15 degrees.
These arms are extremely long and allows you to extend out up to 20 inches and up to 15.55 inches up in height. These versatility factors give you a lot of positions to adjust your monitors to get that perfect viewing angle. In terms of compatibility, the Loctek Dual Monitor Stand supports monitors from 10 inches to 27 inches and wights from 3.3 pounds to 11 pounds per arm. Installation is made very easy with the clamp and grommet installation system that is very intuitive. You can mount this to your desk with or without drilling a hole. Overall, this is a very solid dual monitor stand that isn't too pricey. It looks a lot more posh than the basic entry level dual monitor stands.
Halter Dual LCD Adjustable Monitor Stand, Dual Stacking Arm
If you want the best dual monitor stand and are willing to pay top dollar, the Halter Dual Monitor Stand is the way to go. This dual monitor stand is the ultimate stand in terms of versatility. It can hold both LCDs and laptops or tablets and even includes a cool arm mount tray for laptops.  And with its innovative dual stacking arm, you can adjust your two monitors in any position you can imagine, including stacking the monitors on top of each other vertically.
This is one of the only dual monitor arms out there that can do this since the monitor heights can be adjusted individually. You can tilt 45 degrees in either direction and swivel 360 degrees with the center adjustment being 11.5 inches. This means you can place your monitors in any position you wish without restrictions. The Halter Dual Monitor Stand is also extremely durable and can withstand nearly 40 pounds of weight on each arm. In terms of compatibility, it can hold up to 32 inch monitors on each arm. Mounting options include a desk clamp that will clamp up to 3.5 inches in thickness and a grommet base up to 2.7 inches in thickness. There is a concealed wire chamber for those who don't like monitor wires sticking out.
Best Dual Monitor Stand Buying Guide
Shopping for the best dual monitor stand can be a daunting task. In general, you should be looking for monitor stands with lots of versatility, as this means you can place your monitors in any viewing angle possible, and possibly even stack them up on top of each other vertically.
You should look out for how to install and monitor stand and whether you want to wall mount or desk mount your stand. Finally, look for monitor stands made with durable materials and those that can fit the monitors you want to install.
Versatility: The versatility of the dual monitor arm is one of the most important features. Ideally, you want a dual monitor stand that can rotate to portrait orientation, put the screen perfectly together, spread them apart to have maximum distance in space between screens, and independent viewing angles for both monitor. You must also consider the amount of height adjustment offered. Most dual monitor stands will let you adjust the height of the stand up and down a few inches to make it more comfortable for you to view.
Also the monitors should be able to freely swivel both up and down and left and right, so that you can create the perfect viewing angle. There should be some kind of feature to lock the monitor in place after the adjustments. This also directly affects your neck and back as you need to have the most comfortable viewing position in order to get the most productivity out of your day.
Attachment Type: Dual monitor arms can also differ from one another based on the type of attachment offered. Most dual monitor stands will attach to your table or desk by screws and some kind of disk mounted below the desk. You need to be able to drill holes into your desk or have holes preinstalled with your desk space. Sometimes you can wall mount the dual monitors, which is great for those who like to stand at work.
Compatibility: Please keep in mind that not all dual monitor stands will fit your monitor. We highly recommend you check the size of the monitors you want to fit onto the monitor stand. Not every monitor stand is built to fit every monitor size. This is especially true if you are using oversized monitors or extra small monitors. Also, it is wise to mount monitors of the same model of the same brand side by side. You run into compatibility issues if you try to attach dual monitors that are different sizes. Besides, it also looks pretty ugly.
Ease of Installation: Ideally, you want the best dual monitor stand to mount and install quite easily. You shouldn't have to bust out too many tools or even have to go out there and buy new power tools just so you can mount a dual monitor arm. Additionally, after you install the dual monitor stand, you should be able to mount the monitors with ease. Please avoid any monitor stand that makes it very hard for you to mount and unmount the monitors.
Durability: The durability of a dual monitor arm is paramount to the longevity of your monitors. You want to avoid the situation where your monitor stand breaks and sends your monitors crashing down.  Of course this also has to do with how well you mounted the monitors or how tight of a installation you did on the stand itself. However, absent of any mistake you could have made, you want to ensure that the dual monitor stand is strong enough to hold two monitors for extended periods of time.
References
https://en.wikipedia.org/wiki/Monitor_mount