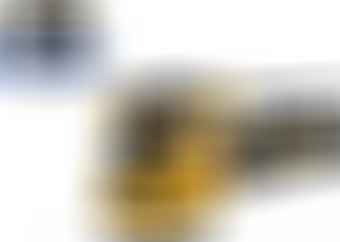 DEWALT DWE6423K Variable Speed Random Orbit Sander
If you are a professional woodworker or a carpenter,
chances are you are looking for the best orbital sander. Orbital sanders are very useful tools to even out the surface of a piece of furniture or any piece of wood for that matter. If you want to make some finishing touches to newly built furniture or make some changes to old furniture, using an orbital sander is the way to go.
They are also called random orbital sanders because of the random pattern that is used to produce the spinning of the sanding disk to make it move in an ellipse. This way, the tool does not leave swirl marks, is not sensitive to wood grain direction, and never travels the same path twice. There are also many different types of electric sanders and orbital sanders are only one of many types.
You also have detail sanders, belt sanders, bench sanders, disc sanders, and floor sanders. The difference in them is based on the different types of motions used. Orbital sanders move in small circle, belt sanders sand in one direction, and rotary sanders involve the entire sanding disc spinning around and the outer edge moving faster than the center.  The orbital sander is probably the most forgiving out of all the power sanders as it is lightweight, easy to control, and pretty hard to damage the surface you are sanding. When looking into the best orbital sander for your needs, you should consider the following features: paper change, variable speed, dust sealed switch, portability, pad brakes, and overall built quality.
Best Orbital Sander Reviews
DEWALT DWE6423K Variable Speed Random Orbit Sander, 5″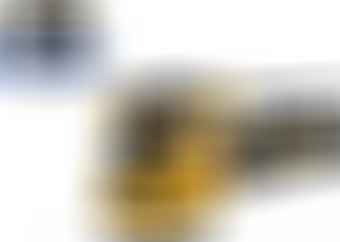 Dewalt makes excellent power tools and their orbital sander is state of the art. It is one of the best orbital sanders you can get if you want a 5 inch sander. It has a 3 amp motor that spins at variable speeds of 8,000 to 12,0000 OPM, which is a very nice range for an orbital sander of this size. It has a dust sealed switch to prevent sawdust from getting inside. The entire tool is built rock solid and ergonomics. It has great handles to enhance your grip of the sander and to reduce the amount of vibrations.
The Dewalt Orbital Sander also has a shorter height in order to minimize the distance between you and your work. You can fit this device to dust collectors with a one handed locking system. The dust collection system is unbelievable and probably one of the best out there. This sander uses a hook and loop sanding disks which can be attached and release very easily. It uses Velcro 8 hole discs and sheet loading and changing is very simple. In terms of portability, this sander is pretty lightweight coming in at around 4 pounds. It comes with a dust bag and carrying case as well. Also, since it is corded, you need to connect it to a power source. But don't worry, the cord is long enough to reach most power outlets in your home. Overall, this is a great orbital sander with lots of power, variable speeds, great control and durability, and all at a very affordable cost.
Black & Decker BDERO100 Random Orbit Sander, 5-Inch
The Black & Decker BDER0100 is the best orbital sander if you are on a budget and need a device that is reliable and gets the job done. In terms of value, you can't get better than this orbital sander by black and decker. What do you get with this economic orbital sander? You get a 2 amp single speed motor that runs around 12,000 RPM. Sorry guys, there's no variable speed here. You also get a durable build and nice grip to hold it steady when working.
It comes with some standard features such as a hook and loop system for quick sandpaper chances and a dust sealed switch to prevent dust from getting inside the machine. We like the Black & Decker BDER0100 is nice and compact, as it weighs in only at around 3 pounds. You can keep it very stable and you can even operate it with one hand. Please keep in mind that this is corded and the cord is about 6.5 feet long. For a little device with a small motor, this thing can deliver some serious power. We highly recommend it for those who occasionally need an orbital sander. For professionals who need to use a sander often, we would probably look for something with more power and variable speed.
Makita BO5041K 5-Inch Random Orbit Sander Kit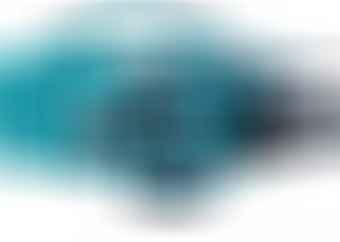 Makita is another well known player in the tools space and the B05041K 5 inch orbital sander is one of their flagship products. It has a 3 AMP motor that delivers some serious variable power at 4,000-12,000 OPM. With this variable speed, you can definitely match the orbital speed with the application you are working on. We like how it can go as low as 4,000 OPM, which is quite a low speed that many sanders simply don't have the capability to go down to.
This comes in handy with those projects that require some precision. The grip is quite nice and sturdy and the handle is very comfort and gives you a firm hold of the entire machine. The front handle is adjustable so that you can reach corners and small areas. There are pad brakes installed to decrease gouging and swirl marks as well as to increase performance. Sawdust is extracted through the 8 holes underneath the pad and dumped into a dust bag. The Makita B05041K is quite efficient at this and leaves very little dirt and debris on the table. You also get increased productivity with this device as you have oversized ball bearings that extend the life of the sander. And all of this comes in at a mere 3 pounds! Overall, this is a great professional orbital sander for those who want variable speed and a well-built device for serious sanding projects.
Choosing the Best Orbital Sander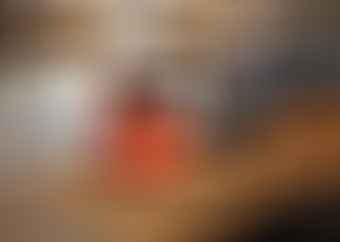 Not all orbital sanders are created the same. Some are obviously better than others, but it all comes down to cost as well. In general, you get what you pay for in the world of power tools so there is a reason one orbital sander is more expensive than another. We would pay close attention to the brand name of orbital sanders, because in this business reputation matters.
We would only trust products made from popular companies, because they have excellent customer support and great quality control. If you do buy an off-brand, make sure they have a good return policy: otherwise you run the risk of getting a faulty batch. When looking around for the best orbital sander, you should generally consider the following factors detailed below.
Variable Speed: In general, you should look for orbital sanders that support variable speed. For some jobs you will find a slower speed works better to product a smooth, silky finish and for others you will need the extra power and extra speed. Ideally, you should have three or more speed adjustments so you can fine tune the speed to the exact project you need. Remember, speed and control and inversely correlated and so for those you enjoy having a certain amount of control, you should opt for a variable speed orbital sander.
Dust Sealed Switch: There can be a lot of sawdust produced when you are sanding and this can really mess up your orbital sander if it gets into your tool. You should definitely look for orbital sanders with a switch that is dust sealed so that it prevents sawdust from getting into your sander and hindering its performance. It is important to keep your orbital sander durable as it will last for a long time and be god value for your money.
Portability: The weight of your orbital sander has a lot to do with its portability. Generally speaking, you want to use a lightweight sander for your jobs simply because they are more portable and more stable. You will have more control with a lighter orbital sander. Also, many orbital sanders have some kind of carrying case that makes it easy to carry from one area to another.
You should also look into whether you want a corded or cordless orbital sander. With a cordless orbital sander, you will have a lot more portability, but you definitely sacrifice a bit of power and performance.  Also, many cordless orbital sanders do not run for that long. You would be lucky to get it to run continuously for more than one hour. If you know you will be working with your orbital sander a lot in one area or have a work bench, it is better to get a corded orbital sander.
Sandpaper Change: If you want the best orbital sander, one of the features you should look out for is an easy method of changing the sandpaper. You should look into orbital sanders with the hook and loop method to change sandpaper, so that it is seamless and installs correctly every time. You should also make sure that the sandpaper is properly placed; most orbital sanders has some way of ensuring it is correctly installed.
Pad brakes: You want to purchase an orbital sander equipped with pad brakes to prevent gouging. You get gouging when your orbital sander skates on the surface periodically or upon start up. Most of the best orbital sanders will have built in pad brakes but you should always check with the manufacture for these before you buy.
References
https://en.wikipedia.org/wiki/Random_orbital_sander