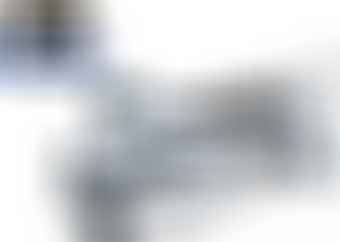 Powerzone 380044 3 Ton Aluminum and Steel Garage Jack
If you need to lift your car, chances are you are looking for the best floor jack. Floor jacks are also known as trolley jacks, car jacks, garage jacks, or hydraulic jacks. They simply apply mechanical advantage to lift vehicles or other heavy loads off of the ground. You can have a mechanical jack that uses a screw thread for lifting or a hydraulic jack, which uses hydraulic power to lift.
Most auto shops use hydraulic jacks because they are not very portable and bolted to the ground. Hydraulic jacks are also obviously more powerful than mechanical jacks like floor jacks. The best floor jack is something that is rather portable and can be carried in a vehicle so that you can jack up your vehicle for repairs on the spot.
Ideally you want a lift jack to have a wide lift range and be extremely durable. There are also stringent guidelines and standards these car jacks need to pass to qualify them to be used in commercial settings. You should also keep a look out for how much weight a floor jack can handle as well as the material it is made of. A car jack made from good quality steel will last you much longer. Picking out the best floor jack is not easy as there are many models to choose from. We have detailed below some tips for helping you pick one as well as our top recommendations.
Best Floor Jack Reviews
Powerzone 380044- 3 Ton Aluminum and Steel Garage Jack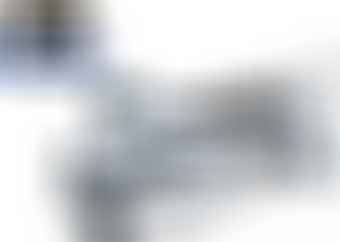 The Powerzone 380044 is an extremely lightweight and portable mechanical jack that is made of aluminum and steel. The frame is lightweight aluminum and the lift arm is made of heavy duty steel and is very durable.  For its size, lifting capacity, and weight, this is the best floor jack we have seen on the market. It can handle 3 tons of weight or 6000 pounds, which is enough to safely handle almost any car or truck.
It has a lift range of 4 inches to 18-1/4 inches, which we find fits most standard cars. The top end of the lift range is quite high which is always a plus, but the bottom end may not be low enough to clear some vehicles. The lift speed is quite fast and it takes only 3 or 4 cranks of the lever to get the car fully jacked up. The handle turns clockwise to open the value and lower it. The lowering process is control by rotating the handle and is quite smooth and seamless.
The Powerzone also has a very long handle, so you can generate lots of torque to lift up your car. It also has nice sturdy wheels to easily position the floor jack whenever you want. Overall, this car jack has a great build quality and lifting up cars is totally effortless. It is very durable and can definitely be stored in your car for roadside assistance.
Torin TA92006 Hydraulic Air Jack – 20 Ton
If you want to lift heavy loads, you need to get a hydraulic car jack. The Torin TA92006 Air Jack is the best floor jack you can get if you want a hydraulic system. Hydraulic jacks work by using pressurized air to lift your vehicle. This jack can lift up to 20 Tons or 40,000 pounds, which is nearly 7x the amount that a leading mechanical jack can lift. But for all intents and purposes, you probably don't ever need to lift that much weight.
The Torin Air Jack is designed to be used manually via a mechanical lever or pneumatically, by hooking it up to an air supply. This air jack is designed for heavy duty use and has hardened alloy plated ram to increase durability. It also has integrated filters to seal the hydraulic unit and prevent leakage. The lift range is around 10 inches to 20 inches, so for those cars who have a very low clearance, you need to get a mechanical jack. Hydraulic jacks are all designed to have a high clearance and there is no way around this.
However you gain at the top end because this thing can lift up to 20 inches! We recommend hooking it up to an air supply and using it pneumatically for heavy loads as it is much more stable and less strenuous. The max air pressure is 175 psi and you can use a wide range of pressure to operate it. There is also a small pneumatic tank for emergencies in case there is an air leak and you are trapped underneath your vehicle. All in all, this is great for your garage for heavy loads but we wouldn't really take it on the road.
Arcan ALJ3T Aluminum Floor Jack – 3 Ton Capacity
The Arcan ALI3T is the best floor jack if you are looking for portability. It comes in at only 56 pounds and can lift up to 3 tons (6000 pounds) of weight, which is more than enough for most cars. The lifting range is a crazy 3.6 inches to 19.4 inches, making it one of the widest ranges of mechanical floor jacks out there. This thing has a low clearance and can get underneath most cars. This car jack is mounted on some nice swivel caster wheels that are very durable and hold their position when working.
The entire unit is one solid piece of aluminum with thick side frames and dust shields to prevent anything from getting inside the system. The pump piston is very easy to operate and is nice and long. It has a great grip on the handle and pumps up the entire system in a few strokes. The handle breaks apart into two pieces and can easily be stored in your trunk. This floor jack also complies with ASME PALD Standards so you know that it has been independently tested and approved for quality. We really like the Arcan ALI3T floor jack for its lift range and portability; however, the price is a bit alarming and not exactly a great value proposition.
Choosing the Best Floor Jack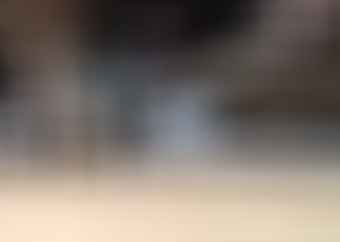 Most of the time, you will be using a mechanical jack which is more often than not a portable device that fits in your car. You can take it out whenever you want for immediately roadside assistance. There are some other mechanical jacks that are a bit bigger and are suited for more stationary work in your garage. If you are going to use a floor jack in your garage, you can either get a mechanical or hydraulic jack. Mechanical jacks only use physical means to raise or lower a load such as your car wheels.
The most common is a screw jack that is operator by a lever and crank. They require quite a lot of force and manpower to raise them all the way. Some screw jacks require you to turn the screw 30-40 times to jack up your vehicle. Some even have a small base which makes them rather unstable when supporting a large load. The trade-off is that it is purely mechanical and there is no electricity involved. Then you have hydraulic jacks, which operate by fluids creating pressure in a closed system. They are much more powerful than mechanical jacks, but they also have a huge drawback, which is they require electricity or air to operate, so you must plug them in or run them through a air supply.
This makes them not very portable and also losing power is disastrous as your entire car would come crashing down and potentially kill someone. You should definitely exercise extra caution when using a hydraulic jack. There are a lot of other factors to consider before buying the best floor jack. Please see below for some guidelines.
Construction Material: Ideally, you should be buying floor jacks that are made of steel or aluminum. Aluminum is a lighter material and is suited for car jacks that are portable and can be transported in your car. If you are just using your floor jack around the garage, get something heavier and more stable.
Lift Range: Most floor jacks will state their minimum height and maximum range of lifting. If your lifting points are higher because you have larger tires or mud tires, you should get a floor jack with a wide lifting range. Normally 15 inches or so above the ground is a nice height for a mechanical jack. There are some floor jacks that are designed to be rolled underneath your vehicle and to get into short spaces. These floor jacks have a low profile and are great for cars that have a very low base.
Lift Speed: While lifting range is quite important, so is lifting speed. The standard mechanical screw jack takes about 10 strokes to get the jack to maximum height. Ideally, you should be looking for floor jacks with dual lifting pistons or some kind of quick lift system. It won't really affect your job too much but it is a bit or an inconvenience when it takes a long time to lift your car.
Lift Capacity: You should definitely look at how much weight your lift can safely handle before buying a car jack. And even before you do this, be sure to check the total weight of your car by adding a few more pounds to the registered stock weight. You should pick the best floor jack that gives you more than healthy margin of safety in terms of lifting capacity. Keep in mind that hydraulic jacks will definitely be able to lift more weight than mechanical jacks. But these hydraulic jacks are not exactly something you can just stuff in the back of a car and call it a day.
References
https://en.wikipedia.org/wiki/Jack_(device)