1. Crock-Pot Slow Cooker
Why do you need the Best Crock Pot?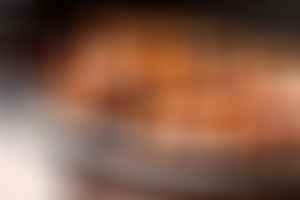 If you enjoy making soups, stews, pot roasts, and other broiled meals, chances are you are looking for the best crock pot or the best slow cooker. Crock pots are actually a trademark name by the company that made it famous, but they are formally known as slow cookers. A crock pot is basically a cooking pot used to simmer something for a long time at a low temperature.
It is the ultimate hands-off device that allows you just throw everything in the cooker, press a button, walk away, and then come back a few hours later to a wonderful meal. The most famous example of a special kind of crock pot is a rice cooker. The basic concept behind a slow cooker or a crock pot is trapping moist heat in a container for a long time. It is like putting your food in a steam room for hours. Eventually, it will slowly warm up.
Best Crock Pot | Best Slow Cooker Reviews
1. Crock-Pot 6-Quart Programmable Cook and Carry Oval Slow Cooker
If you are going to get the best crock pot or the best slow cooker, you might as well go with the original! The Crock-Pot 6-quart programmable cook-and-carry is one of the most popular items to have around in the kitchen. If you want an easy way to cook delicious meals, you need one of these. The 6-quart slow cooker is the perfect size for anywhere from one to seven people, so great for bachelors all the way up to whole families.
This slow cooker only has two temperature settings: low and high. We are a fan of minimal designs and really think two temperature settings are all you need. In fact, if you are going to be slow-roasting something for hours, one temperature setting is enough. Cooking with the Crock-Pot is really easy. Just throw in all of your food, chose one of the temperature settings, and the cooking time from 30 minutes to all the way up to 20 hours. After the timer is up, the Crock-Pot will automatically shift to a warm setting, which won't cook your food anymore but will keep your food warm. We like the overall design and quality of the Crock-Pot. It has a nice firm easy locking lid, which keeps your contents inside even if you tilt it over accidentally.
The slow cooker is really convenient and lightweight for its size. It has sturdy handles on the side for carrying and is small enough to be portable. This means you can cook a meal at home and then bring the entire pot over to your friend's house. The entire pot is dishwasher safe and food does not cling onto the bottom as easily, which is a huge plus. The Crock-Pot is quite durable and can take a beating. We dropped it a few times and it still functions normally. It is tough to say this with some other brands.
2. Hamilton Beach Stay or Go 6-Quart Portable Slow Cooker
If you want the best crock pot that is an almost perfect imitation of the original, Hamilton Beach's Stay or Go 6 Quart is your answer. Hamilton Beach redesigned the Crock-Pot in a way that made it accessible to a broader audience, mostly by lowering the price. But with a cheaper product, you also lose features. This is a manual slow cooker, so you don't get a nice fancy timer and you certainly don't get an auto adjustment to a warm setting when your food is done cooking.
You have to do all of that manually, which some people don't mind. At a lower price point than the original Crock-Pot with an automatic timer, the Hamilton does put up a great fight. It is the same size and has pretty much the same design and durability. They are both portable, lightweight, dishwasher friendly, and have minimal amounts of food to suck to the bottom. They both have nice sturdy lids that seal airtight and high, low, and warm setting controls.
The Hamilton Beach has two steam holes at the top to prevent pressure from building up, so no more cracked lids or spilled food. If we had to go with the Hamilton Beach Stay or Go or Original Crock-Pot, we really think it is a toss-up. It all depends on whether you want to pay a bit extra for the timer feature or not. But regardless of what you chose, both brands are excellent, have great quality control, and will slow-roast that stew to perfection.
3. Cuisinart PSC-650 Stainless Steel 6.5-Quart Programmable Slow Cooker
Ok, so Crock-Pot and Hamilton Beach are battling it out for the top position. We figured we'd throw in a curveball and introduce a wildcard: the Cuisinart Stainless Steel 6.5 Quart Programmable Slow Cooker. What makes this the best crock pot or best slow cooker is simple: it looks better.
Sure it is a bit more expensive than the Crock-Pot or Hamilton Beach, but you are getting a stainless steel gadget to match with your other cool objects in the kitchen such as your Subzero Fridge. Ok, maybe we are exaggerating a bit, but in all honestly, the Cuisinart slow cooker does look much more sleek than the competition. In terms of functionality, it is a step above the classic timer crock pots, mostly in that it has 4 temperature settings: high, low, warm, and simmer.
Simmer is a new temperature setting that is not really found on most slow cookers and is great for making soups. The timer goes up and down in 30-minute increments all the way up to 24 hours. The only thing we wished it had was the ability to program a start time as well as a cook time. It has side handles and a lid that can be shut tight. It also has a retractable cord that goes into the base when you are done with it. We found everything to work great with this slow cooker. Everything is about as durable as it looks. We suppose this is the quality you should expect from a premium product. Look for this product if you want to try something other than the original Crock-Pot or Hamilton Beach.
More Info on the Best Crock Pot
Whether you have the best crock pot or just an average slow cooker, the basic design and concept are still the same. They are all made of three components: the base, a vessel, and a lid. The base is the outside element that contains the heating element as well as the control panel where you get to change temperature settings and power it on and off. Between the base and the liner are the heating element and electrical workings, which you can't see. This liner is what transfers heat to the cooking vessel. This vessel is the pot where you put your food and is usually round or oval-shaped. It is generally made of ceramic or porcelain.
These materials provide a nonstick cooking surface and conduct heat poorly, so they are designed to be cooked over low heat and over a long period of time. They also help keep the heat more stable, constant, and evenly distributed. Finally, you have the lid, which is usually made of glass, because it allows your food to be seen. The purpose of the lid is to keep pressure on your food and to allow the inside to maintain a certain temperature. It is like the door to your sauna. Some lids have steam vent holes that allow steam to escape when the pressure is too high. Of course, the wattage is adjusted so that you don't lose heat when this happens. All crock pots and slow cookers work the same way. The base is heated and the heat transfers from the lining to the pot itself, first at the bottom and then up and along the sides. The heat is kept incubated in the pot system with the lid on and held at a constant temperature. Your food is slowly cooked.
By using the best crock pot or the best slow cooker, you can make anything from soups and stews to bread and desserts. They are great for untrained chefs as you just throw everything inside and press a button. Crock pots are especially great for cheaper cuts of meat because they are designed to be slow-roasted and will soften the meat over time. It is also basically impossible to burn food while slow cooking, so you can even forget about your food for an entire day. Also, you will have fewer dishes to wash since you are cooking everything in one pot. Some of the disadvantages of using a crock pot are that vitamins and nutrients may be lost when you slow-roast food for a long time. You may also lose a significant amount of heat if you open and close the lid a lot.
Not every crock pot and slow cooker is made the same. You can distinguish the best crock pot from the worst ones by looking at the following features: brand, construction, heat settings, and additional features. Buying a reliable brand-name crock pot is paramount because you know it will last a long time and be made of quality materials. Crock-Pot branded slow cookers are an obvious choice here but other brands such as Hamilton Beach and Cuisinart should also be considered. In terms of construction, normally the pots are made of high-quality porcelain, ceramic, or stone. They come in various shapes and sizes, although most are oval or round.
Figure out how much cooking you will be doing in the slow cooker first before picking the right-sized pot.  For heat settings, most slow cookers and crock pots just have two or three settings to make things less complicated. They are usually low and high or low, high, and extremely low warming options. Finally, when looking around for the best crock pot or best slow cooker, look for models that have cool features like an auto on-off timer to let you set a particular cook time and walk away.
References:
https://en.wikipedia.org/wiki/Slow_cooker
https://extension.umn.edu/preserving-and-preparing/slow-cookers