Cerasonic Sanding Block Kit
The Cerasonic Sanding Block Kit is the best sanding block for auto body, motorcycles, dry walls, and pretty much anything around the house. This kit comes with a superb sanding block and 42 pieces of sandpaper of varying grits.
MORE INFO
If you are a do it yourself kind of person, chances are you have come across sanding rough surfaces in your life. For smooth uniform sanding, you need to use the best sanding block. A sanding block is basically a block made of wood, plastic, rubber, or sponge that holds sand paper in place on one side or both. These sanding blocks are very useful in prevents waves from forming with plain sandpaper. With a sanding block, you won't develop bare spots or tears. They also tend to last much longer than just plain sandpaper.
Sanding blocks are most often used in a commercial setting with construction works or do it yourself homeowners. They are great for sanding down auto bodies, dry wall, motorcycles, calluses, and all sorts of surfaces. With a proper sanding block, you can apply more force and create a better sanding job. More importantly, the sand job is more uniform.
The best sanding blocks come in all sorts of shapes and sizes. Some sanding blocks are flexible and can bend into small crevices. Sanding sponges are usually the more flexible and can be both wet and dry. These sponges can absorb water and can be rinsed off to carry away residue and can be reused.
Sanding blocks also vary in terms of grit and roughness. If your sanding blocks has sandpaper on both sides, it can have dual grit. This means it can have medium grit on one side and fine grit on another.
What is the Best Sanding Block?
Cerasonic Sanding Block Kit
The Cerasonic Sanding Block Kit is the best hand sanding block that includes all sorts of sandpaper grits. This kit has a heavy duty rubber sanding block as well as 42 pieces of sandpaper. These sandpapers range from 120 grit all the way up to 3000 grit. There are 14 different grit levels and 3 pieces of sandpaper per grit level. So basically, it has all of the possibly combinations of sandpaper you will possibly need to get any job done. The sandpaper is made of silicone carbide and electro coated. It is also suitable for wet and dry use.
The sanding block is built nice and heavy. It holds up well in wet and dry situations. The block itself is quite flexible because it is made of rubber. So it securely holds the paper yet has some bend to it. This also allows you to reach some areas that are hard to reach. The Cerasonic sanding block can be used in many applications including autos, wood and metal finishings, dry walls, and motorcycles.
We think the sanding block has some nice grip to it and fits nicely in your hands. It is easy to use and produces very uniform sand jobs. It is also great to have a wide selection of sand papers to choose from in this kit.
Dura-Block AF44A 6-Piece Sanding Block Set
The Dura Block Sanding Block Set is the best sanding block for auto body work. This block set comes in 6 pieces that includes 3 long sanding blocks and 3 shorter and smaller ones. The long ones are about 12 inches long and the shorter ones are about 6 inches long.
Unfortunately, they are not very bendable, unlike sanding sponges. However, you can sort of flex them out and hold them in a sort of curve like stage. But in general, they are pretty rigid but good enough for most jobs. This is perfectly ok with the contours of auto or moto bodies or boats.
In terms of auto body repairs, these sanding blocks are an industry leader. There are many sanding products on the market, but in the auto repair industry, these are the most popular. They are great for sanding down auto bodies and adapting to the contours of automobiles. With 6 different sized pieces in the set, you can easily find a sand block that will get the job done. The longer ones help you get into cracks and crevices better and the shorter fatter ones are great for uniform sanding.
Big Horn 19520 Sand-Devil
The Big Horn 19520 Sand Devil is the best sanding block for dry walls and everything around your house. This sanding block is perfect for homeowners and people who like to do it yourself. This is an essential tool to have in anybody's tool box. It is a very popular sander amongst construction workers and handymen.
The Big Horn Sand Devil is made of a tough injection molded thermoplastic. This allows you to easily change to standard 3 x 21 inch abrasive belts. The Sand Devil has a great multi surface design and comes with a 80 grit sanding belt. It is great for accessing flat, curved, and angled surfaces. The Sand Devil is particularly great at reaching corners and hard to reach edges.
The Big Horn has great geometry for various sanding applications. It is particularly great at sanding down dry wall, wood and other things around your house. We think a big selling point is that it is very easy to change out the sandpaper and adjusting belts. It takes just a few seconds to change out, which save you a lot of time. The bottom is perfectly flat and stays put.
Preppin Weapon Sanding Block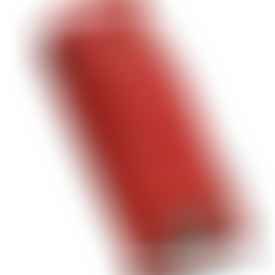 The Preppin Weapon is the best sanding block for motorcycles to calluses. It can pretty much work for anything and is designed by professionals. We prefer to use it on auto and motorcycle bodies as it sort of fits on contoured shapes well. The Preppin Weapon is made of high impact ABS plastic and has great heft. It also has a cool stainless steel clipping mechanism that is fast and easy to use. This allows you to change sandpaper out often.
We like the this hand sanding block requires very little sandpaper to operate. You can load up multiple sheets at once and it won't rust. It works for both wet and dry sanding. Keep in mind for wet sanding, all you need to do is to spray the surface wet a bit. There is no need to drown it. You can also just dump it in a bucket of water and watch the residue float away.
This sanding block has a very comfortable grip that is designed to reduce fatigue if you work a lot. We also like the way to clamps down your sandpaper, holding it in firmly with ripping. The Preppin' Weapon comes in a few different colors so you are distinguish sanding blocks of different grit. It works with 1/4 sheet sandpaper or 2.75 inch wide file paper.
3M Sanding Sponge, Fine/Medium
If you are looking for the best sanding sponge, 3M makes some of the most popular ones in the industry. Keep in mind these are sanding sponges and not sanding blocks. The difference is the material is not hard but instead sponge like. It is kind of like a sponge that you use to wash dishes with, but the surface is just much more coarse.
The best part about the 3M Sanding Sponge is that you can rinse and reuse it. It has fine medium grit which is pretty suitable for most situations. This means there are two sides with different grit levels on each side. It can be used to sand down all sorts of materials such as paint, wood, metals, plastic, and drywall. 3M also sells sanding sponges with different grit level combinations.
We find the 3M sanding sponge really easy to hold and use. It works much better than normal sandpaper and arguably better than some sanding blocks. This is because it is bendable and compact-able, so it really can get into certain cracks and wedges that plastic sanding blocks just reach. However, the trade off is you give away from sanding power as you are not able to apply so much force
References
https://en.wikipedia.org/wiki/Sanding_block
https://www.hunker.com/13403100/how-to-load-and-use-a-sanding-block