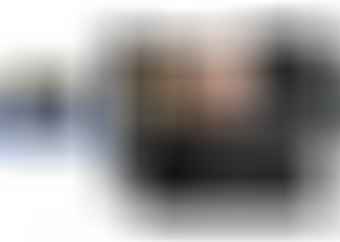 Aesthetica Cosmetics Cream Contour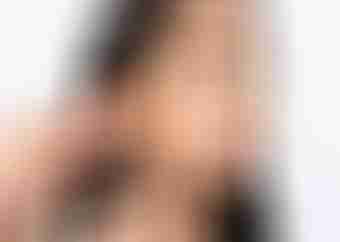 If you are on a budget but find yourself using makeup a lot, you should be looking for the best drugstore contour. In the world of makeup, contouring is an absolute must and really takes your looks and makeup to the next level. Contouring makeup is simply makeup that highlights certain areas of your face and brings them out, creating a slimmer facial features and a more 3D look. Think of contouring exactly like contour lines on a map.
By drawing contouring lines over your face, you create a gradient of color that gradually fades away. Most people use contour lines to make their features pop out more, such as a creating the illusion of a strong jawline, higher cheek bones, and a slimmer nose. Think of contouring makeup like a chisel for a sculptor. You can chisel away at your face, giving off the illusion that it is slimmer with sharper features. With the best drugstore contour, you create the famous duck face, fish gape, v shape jawline, and a more narrow nose all while on a budget.
We are a believer that makeup is more about the skill of the artist rather than the tools. Sure, having the right contouring makeup is important as well but that relies on the skill of the makeup artist to be able to pick the right colors. What we are saying is don't believe in crazy expensive makeup and brand. Drugstore contouring make up work just fine, as long as you know what you are doing. Please see our buyer's guide below for more information.
Best Drugstore Contour Reviews
Aesthetica Cosmetics Cream Contour and Highlighting Makeup Kit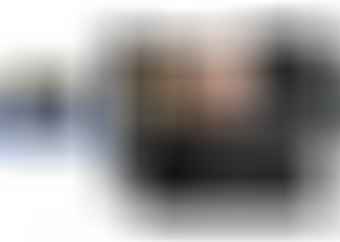 Aesthetica Cosmetics Cream Contour is the best drugstore contour if you want a full kit for contouring your face. This kit is great for amateur makeup artists to professionals. It includes a step by step instruction manual on how to contour, with diagrams and contour maps. Everything you need for contouring is in this kit, which can be taken with you on the road.
There are 3 foundation creams for shading and three illuminating creams for highlighting in this kit. These creams are highly pigments which gives strong colors that last long. They are also made from vegan, animal cruelty free sources and hypoallergenic. With all six contour and highlighting shades, you can also create custom colors for your particular skin tone by mixing them.
We are confident that you can find a color that fits you in this kit. With this kit, you can make your features pop out more and make your face look more defined and slimmer. To apply, use a brush to lightly draw the contour lines. We recommend that you use a makeup sponge to lightly tap the contour lines to blend them into your face. Overall, we like the colors in the kit and they don't flake off when applied. The colors are strong and quite durable, and the instructions are very clear. The Aesthetica Cosmetics set is great for your go to contouring kit.
NYX Highlight & Contour Pro Palette HCPP01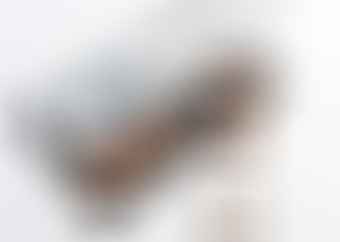 The NYX Contour Pro Palette is the best drugstore contour for those who want professional quality makeup at drugstore prices. NYX cosmetics does an excellent job bringing high quality makeup to the average consumer. In terms of value, you can't beat the price to performance ratio of the NYX contour palette. This kit comes with 8 shades that can be easily blended to give you the perfect color for contour lines. You can pretty much find a great color for all light to dark skin tones.
The makeup is extremely pigmented and for those who have used makeup for a long time, you know what we mean. The colors are bold, dense, and stick on your face for longer with or without a primer or foundation. The NYX Palette is also good for sensitive skin and is generally non-reactive and doesn't cause irritation. Most people we have talked to are very satisfied with this kit and wouldn't try anything else. To get similar quality, you need to go into Sephora and pay 3-5x more for essentially the same thing but in a better packaging. With this kind of quality and price point, it is very hard to beat this value.
e.l.f. Cream Contour Palette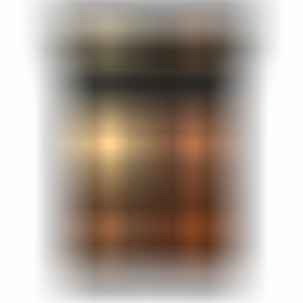 If you on an extreme budget or just getting started on makeup, we think the e.l.f. cream contour palette is the best drugstore contour for you. We will be up front with you on this one, don't expect too much from this kit. It includes the bare essentials: three bronzers for contouring and one brightening shade. While you don't have many colors to work with, the e.l.f. contour kit is still more than enough to create good looking contour on your face.
We are convinced that a professional makeup artist can use this kit to make your face look great, which means that a majority of how your makeup turns out is in your skill as an artist. Don't blame it on the makeup kit. Of course, having a good set of tools definitely helps, but if you are on a budget, you can't really afford to pay up for premium contour kits.
There is not much pigmentation with these colors and shades and we found the color is be a bit dull compared to more expensive contours kits. However, if you know how to blend them right, you can make some nice colors with this kit. This brand is not known for high-end makeup and is really tailored towards the average drugstore consumer market. Out of all of the dirt cheap drugstore contours, we like the e.l.f. cream contour palette the best. The quality is not horrendous and there is definitely enough to work with here. It will be up to you to make the best of it.
Best Drugstore Contour Buyers Guide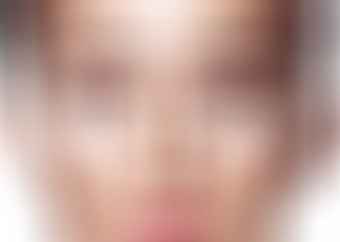 If you know how to use contour makeup properly, you can really change your face and take your makeup to the next level. Contour lines on your face create a gradual divide and help separate one region from another. This creates an illusion of fullness, shape, and 3 dimensionality on an otherwise rather flat surface. When you are applying contour makeup, you should be using more than one color for both highlighting and shadowing.
You should be highlighting two shades lighter than your foundation and two shades darker for shadowing colors. When you go to your local drugstore, there are lots of options in terms of contouring makeup. For amateurs, this can be quite intimidating, which makes it difficult to choose the best drugstore contour. We have laid out some things to look out for when shopping for contour makeup at a drugstore below.
Type: Generally, you have four types of contouring makeup: liquids, powders, creams, and palettes. For the most part, they all have similar effects, but some are better suited for your skin type and ease of application. Contour liquids are similar to liquid foundation in terms of application. You either use your fingertips or a makeup sponge to brush it on. Liquid contour is generally good for those with sensitive skin. Liquid also provide a good amount of coverage. Then you have powders, which are great for a more casual look and provide less coverage than contouring liquids. Some contour powders have a bit of a glow effect that can make your contour lines glisten.
You need to apply primer and foundation before powder contour to prevent it from caking up. Next you have contouring creams, which is somewhere between liquids and powders. These creams are more often than not oil based and not suited for people with oily skin. Creams can create some aggressive contours and dramatic makeup on your face. Finally, you have contouring palettes, which is using multiple colors to contour your face. These palette kits often come with 6 or more colors to really give you a dynamic range to your ability to sculpt in shapes on your face.
Colors: Picking the right color contour is just as important as the type of contour or the quality of the ingredients. The best skin tone for contouring is something neutral and it is more difficult to contour with very dark or very light skin tones. Nevertheless, there is a perfect set of colors for everybody in every occasion. For dark skin, the major problem is finding a dark enough shade for your skin. If you can't find the right color, you can always mix a dark color contour with a very dark foundation to make a blended color that is darker than your skin tone. For pale light skin, it is equally tough to find a contour color that is lighter than your skin tone for highlighting.
For this type of skin tone, we recommend a pure white foundation or blend a white foundation with a light colored contour. Regardless of skin tone, there is a general guideline of what colors go in what areas. Dark brown is great for the cheekbones and jaw line. White and light colors are good for the forehead, uppers cheeks, and the nose. Pink colors are good for those with a cool skin tone and used to give off a natural warmth. Gold and bronze can be good for warmer skin tones, to define the cheeks and jawline.
References
http://www.wikihow.com/Apply-Contour-Makeup