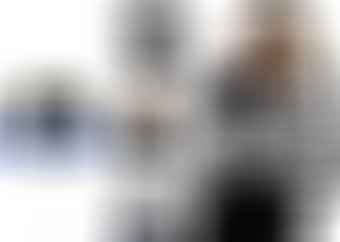 Qaqadu Baby Care Nursing Scarf
If you are looking for some privacy while nursing in public, you should definitely invest in the best nursing cover. A nursing cover is simply some kind of oversized garment that you wear over you and your baby to cover your breasts and your baby while breastfeeding. But most nursing covers are a bit more than just breastfeeding covers. They can also keep your baby safe from the environment and protect it from the sun, heat, pollen, wind, mosquitos, germs and bacteria.
With a nursing sling and a nursing cover, you can allow your baby to take a nap in peace in the dark without distractions from the outside. It will also protect you from distracting onlookers, as they will have no idea what is going on underneath the cover. You can also use a nursing cover as a car seat canopy as they should easily stretch onto your car seat.
In fact, you can even use a nursing cover as a seat cover for your grocery cart, which will give your baby and nice and comfortable place to sit and relax while you shop. Nursing covers can also serve as a fashion statement and double as a scarf or shawl, even when you don't have your baby underneath it. The best nursing cover will be stretchable and fully machine washable. The fabric should be lightweight, soft, and non-scratchy and ideally have some kind of design you like. For more information about the best nursing cover, please refer to our buying guide below.
Best Nursing Cover Reviews
Qaqadu Baby Care Nursing Scarf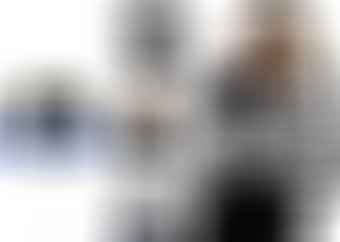 If you want the best nursing cover that is extremely versatile and durable, get the Qaqadu Baby Care Nursing Scarf. This nursing cover can obviously be used for breastfeeding, but more importantly it can double as a stroller cover, car seat canopy, a seat cushion, and even a wearable scarf when you are not holding your baby. The material is nice, soft, and comfortable and decently thick. It is very breathable and can be worn all year round.
It is warm enough to get you through the winter and breathable enough to use during the summer heat.  This nursing cover is also very stretchable and can be machine washed, with no peeling or fading. With this nursing cover, you can also protect your baby from sun damage, wind, dust, bugs, and mosquitos, all while maintaining your privacy. The Qaqadu Baby Care Nursing Cover is pretty lightweight and extremely versatile. You can fold it up and store it in your diaper bag. It is also a great baby shower gift idea.
Kids N' Such Multi Use Cover
For those looking for the best nursing cover, give the Kids N' Such Multi Use Cover a try. You can use it as a nursing cover, a shopping cart cover, as well as a car seat canopy. And because the material is nice and stretchy, you can always pull it down to take a peek at what your baby is doing. We found that this material feels smooth and silky. It is pretty lightweight and thin, so we think it works well during the summer, spring, and fall.
If you want something for the winter, you may be better off with a thicker nursing cover.  Nevertheless, we really like the feel and texture of the fabric. It wear nice and comfortably on you and gives you plenty of room to move around. With this nursing canopy, you can protect your baby from the elements as well as unwanted onlookers out in public. It can also be worn as a shawl or scarf. It is also super comfortable and definitely does not wear you down. The material is quite breathable, so not much great for protecting against the wind, but it makes wearing it much more bearable.
Bump, Baby and Beyond Nursing Cover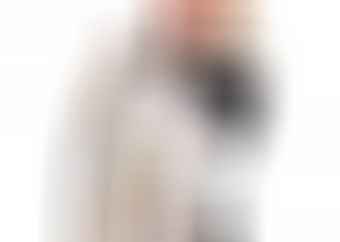 If you want the best nursing cover that is a canopy cover, get the Bump, Baby and Beyond nursing cover. While this cover can't really be worn as a scarf or set any kind of fashion statement, it is pretty cheap and gives you ample room to breastfeed. It is designed with a rigid neckline, which allows for good airflow and ventilation and well as leaving plenty of space to look down and check on your baby. The adjustable strap that you wear behind your neck is very comfortable and does not irritable your neck at all.
It is made with 100% cotton and is definitely high quality. You don't have to worry about fading or losing threads. It is rather thick material and weighs a good amount, so this is better for the winter when you want to keep you and your baby warm. There is also a nice pouch attached to this apron to store small things like breast pads, baby wipes, and pacifiers. You can also use this canopy cover as a car seat cover or changing mat cover. It has a nice friendly design with flowers on it and looks quite cute.
Best Nursing Cover Buying Guide
Nursing covers are a great way to prevent other people from looking at you and your baby while you are breastfeeding. However, they can also be used for many other purposes such as a cover for your car seat, grocery cart, and even act as a scarf for yourself.
Not only do nursing covers protect you and your baby from onlookers, it helps shield your baby from the harmful rays of the sun, bright lights, airborn particles, dust, rain, and heavy winds. There are quite a lot of nursing covers on the market, and often it is quite difficult to pick one that is right for you. Please consider some of the features below before committing the best nursing cover for your needs.
Fabric: The material and fabric that makes the nursing cover is probably the most important aspect of any nursing cover. First you need to figure out whether you want a thicker fabric or thinner one. This really depends on whether or not you want to use it all year round or not.  If you will mostly be using your nursing cover during the summer months, you should get a lightweight fabric that is very breathable. If you will be using it during the winter, you should definitely opt for something thicker and something that you keep you and your baby warm.
If you are looking for something that will last all year round, go with a medium thick fabric that is both breathable during the summer and will cut down cold wind during the winter. Regardless of the thickness of the fabric, you should opt for material that is stretchable, because you will need to wrap it around many things, from your baby, to car seats, and strollers and cradles. If you nursing cover does not stretch well, you risk the chance of tearing it up. Finally, you should find a nursing cover that washes well in the laundry machine. You need material that doesn't peel and get all over your other clothes. You also don't want the colors of your fabric to bleed everywhere or fade.
Type: There are two kinds of nursing covers: canopy covers and wearable nursing cover. A nursing canopy is a loosely fitted apron and usually cheaper of the two covers. You can tie the straps around the back of your neck and let the rest of the apron hang. Be sure to get a canopy cover with a rigid neckline so you can watch out for your baby while breastfeeding.
Canopy nursing covers are handy in that they be stored in your bag until the next time your baby wants to feed. Next, you have wearable nursing covers, which are kind of nursing covers in disguise. These covers are built with fashion in mind and becoming part of your outfit. It can be a top with a feeding tent or a scarf. Some wearable nursing covers even come with a hidden pocket inside so you can put your baby inside, kind of like a kangaroo pouch.
Other things to consider: When looking for the best nursing cover, you should make sure you adequately cover your exposed areas to avoid any embarrassing situations. Be sure it covers your entire breast including the top. Also, you should buy one that is both comfortable for you and your baby. Make sure it is nice and breathable for your baby. This is probably more important than your own comfort.
References
https://maternity.wonderhowto.com/how-to/use-nursing-cover-for-breastfeeding-331794/