1. Ubbi Steel Diaper Pail
Why do you need the best diaper pail?
If you are tired of making frequent trips outside to dispose of your baby's dirty diapers, there may be a solution for you. With the best diaper pail, you can throw it away right in your baby's room without having to worry about it stinking up the entire place. Diaper pails are basically trash bins designed specifically to handle dirty diapers.
They have odor-eliminating solutions inside and can hold multiple diapers. A newborn baby can go through 10-12 diapers in a single day, so this is a lot of diapers to process and handle. With the best diaper pail, you can avoid annoying trips to dispose of diapers outside to prevent the stench from building up inside your home. The main reason to get a diaper pail is to keep the stench trapped inside.
A normal garage can let odor out into your house. Most diaper pails have reusable liners and refills, making them much more convenient to change out than garbage cans. The most important thing to look for when choosing the best diaper pail is the construction and build quality. You should look for diaper pails that are durable and made of material that doesn't absorb odor itself. The lid must be able to snap shut airtight. You should also consider the quality of the deodorizer or air freshener inside as well as the durability of the liners. Some other things to consider are the capacity, price, and whether or not it has child-lock features. Please see below for more details on how to pick out the best diaper pail for your needs.
Best Diaper Pail Reviews
1. Ubbi Steel Diaper Pail

If you want the best diaper pail if you want a premium device that has won many design awards, go with the Ubbi Steel Diaper. It is made of powder-coated steel, which gives it maximum odor control and does not absorb any odor. Although Ubbi sells plastic refill bags, you can use any kitchen garbage bag because the sealing system is designed to accommodate plastic bags of all sizes.
Believe it or not, this ends up saving you a ton of money on diaper pail bag refills, which end up costing a lot of money. There is a nice rubber seal around the rim of the lid that shuts the system airtight so no odor escapes. On the lid is a slider that opens up so you can drop in your diaper so you are minimizing the time the odor from inside can escape. In terms of safety, there is a child safety lock that prevents your child from accidentally opening it.
Also, the lid closes slowly to prevent any kind of injury to yourself or your child. In terms of size, it is quite perfect as it holds around 50 diapers and fits well into tight spaces. The Ubbi Diaper Pail has won tons of prestigious awards from mom and partnering associations for design and quality. We can see how it won all these awards. It is a pail that definitely doesn't feel cheap and perfectly seals in odor. Overall, this is a great durable product that sells at a premium.
2. Munchkin Step Diaper Pail
Munchkin Step is the best diaper pail if you want a dual refill compatible system that is very durable. In terms of compatibility, there is no other diaper pail like Munchkin. This system works with both rings and snap, seal, and toss bags, so you have a variety of aftermarket refill bags to choose from.
The Munchkin refill bags are obviously the best fit and even come scented for extra odor protection. There is also a puck of arm and hammer baking soda package on the inside of the lid that gives extra odor protection for the unit. We also really like the step pedal, which helps you open and close the lid without using your hands. This comes in handy when you have your baby in your arms or if you just don't feel like bending over.
Munchkin has everything you need to fight against odor. It has a great self-sealing system that seals the refill bags airtight when you close the lid. This works perfectly every time without error. By sealing the bags airtight, you ensure no odor leaks out. Unfortunately, these refill bags are sold separately.  In terms of safety, there is a locking system that prevents your child from opening it up. All in all, Munchkin Step Diaper Pail is a great alternative to the Ubbi. We think they both have similar build qualities, so in the end it comes down to preference.
3. Dekor Plus Hands-Free Diaper Pail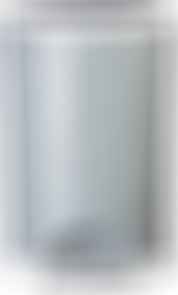 If you want a great economical diaper pail, do yourself a favor and just get the Dekor Plus. It may not be a Ubbi or a Munchkin in terms of durability and build, but it gets the job done by breaking the bank. The Dekor scented refill bags are also extremely cheap and economical, so it is a double plus. There is nothing fancy about this diaper pail: it is made of ABS plastic instead of more expensive steel.
Also, you have to do everything manually. There is no automatic bag-loading system here. However, the system to change out diaper bags is quite easy, if you only take out a few minutes of your life. Luckily, it is a hands-free system and the lid can be opened by your feet. In terms of odor protection, it is just as good as the Ubbi or the Munchkin.
The main reason the Dektor Plus is cheap is because of the cheaper material and because it doesn't have an auto bag load system. If you are willing to overlook these minor inconveniences, this is the best diaper pail for you. For those who can't justify paying crazy amounts just for a trash bin, the Dekor Plus is the way to go.
Choosing the Best Diaper Pail – A Buying Guide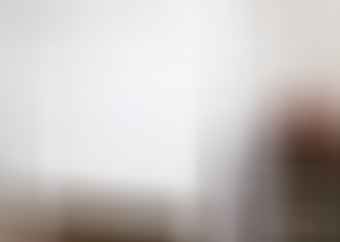 There are many types of diaper pails on the market and it is very tough to pick one. Sure you don't necessarily need a diaper pail, but it definitely makes your life much easier. For newborns, you often have to change diapers at least 10 times a day. Without a diaper pail, you have to go through the inconvenience of taking the dirty diaper and either throwing it outside so that it doesn't make your entire house smell or just throwing it in the nearest trash can and taking your chance.
Luckily diaper pails are specifically designed to remove this inconvenience for you. They are sealed tight and have odor-eliminating substances inside so that you don't even have to leave your room to change the diaper. Sure if you only have to do this once a day, it may not be worth it. But if you find yourself doing this 10 times a day, time adds up and it may be better just to time some money into the best diaper pail. There are many factors that go into selecting a diaper pail. We list some things to consider below.
Air freshener
The best diaper pail has a strong deodorizer or air freshener built in. There are two types of air fresheners that are built into diaper pails: deodorizers and air purifiers. Most diaper pails have deodorizers built in. This is usually a spray or a bar that releases a fragrance in the diaper pail, which will mask the scent of the odor particles and bacteria inside. The other method to freshen air is via an air purifier, which extracts the actual odor particles or bacteria through processes such as ionization. These odor particles are filtered and isolated from the rest of the garbage.
Liners and refill bags
Most diaper pails have some sort of liner bag that is disposable. These bags seal in odor air-tight and can be removed and replaced with a push of a button. Oftentimes, the refill bags/liners come scented, and on the more advanced diaper pails, there is an automatic feeder system that spits out the old liner and installs a new liner with a push of a button. In general, you should look for refill bags that are built with multiple layers so that it doesn't rip easily and let out the odor. They should be easily sealed and snaps air tight inside the diaper pail.
Functionality
There should be a lot of features built into the diaper pail that make it more convenient for you and your baby. You should look for diaper pails that have a step pedal, which makes opening and closing easy when you have your baby in your arms. The system should also be self-sealing, meaning you don't have to manually install the refill bags yourself. The self-sealing system should make the refill bags airtight and the lid should also shut airtight. If there is an air leakage, odor particles will escape into your room. Finally, you should also make sure there is some kind of childproof lock to ensure that your kids or pets don't accidentally open the diaper pail.
Construction
Diaper pails are usually made of metal or plastic. Plastic is probably the most common type of diaper pail because they don't really absorb odor and are relatively cheap to manufacture. They are also lightweight and can be transported quite easily. Metal diaper pails on the other hand are generally more expensive and weigh more. They also give off a premium look and blend in better with the rest of the furniture in your house.
References