Graco Pack N Play Playard Bassinet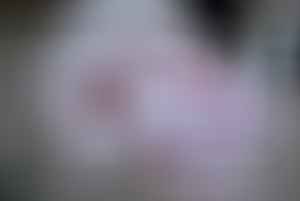 Putting your baby in the best bassinet can certainly help you save money and worry less about your baby at night. While it is not absolutely necessary to use a bassinet, we think it is an essential part of postnatal care between 0 to 6 months. A bassinet is simply a small portable bed that is designed for babies up to 6 months.
They can have fixed legs or swing but are typically designed like a basket with a small mattress on a frame. They can have wheels, a playard and even a hood or some storage beneath. More importantly, they are designed to be put in your bedroom so that you can be closer to your baby at night and be able to immediately take care of his or her needs. In a hospital, babies are put in a sealed bassinet during neonatal care.
Recently, doctors and the American Academy of Pediatrics recommend that you should keep your babies in your bedroom during the night. This made bassinets the popular choice, because of its portable and multiple functions. First and foremost, since it is much smaller than a baby crib, it is much cheaper as well. It can also be transported around your house easily. Many bassinets double as co sleepers and some have adjustable walls which can be let down on one side so the bassinet can be integrated with your own bed.
Additionally, many babies find it more comforting sleeping in a smaller space. Some bassinets fit babies so snugly that the startle effect can be prevented and stop your baby from spontaneously waking up at night. The best bassinet should be used until the baby can successfully roll over on its own or sit up or your baby simply outgrows it. Once this happens, the small and shallow surface of the bassinet is no longer enough support and your baby should be transitioned to a baby crib.
Best Bassinet Reviews
Graco Pack N Play Playard Bassinet

Graco Pack N Play is the best bassinet if you want a portable bassinet that can be folded up and carried anywhere. We think this is its best feature. With automatic folding feet and wheels, this bassinet can fold up into a really small compact design that can be put into a tiny bag. This makes traveling with your baby easy as you will always have a bed for your baby wherever you go. You can pack this for storage in a drawer/closet or with you in your car or luggage on trips.
All this is accomplished without compromising any quality; the Graco Pack N Play still has a very durable frame. Another cool thing about the Graco Pack N Play is that it is really a playard and full sized bassinet all in one. The bassinet sits on top of the playard and can be removed easily. The playard comes with a toybar across the top so your baby can remain entertained while in the bassinet. When you remove the bassinet, the empty compartment doubles as a jumperoo/baby activity center. When your baby gets older and outgrows the bassinet, you can always use the bottom part as a walled off baby jump center.
The Graco has useful functions for babies of all sizes. It even comes with a playpen changing station with changing pads so that you can change your baby's diapers with ease anywhere. With the bassinets built in storage, you can keep wipes, diapers, and other essentials close to you and your baby. The only negative thing we can think of is that the mattress that comes with the Graco is not the softest or the most comfortable. But it is quite easy to swap this out. Overall, the Graco Pack N Play is the best bassinet that will help in the first few months of postnatal care and will help transition your baby into its own crib and room.
Arm's Reach Concepts Co-Sleeper Bassinet Mini Arc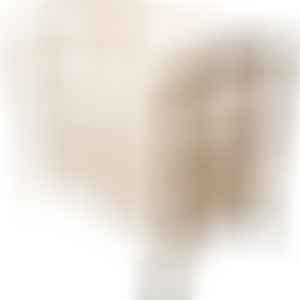 If you want the best bassinet that can also attach to your bed, please take a look at Arm's Reach Co-Sleeper Bassinet. The Arm's Reach has two modes: freestanding bassinet and co sleeper. We think the co sleeper mode is especially interesting because it allows you to put this bassinet right next to your bed. One of the sidewalls can drop down with a push of a button, allowing you to have easy access to your baby. This allows you to simply reach over and comfort your baby and tend to your baby's distress, hence the name Arm's Reach.
Breastfeeding is also easy as you just roll over and grab your baby without having to climb out of bed in the dark and find your baby's bassinet. This bassinet is also great for mothers who have undergone C sections because it is painful and exhausting to get up at night and tend to your baby. With the Arm's Reach Mini Arc, all you have to do is roll over. All in all, we think the side attachment is safer than having a co sleeper on your bed because you could always roll over and onto your baby when he or she in sleeping on the same bed. This bassinet also comes with wheels on one end for easy transport and breathable mesh sidewalls. It has some storage below for diapers, wipes, and bedsheets. Overall, this is a great product and the best bassinet if you want an innovative way to co sleep with your baby.
HALO Bassinet Swivel Sleeper Bassinet, Premiere Series
The Halo Bassinet is the best bassinet if you want a premium product that swivels 360. Why would you want to pay a premium for a bassinet that swivels 360? Well the answer is not so obvious. A normal bassinet/co sleeper is basically mounted to the side of your bed so that it is pretty much a fixed attachment. With a 360 swivel bassinet, you have the luxury of turning the bassinet when you want to climb out of bed.
Otherwise you would have to either climb over your partner and possibly wake him up in order to exit your bed or uncomfortably slide down. This is great for mother's with limited mobility due to c sections. The side walls are also flexible and can be lowered with enough strength. While your baby does not have the power to lower these sidewalls, you can easily lower them, making tending to your baby's needs as simple as rolling over and picking up your baby.
And since your baby is in a separate compartment, you don't even have to worry about accidentally crushing your baby when you are rolling in your sleep. The swivel base also has an adjustable height so that you can be at eye level with your baby. The mesh walls let you see through to your baby and provide nice air flow. As a bonus, you get a Launchpad with all sorts of neat gimmicks like a nightlight, baby lullabies, music, two levels of vibration, and a nursing timer. When it comes to features, this bassinet pretty much has it all. It has an incredibly durable build and made with professional craftsmanship. Our only complaint is the cost, but we think it is worth it to pay the premium if you can afford to do so.
References:
https://en.wikipedia.org/wiki/Bassinet