1. Zettaguard 4K Four Port HDMI Switch
Why do you need the Best HDMI Switch?
If you have a lot of devices that have HDMI ports and you need a central box to organize all of your HDMI inputs, chances are you are looking for the best HDMI switch. For those who don't know already, HDMI stands for high-definition multimedia interface which is basically a fancy way of saying it can deliver uncompressed high-quality audio and video between devices.
An HDMI switch is simply a device that accepts a bunch of HDMI inputs such as a blu ray player, Xbox, cable box, or HD receiver, and outputs the signals via HDMI as well. It basically allows you to connect many HDMI cables to a device that only has limited HDMI inputs, such as your TV.  If your TV only has one HDMI input in the back but you have 5 things that need to be plugged into it, you need the best HDMI switch.
The HDMI switch allows you to switch between the devices since they can't all connect at the same time. HDMI switches come in many different configurations. The most popular configurations are 3×1 or 5×1 which basically means they accept 3 or 5 HDMI inputs and outputs one HDMI cable. There are also configurations that have multiple outputs to allow you to separate your signal between two displays or allow you to do picture in pictures from various sources. There are quite a lot of factors to consider when purchasing the best HDMI switch. You should look for HDMI switches that have eternal power sources, power saving features, are equipped to handle the latest technology and have HDCP transparency.
Best HDMI Switch Reviews
1. Zettaguard 4K Four Port HDMI Switch
Zettaguard makes one of the best HDMI switches on the market and is an all-around solid product. First and foremost, it supports 4K so it should be caught up with the latest technology. In terms of input latency, we experienced zero lag when switching devices. Zettaguard also has a built-in auto switch where if you have a device turned on and you switch to another device, it will automatically switch to the last device turned on.
You have many options to choose from as it comes in 2,3, and 4 input models. There are no differences between the models except for a different amount of inputs. The HDMI switch is very smooth and displays very clean crisp images with picture-in-picture support. There is a remote control that allows you to switch between devices so you never have to leave your seat.
The Zettaguard comes with a USB to a power outlet for its power source so it is not powered by HDMI. With this HDMI splitter, you can hook up your Xbox, video player, cable box, or go pro and switch between all of them without losing any video or audio quality. It is a great cheap little gadget if your TV doesn't have enough HDMI inputs. It is the most durable HDMI switch we have seen and has excellent build quality. While testing this device, we have never experienced any video or audio interference.
2. Fosmon HD8062 – Intelligent 5-Port HDMI Switch
Fosmon HD8062 is the best HDMI switch if you just need a very simple 5-port switch with 4k support. It comes with automatic switching, which will switch to the latest device turned on. The ports are all 24k gold plated, so they are very durable and resist corrosion. You will never have a situation where a port will stop working. It comes with an IR remote to let you switch between various ports and a power supply.
When testing this with the latest gaming consoles and video players, we didn't notice a significant loss of video or audio quality.  One complaint we have about the Fosmon is that it can't really be turned off, so there is constantly a blue light. Also, the remote feels very cheap and feels like it can break down at any moment. But one thing it has going for itself is that it is very cheap. For the price and the number of ports offered, we think the Fosmon offers great value.
3. Etekcity 4K Four Port High Speed HDMI Switch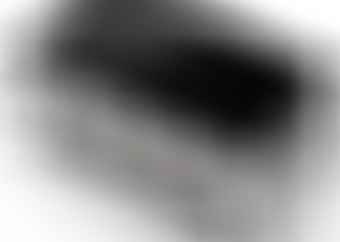 Etekcity's 4K 4 Port is the best HDMI switch for those who want a 4k compatible device that can also handle deep colors and 3D. You can also enjoy Picture in Picture up to 4 devices, which allows you to enjoy all four connected devices at once on your screen. There is also the standard remote to allow you to switch between channels and a nice 1-year limited warranty.
It supports HDCP 1.4 protocol compliant and supports up to 48 bits per pixel in terms of color. With Etekcity, you get the absolute best quality with all of your movies and gaming devices as well as your connected computers and cameras. There is not much else is say other than the device feels sturdy and durable. It definitely does not feel like a cheap piece of plastic. Also, during our testing, we have never had a port break down or an HDMI cable not work while fully plugged in.
Choosing the Best HDMI Switch – A Buying Guide

Since many TVs only have 1 or 2 HDMI inputs, it can't accommodate all of your devices at once. An HDMI switch makes your life much easier because it is a major inconvenience to have to manually switch between various HDMI cables on devices such as HD cameras, go pros, camcorders, gaming consoles, Blu-ray/DVD players, computers, iPhones, iPods, iPads, satellite dish networks, HDTV boxes, and more.
It is much easier to have a gadget that organizes all of your cables and devices and allows you to switch between them by pressing a button. Not every HDMI switch is made the same, so it is important to consider some features that could really enhance the device. Please take a look at the following features to consider before picking out the best HDMI switch for your needs.
Number of Inputs/Outputs
The most important factor to consider when picking out the best HDMI switch is exactly how many ports you need. First, let's focus on the number of inputs. You can have anywhere from 3 to 10 HDMI inputs, so figure out how many devices you have to connect first. You may want to get a few extra ports just to future-proof yourself. While the standard HDMI switch has only one output port, there are HDMI switches that have multiple outputs. This really comes in handy when you want to connect to multiple TVs.
Power Source
HDMI switches can either be powered by HDMI itself or an external power source. We would opt for devices that can be powered by being plugged into the wall because it is always on.  If the HDMI switch is powered by another HDMI cable, that device needs to be turned on in order for the HDMI switch to charge. The HDMI switch should also have some kind of power-saving feature so that it automatically goes on standby when you aren't using it after a while.
Technology
You generally want a HDMI switch that is up to date with the latest version of HDMI. While the older HDMI switch will work with modern HDMI cables, it may severely limit the transfer speeds.
Switching
The best HDMI switch has the ability to switch automatically and manually. By automatic switching, we mean it has the ability to detect which device is turned on and automatically switch to the device that is turned on. You should also be able to switch between devices manually, but automatic switching is a cool feature we recommend you consider.
HDCP Compliance
HDCP is a sort of protection built into the hardware of HDMI switches that prevents any sort of copyrighted materials from traveling across HDMI ports and being copied.  It prevents information encrypted with HDCP content from being played on unauthorized devices or to be modified. Ideally, you want your HDMI switch to support HDCP compliance and be updated with the latest technology.
Support for video and audio settings
The best HDMI switch has support for the highest resolution of video and the best quality audio. You need to make sure that your device can support the latest gaming and broadcast players. As a general rule of thumb, get the latest version of the HDMI switch for any particular brand.
References
https://es.wikipedia.org/wiki/High-Definition_Multimedia_Interface
https://es.wikipedia.org/wiki/High-Bandwidth_Digital_Content_Protection