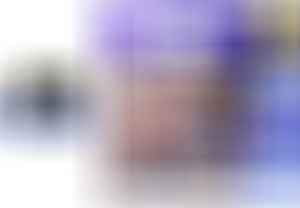 Huggies Overnites Diapers
You should use the best overnight diapers or the best nighttime diapers if you want to ensure your baby gets the best uninterrupted rest. For those who don't know, your baby will need more protection at night than during the day when you are easily change out the diaper. During the evening, your baby will need a diaper with higher absorption, which usually means a thicker diaper with more padding. Also known as maximum absorbency diapers, the best overnight diapers should be thick enough to absorb all sorts of wastes and be comfortable enough for the baby so that he or she can fall asleep easily. While there are a plethora of diaper brands on the market, there are only a handful of them that actually work well. We have strenuously tested out some of the top brands and thoroughly reviewed them. Please see our reviews below.
Best Overnight Diapers
Huggies Overnites Diapers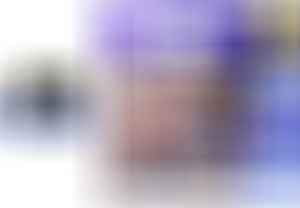 If you want the best overnight diapers, Huggies is certainly one of the most famous names to choose. It is the top selling night-time diaper for many years and backed up by many loyal customers. The Huggies Overnites comes with sizes 3 to 6 and accommodates babies who are 16 to 28 pounds. The reason many moms go with Huggies is because it is a well-known brand with great quality control, it has over 12 hours of absorbency protection, it feels well smooth on the skin, and it feels comfortable yet snug on your baby. As an added bonus, these diapers feature the Winnie the Pooh character, which is something all kids should recognize and love.
These diapers definitely pass the durability test. They hold lots of water and the material has a nice fluffy feel to it and is clearly made of a nice material. Because they are thicker than regular Huggies, the Overnites are more absorbent and can hold liquid and solid wastes throughout the night without any leaking. Furthermore, these diapers do a great job in terms of odor control, which we find to be the best out of all of the overnight diapers that we tested. The snugfit waistband makes sure that the diaper stays tightly on your baby as he or she moves around at night and the leak lock design ensures that leakage is minimized.
Overall, we think the Huggies Overnites are the best overnight diapers out of all the diapers we reviewed due to its superior odor control and great absorbency protection. We think that odor control is one of the most important factors in a diaper, as nobody likes a smelly diaper.
Pampers Baby Dry Extra Protection Diapers
Pampers is one of the best overnight diapers on the market that rivals Huggies. It is a well established brand and their overnight diapers are incredibly absorbent. Pampers overnights come in sizes 3 through 6 and are more absorbent than all of the diapers we have tried. It has a great design that funnels solid and liquid wastes towards the center and comes in three layers of protection. While advertised to last for over 12 hours, really it could go on for an entire day. We think the Sesame Street characters on the diapers are a nice finishing touch and look cute on a baby.
The Pampers Extra Protection is very comparable to the Huggies Overnites and is often cited as its closest competitor. While the Huggies shines on odor control, we find that the Pampers has slightly better absorbency and dryness. This can be important for parents who are lazy to change diapers often. The durability and build quality are quite comparable, as they both feel like solidly designed diapers. After talking to many parents who have used both Huggies and Pampers, we have come to the conclusion that Pampers are a more comfortable diaper for the baby. Pampers also tends to stay dryer longer and offers better protection. Our complaint is that it does not do a great job controlling odor, which is a bit of a dealbreaker for us. All in all, Pampers is one of the best overnight diapers for maximum absorbency and comfort.
Seventh Generation Baby Free & Clear Overnight Diapers
If you want some of the best overnight diapers on the market today, you should look at Seventh Generation Overnights. Although it is not as well known of a brand as Huggies or Pampers, it should not be ignored. The strength of Seventh Generation is in its comfort, as many parents report that their babies respond extremely favorably to these diapers. When you hold these diapers in your hand, they definitely feel extra soft. Although it only offers about 10 hours of absorbency, it is enough for overnight usage. For those who are concerned more about absorbency, look into Pampers overnights.
In terms of odor control, we find that the Seventh Generation diapers are a bit above average, but nothing outstanding like the Huggies. These diapers are unscented and don't really hide the smell of liquid and solid wastes that well. However, where this diaper shines is in the material. It is made of a pulp wood fluff that is chlorine and petroleum free. Also, it fits very nicely on your baby and is the softest diaper we have felt. It is almost weightless in your hand. After polling a lot of parents who have used these diapers, a majority of parents say that their babies responded the most favorably to the Seventh Generation diapers. If you care at all about your baby's level of comfort, you should get these for your baby. For those who are more concerned about absorbency and odor control, look into Pampers or Huggies.
References:
http://www.babycenter.com/0_whats-in-disposable-diapers-8211-and-are-they-safe-for-your_10335425.bc
http://frugalfun4boys.com/2013/03/06/fun-science-what-makes-disposable-diapers-absorb-water/