WEN Model #4276 120-Volt 6"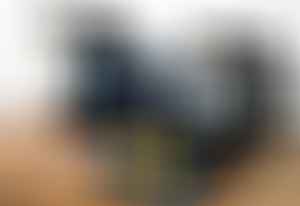 If you're in the market for the best bench grinder, the first thing you might consider is how powerful of a machine do you need to suit your purposes. A bench grinder is a tool that can save you money and extend the life of tools such as chisels, screwdrivers and blades. Put the point back in your chisel, make your screwdrivers thread again, sharpen hatchets or even your kitchen knives; the best bench grinder can remove rust and other hard to remove materials.
If you're an artist or occasional hobbyist who appreciated maintaining your own tools, but aren't necessarily inclined towards heavy machinery or you just don't have a lot of space to store tools then an inexpensive, lightweight model will likely suit you best. For machinists in small shops or those hobbyists and handy-people with at-home workshops, you can afford to have a heavier machine that can be securely fastened and bolted down for regular grinding. Machine shops and professionals with daily, heavy-duty grinding needs would do best to purchase an industrial-grade bench grinder.
So, we have presented these three broad categories of consumer-types in the hopes that this will streamline any questions as to which machine is the most suited to your grinding needs. Of course, even an artist in a tiny studio apartment might have a need for a mid-size bench grinder and even a professional handy-man might prefer to have a lightweight budget model. Below we have identified three of the best bench grinders that satisfy different priorities. Let's start with the most affordable and portable option…
Best Bench Grinder Reviews
WEN Model #: 4276 120-Volt 6"

This is the best bench grinder if you want a lightweight solution. The WEN weighs in at only 17 pounds and yet has an impressive grinding speed of 3450 RPM without any load. This is the same speed that the industrial model we will review last claims. The WEN is 17.9" long, 9.5" deep and 8.7" tall. This model also has the smallest wheel diameter of the three grinders, with 6" wheel diameter and ½" arbor. This smaller, lightweight model can be operated without being bolted to a workbench and can be easily stored for frequent or infrequent use.
Equipped with aluminum wheel guards, adjustable tool rests and spark shields this grinder provides easy and straightforward operation. In addition, it comes with a mounted work light. The downside of which is that it can only be turned on while the wheels are moving and does not have an independent switch. Two grinding wheels come with the product, a coarse 60-grit for general purpose grinding and a finer 120 grit wheel for sharpening and finishing.
This is standard for in-the-box equipment for all of the best bench grinders in this article. These can be changed out and replaced with other grades of grinding wheels by removing the wheel guards and installing new wheels. Complaints about this grinder usually have to do with its lack of power, meaning that putting heavy pressure on the wheels will slow the motor, possibly causing it to overheat and increase wobble. This model would be ideal for those who are not keen on heavy lifting, are not equipped or willing to take apart and put back together a larger machine to remove wobble, and who are not relying on this grinder to perform regular, heavy-duty grinding applications.
DEWALT Model #: DW758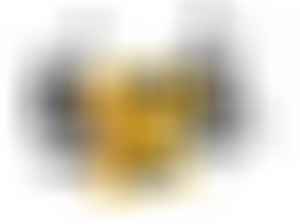 This is the best bench grinder if you are looking for a midsized bench grinder for more money and promising more power. This model is larger than the WEN and weighs in at 42 pounds with a wheel diameter of 8". It is 19" long, 10" deep and 12.5" tall. Promising 3600 RPM without any load and a ¾ HP engine, this bench grinder is a considerable step up from the WEN.
This grinder does not come with a built in work light, as for heavy machinery this would likely get in the way and you would need overhead lighting to maneuver and position your materials anyway. So, we can let go of that perk and get excited for the other great features the Dewalt has to offer. For example, adjustable machine-tooled aluminum tool rests for precision maneuvering, a heavy-duty cast-iron base and motor housing, spark shields and rear exhaust ports in the wheel guard. The Dewalt comes equipped with two grinding wheels with a 5/8" arbor.
Of the three models we review, this one promises the fastest speed even though it does not have the strongest motor or highest amperes. Given its size and capacity, this machine could accommodate hobbyists and professionals. Ideal for at-home workshops or small machine shops, the Dewalt is reliable and its parts are easy to replace. Some complaints about this model have to do with inconsistent quality control that can relate in intense wobble that can be remedied but you need the tools and knowledge to replace and re-install whichever parts are causing the misalignment of the wheels.
This is not a job for the inexperienced, or at least have a buddy who knows machines help you out. The packaging claims that all hardware is included; however, this machine cannot be used without being securely bolted down to a workbench. The securing bolts will have to be bought separately before you can operate. Once, you are all set up this bench grinder will satisfy most DIY consumer types and transform your relationship to the lifespan of your metal tools.
JET Industrial Model #: JBG-8A
The JET Industrial Model is the best bench grinder if you are looking for a powerhouse. This is the largest and most robust of the bench grinders I will review in this article. Weighing in at a whopping 60 pounds, this beast is not for the faint of heart or anyone with a weak grip. This model promises a maximum speed of 3450 RPM, just like the WEN 4276, and yet it is equipped with a 1HP motor of 8 amps.
This model is 19" long, 10" deep and 12.5" tall. With cast-iron wheel guards and dust vent, this machine can withstand regular, industrial-grade grinding. Best suited for teams of machinists and construction workers, this is not a personal machine. The JET comes equipped with two 8" diameter grinding wheels, one coarse and one fine with a 5/8" arbor. It is single speed, so you cannot adjust the speed.
The same goes for every bench grinder in this review. The JET comes with easily-adjustable spark guards and tool rests. Of the three grinders we have reviewed, the JET is by far the monster of the three and can be expected to withstand an immense amount of grinding without wearing down, slowing down or overheating.
References:
http://www.popularmechanics.com/home/tools/reviews/a34/how-to-use-a-bench-grinder-17638976/