The Zinus SmartBase Mattress Foundation
If you are shopping on the market for a new bed for your home or to simply replace an old worn out one, chances are you are also looking for the best bed frames. Bed frames simply act to support the mattress and box spring. They are certainly not necessary, as you can always just put the mattress on the ground.
However, if you want your bed to look good and be able to crawl on your bed without bending down, you will need to invest in some bed frames. But let's face it, the main purpose of bed frames is to make your bed set look good. Bed frames can be very simple and just serve its functional purpose, or they can be elaborate with posh footboard and headboards.
There are a myriad of types including but not limited to the following: adjustable frames, bunk bed, canopy, captains, four post, mission, platform, and sleigh. Bed frames can come in an entire set that includes the mattress and spring box, or they can be sold separately, even down to individual parts such as a separately sold headboard or footboard. They can also vary from one another based on material, color, style, and design. There are extremely high end bedframes designed by famous architects, stylish yet affordable bed frames sold at places like IKEA, and cheap bedframes you can find in your local home improvement store.
Before selecting the best bed frames for your room, you need to determine the space of the room you will be putting it in, the theme and style of your room, the portability of the bed frames, and your budget. We go over all of these factors in detail below in our buying guide. For more information, please check out that section.
Best Bed Frames Reviews
Zinus SmartBase Mattress Foundation
The Zinus SmartBase Mattress Foundation are the best bed frames for those who want value. These bed frames are metal and strikes the perfect balance between durability, portability, functionality, and price. First and foremost, the Zinus eliminates the need for a boxspring, which gives you more space to store things and to save costs on having to buy an extra boxspring.
The Zinus SmartBase stands 14 inches off of the floor, which gives you plenty of room below to put other things. The entire unit comes in a compact box and is folded up neatly. The box it comes in is so small you can fit it in a backpack and take it with you on the road even.
Best of all, no tools are required to assemble this product and you can put to together in a few minutes. Equally, you can take it apart I a short time too and move the entire unit to another room.  The Zinus is quite durable too and can support plenty of weight. The only pitfall we see with this product is that it is only a steel compact bed frame. It doesn't look fancy and doesn't have any kind of sleek cool design. There are no headboards or footboards and it don't come in various colors or designs. The only thing that you can change is the size, which ranges from twin to California King. All in all, the Zinus is the best bed frame if you want a simple and durable frame that won't cost you a fortune.
Classic Brands Adjustable Comfort Bed Base with Wireless Remote, USB Port and Massage
Classic Brands offers the best bed frames for those who want a premium experience. These bed frames can be adjustable with multiple head and foot elevation positions. There is a wireless remote than can control the angle and which you want the bed frame. This wireless remote can also adjust to preset settings such as zero gravity, flat, lounge and TV position.
There is a vibration mode to simulate massage and various intensities to adjust it to. You even have a timer that will turn off the massage after 15 minutes. The Classic Brands Bed Base is super durable and comes with 6 legs instead of the classic 4. We think the extra two legs give your bed frame the much needed stability to handle the various positions offered on this adjustable bed.
And with the Classic Brands bed frame, there is no need for a boxspring, since the bed base acts like a platform bed. This creates a lot of extra space under the bed to store your stuff.  The Classic Brands Adjustable Comfort Bed is great for those who have medical conditions, back pain, or for those who simply want a bed that can be adjusted in various positions depending on the purpose. Keep in mind that this is definitely a premium bed frame, so it will be pricy. But we think you definitely get value here, because the bed and pretty much turn into a couch, depending on how you adjust it of course.
Best Price Mattress Steel Bed Frame
If you want the best bed frame with a full on headboard and footboard, the Best Price Mattress Bed Frame is the way to go. This is a complete set that does not require a box spring, saving you lots of space. This 100% steel frame is durable and supports more than enough weight to hold even the most overweight people.
The setup is incredibly easy and there are less than 10 parts to assemble. It comes in a nice and convenient box and all you need to do is to unfold the unit and tighten the edges. The frame itself has fixed frame and slats and the slats are aligned pretty close to each other for stability and extra support for the mattress.
Best of all, this is an all in one set with the frame, headboard, and footboard in one piece so you don't have to deal with separate units. Obviously, the bed frame doesn't come with a mattress so you have to get it separately and it fits pretty much any standard mattress on the market.  Overall, if you want a solid frame with attached footboard and headboard, you should seriously consider the Best Price Bed Frame.
Best Bed Frames Buying Guide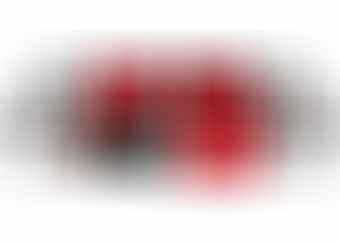 There are many things to think about when shopping for the best bed frame. There are many types of bed frames out there that there is one for every occasion. Adjustable metal frames are probably the most common because they are sturdy cheap and can easily transported. Wood is another material that is very popular for bed frames, especially the four post type.
Four post frames usually have nice designs and elegant headboards. Then you have bunk beds have an entire different type of frame than your traditional four post bed frame. There is also the Captain's bed frame, which allows you have store things under the mattress and canopy frames, which have extra tall posts so you can fit a canopy over it.
Then you have platform style beds, which ride low on the ground and lets you get away with not having a boxspring. Some view it as a money saving frame, while others view it as more contemporary.  A sleigh type bed frame is usually quite posh and sleek in that it has an integrated headboard and footboard that looks like a sleigh. These are usually made of wood and good for children. Finally, you have custom made bed frames that go in modern condos. These are designed by famous designers, and usually go for the sheik posh minimalist look.  They will definitely be expensive but the proportions and materials used to make it will be premium. Before even deciding on the type, design, shape, and color of your bed frames, you should consider the following:
Room: You need to ask yourself what kind of room you will be placing your bed frame into. If you will be placing one in a kid's room, you should be looking for frames that are child friendly. If it will be placed in a gust room, you probably don't need to spend so much money. If it is for your master bedroom, you are allowed to splurge.
Space: Let's face it – beds take up a lot of space, so it is important for you to measure out exactly how much of it you need in a particular room. Keep in mind that bed frames will be a bit bigger than the size of your mattress, so it is important to map out the space. Be aware of the measurements for the standard mattress sizes such as twin, full, queen, king, and California king. Also, bed frames that don't require a boxspring will be more space below to store thing such as flannel sheets.
Décor: You should be picking out a bed frame that fits with the style and décor of your room. Wood frames go well with a room that has a bit of a rustic look and feel. Metal bed frames look more contemporary. Oddly shaped bed frames are good for room that are ultra-modern and sleek.
Portability: Bed frames are generally quite large so it may be important for you to find a brand that packages it in a way that allows you to transport them easily. If you decide on moving the bed frame, ideally it should be rather easy to take apart and to put together again. Brands like IKEA are known for packaging bed frames in a compact manner and allows for easy assembly.
Budget: Bed frames can range from being very cheap to very expensive. In general, larger bed frames tend to be more expensive, although they are not necessarily correlated depending on the brand. We would say in general that if you do choose to get the more expensive bed frames, you won't be getting value for them. Expensive bed frames are considered a splurge and you never really get your money's worth.
References
https://en.wikipedia.org/wiki/Bed_frame