Sylvania SilverStar zXe 9005 Halogen Bulb
The Sylvania SilverStar zXe is the best 9005 bulb if you want high performance and affordability. Since these are halogen bulbs, they won't be nearly as bright as HID or LEDs. However, they look stylish, emit a cool crisp white light, and won't break the bank.
Why do you need the Best 9005 Bulb?
If you own a car, chances are you have run into the problem of a broken headlight. Damaged headlights need to be fixed or replaced so that you don't risk injuries or crashes on the road at night. There are quite a lot of headlights on the market so it becomes confusing which one to choose. By reading this article, we will help you learn more about various headlights and help you choose the best 9005 bulbs.
Headlights are usually halogen, LED, or HID and can either be low, high, or dipped beams. They can also be either single or dual-beam bulbs. Dual-beam bulbs such as H4, H13, 9004, or 9007 use one bulb with both high and low beam functions on a single bulb. A single-beam bulb has two separate bulbs with high and low beam functions separately. These include H1, H7, 9005, 9006, 880, and 881.
For this article, we will focus on the 9005 bulb. Often people are looking for the brightest 9005 bulbs possible. But to pick out the right 9005 bulbs, you should also consider other factors. In particular, you should focus on lifespan. Some 9005 bulbs can be super bright, but they end up blowing out much sooner than one that has slightly less intensity.
Also, you need to consider the color of the light emitted. Some people prefer a more white-colored light, while others like a more yellow tint. There are even some extreme cases where people prefer a red or blue-tinted light. If you do decide on some non-standard colored lights, make sure they are DOT-compliant and street-legal. Finally, make sure the 9005 bulbs will fit whatever you are putting them into. If it doesn't, make sure you have adaptors lined up before you buy.
Best 9005 Bulb Reviews
1. Sylvania SilverStar zXe 9005 Halogen Bulb
The Sylvania SilverStar zXe is the best 9005 bulb if you want high performance. These are 9005 halogen bulbs that look and feel like HID lights, without paying top dollar for HID upgrades. First of all, the zXe bulb is stylish. It gives off a cool crisp white light that is coated with a cobalt blue coating. This allows for optimal light transmission and makes it competitive with some of the lower-end HID bulbs. The Silverstar zXe shines brighter down the road with a whiter light than the Extraversion and Basic series by Sylvania. You also get more clarity in every direction.
One thing you have to worry about is that the lights do dim a bit over time. We have heard everything from them lasting for 1 or 2 to 3 years of usage. They are still much longer lasting than stock bulbs and are brighter. In terms of halogen 9005 bulbs, these are probably about the best you can do. They are some of the brightest 9005 bulbs on the market and the price is just right for the performance. Finally, the Sylvania bulb is street-legal and DOT-certified. Before you buy, please make sure it is compatible with your vehicle.
2. Philips CrystalVision Ultra 9005 Halogen Bulb
The Philips 9005 CrystalVision Ultra is the best 9005 bulb if you want something cheap and reliable. Philips is a very reputable brand name in the bulbs industry and has been making them for decades. This particular 9005 bulb gets you 4000K level brightness, which can put you on par with some of the weaker HIDs out there.
These are premium halogen 9005 bulbs that have a cool blue coating on them much like the Sylvania. Although we still prefer the look of the Sylvania Silver Star, we think the Philips CrystalVision is fine as well. The CrystalVisions produces a blue effect on the headlamp's reflector during the day.
The selling point of these lights is that they retail at a very cheap price point and makes them slightly cheaper than the Sylvania Silver Star. In terms of performance, they are slightly worse, but it is not so bad as to be worried. Many cars are equipped with standard Philips bulbs, but if you want better performance and brightness, the Philips 9005 CrystalVision is the next logical upgrade. You get 2 street-legal 9005 bulbs in this package and we recommend you replace them in pairs.
3. Lightening Dark 9005 LED Bulb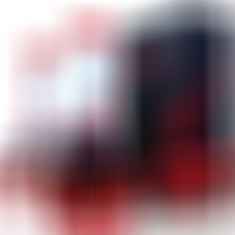 If you are in the market for a 9005 LED Headlight Bulbs Kit, you should seriously consider the Lightening Dark V26 series. Why would you want to go with these 9005 bulbs? They are some of the brightest 9005 bulbs out there at 6000K. This is roughly a 100 to 200% increase in brightness compared with the normal range of stock halogen bulbs. The Lightening Dark 9005 LEDs also have a high lumen at 7200LM.
If you are sure you want to make the switch to LED, these are the best 9005 bulbs for you. It has a pretty easy installation process and can be done in around 20 minutes. Unlike other LED kits, the Lightening Dark LED Kit is pretty much plug-and-play. It works with most auto-computer systems without error and has world-class CREE chips and circuitry.
In terms of durability, we really can't find many negative things to say about it. It is made with quality materials such as an aircraft-grade aluminum body. The Lightening Dark LED series is also IP67 rated, which means it is very resistant to water and can be used during storms. Finally, in terms of lifetime usage, the company reports up to 50,000 hours. This translates to about 5 years of continuous usage and is twice as long as a stock halogen bulb.
4. SNGL Super Bright LED 9005 Bulb
Anyone who has seriously looked into replacing their stock headlights knows about SNGL. They are clearly the ultimate in performance and come with the best components and highest-quality materials. We think the SNGL Super Bright LED Headlight Conversion Kit is the best 9005 bulb if you are willing to pay a huge premium. Is it worth it? Probably not because they are just headlights. But boy do they look cool.
First of all, the SNGL LED offers its Optimum Beam Patter, which is a proprietary technology. The headlights that claim high lumen often result in glare. With the SNGL LEDs, you get a truly focused light pattern and direct you to where you need it the most. In other words, you get a pure strong beam.
Second, the SNGL has a smart cooling system. This cooling system allows the SNGL to maintain its maximum lumen output at all times. The biggest problem with most LEDs is that they suffer from rapid light decay when there are rising temperatures. With the SNGL LED, there is no light decay and you get a true 50,000 of useful life.
Finally, it is one of the brightest lights out there for any headlights. At 6200lm in 6K color temperature, you get the crisp and bright white-focused light pattern. It also has highly reliable drivers, which reduce noise and protect against pulses and failures. Our only complaints are the cost and the 9005 socket bulb being a bit tricky to install.
4. PIAA 9005 Halogen Bulb
The PIAA Halogens are great if you want a 9005 bulb that is well-priced and durable. It shines in the 3600K range and has decent brightness compared with its competitors. We would put the PIAA 9005s on par with Sylvania and Philips in terms of performance. We like how it gives off a yellow hue, which is a bit different from most halogens that emit a sort of bluish glow during the day.
In terms of performance, you can trust that the PIAA 9005 will do its job properly. It is manufactured in Japan, and we trust the Japanese in making quality products. Other than that, this is a pretty standard affair for a halogen 9005 bulb. It is not a crazy expensive LED or HID bulb, but it is also much better than stock bulbs. The PIAA 9005 presents great value and they last longer than competitors, according to some long-term users.
References
https://en.wikipedia.org/wiki/List_of_automotive_light_bulb_types