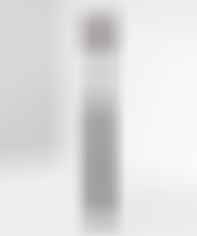 #1.Zoeva 110 Face Shape Full-Length Brush
For those who are interested in the best Zoeva brushes, we highly recommend that you try out the Zoeva 110 Face Shape Brush. This brush is really dense, soft, and in our opinion the perfect shape for the widest range of applications. Also, the price is very reasonable for the quality that you are getting.
Best Zoeva Brushes
#1.Zoeva 110 Face Shape Full Length Brush
When it comes to the best Zoeva brushes, we highly recommend that you check out the Zoeva 110 Face Shape Full-Length Brush. In our opinion, this is Zoeva's flagship product. Besides being one of the best sellers and extremely popular, we really like it simply because it is just extremely versatile and functional.
First of all, it is extremely dense and very well made. When you hold it, you can immediately tell that it is not cheap and it has it nice and soft fluffy feel to it. Next, we like it because it just holds up extremely well and holds its shape even after plenty of washes. Also, it is a nice size for just about anything.
#2.Zoeva Brushes Complete Kit
Well, some people just simply can't decide on a single brush. If you are one of those people, we highly recommend that you just try out the complete brushes kit. There's a say that there's a brush for just about everything and to get your makeup to the level of perfection, you need to have a wide collection of brushes.
In this set, you get 15 different brushes that will pretty much be good for every single situation you find out there. These brushes are made with natural fine synthetic fibers. Although these are synthetic brushes, it definitely doesn't mean that the quality is compromised in any way, and in some ways, we prefer synthetics over animal hair.
#3. Zoeva 127 Luxe Brush
Another really good choice when it comes to the best Zoeva brushes is the Zoeva 127 luxe sheer cheek face brush. This brush leads to ultra-soft contouring and shaping. Most people really like it because it gives you a very nice and even application. We really like it because it does a really good job of blending pressed and loose powder.
Next, this is just a really nice luxurious brush that has exquisite natural bristles that creates this even color result. It is also a nice angled brush that fits into the contour of your cheeks perfectly. Furthermore, it just has a nice weight and balance that makes it really nice to use.
#4. Zoeva Bamboo Luxury Brush Set
The Zoeva Bamboo Luxury Brush Set is certainly a nice option for those who want a premium-looking set from Zoeva with bamboo handles. This 8-brush set even comes in this nice bamboo case that is nice and sturdy and even counts as art for your home. The brushes are also made of gilded aluminum and are neatly made.
Additionally, the brushes are made of taklon and have a really nice and soft premium feel to them. These brushes all give you plenty of control and result in a precise application. Lastly, we should note that these brushes have a really long useful life and can go through a lot more of a beating than most other brands.
#5. Zoeva Rose Golden Brush Set
Lastly, there's the Zoeva Rose Golden Brush Set, which a lot of people also really like for the soft bristles and comfortable surface of the handles. These are synthetic bristles that are long-lasting and can handle plenty of washes before they break down. We can't say the same about other brands.
Perhaps the standout feature of this set is that it just looks nice and is a bit of a different color than the standard boring black and white colors. So let's get real here, the real reason we like this set is because it looks nice and matches anything pink in your makeup area. And the quality is amazing like most Zoeva brushes.
References