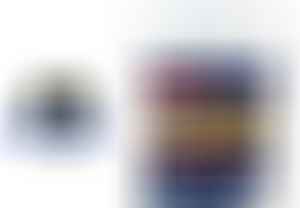 1. 3M Bondo Home Solutions Wood Filler
Why do you need the Best Wood Filler?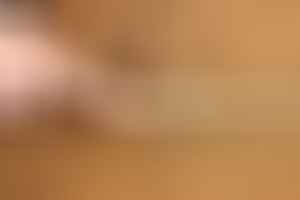 While some choose to throw away their old wood furniture and furnishings, others choose to mend them. If you are one of those do-it-yourself types, you will want to use the best wood filler in order to restore your old woodwork. You can save thousands of dollars by just taking the time to fix your wood rather than buying an entirely new furniture set. Wood fillers are simply putty, grain, plastic, or some synthetic material that can be used to fill the imperfections of your wood.
Wood filler is often known as wood putty or plastic wood and mostly consists of wood dust mixed in with a binder, a thinner, pigment, and sometimes silica. There are different ways in which you can use a wood filler: to fill holes and cracks, to fix damaged furniture, and to fill gaps between boards. They can also be used to fill in nail holes, wood that is chipped away, damaged wood, rotted wood, and other wood imperfections. With the best wood filler, you can completely hide holes and wood blemishes.
However, the biggest problem with buying the right wood filler is picking the right color to match your wood. Luckily, there are some wood fillers that look like wood. They tend to look like wood rather than a large piece of plastic. In fact, some filler gels even have you mix sanded wood from the wood you are trying to repair with a clear gel that binds everything together and has the thickness and consistency of real wood. Often the wood fillers are harder than the actual wood itself. You can remove them but it takes a bit of work. Wood fillers can be water-based or putty based.
Water-based fillers are made from clay, epoxy, latex, lacquer, or polyurethane and dry very quickly after application. They can also be easily mixed with coloring pigments and additives to help you blend in the filler more into the wood. Putty-based fillers are made of calcium carbonate and oil. They are easy to dye and require much more time to dry. With that being said, finding the best wood filler really comes down to personal preference. We have outlined a few of our favorites below. Please take a look.
Best Wood Filler Review
1. 3M Bondo Home Solutions Wood Filler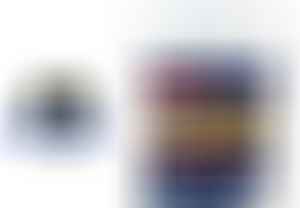 If you want the best wood filler that requires mixing, get the Bondo Wood Filler. First and foremost, 3M Bondo is a recognized leading brand in the world of wood and plastic restoration, particularly in automobiles. Rest assured that their products are of utmost quality and pass all quality control tests. The thing with premixed wood fillers is that they just don't work as well and need to be dried overnight. With Bondo's 2 part wood filler, your wood can be sanded in 15 minutes and painted over in about 30 minutes.
This means you can get all of your repairs done on the same day without having to worry about overnight curation and drying. The 2 part process involves mixing the filler with a cream hardener that comes in a separate tube. This allows the final mix to cure very fast and to chemically bond rapidly and permanently to the repaired surface. Also, the mixed product will not shrink and is harder than the wood itself, which will make repairs last. Although it is a little tricky in the end to get smoothed down, a little sanding will do the trick.
Also, be sure to prime this filler before painting over it. It can be used to restore all sorts of wood products around your house such as furniture, damaged sections of wood on doors and windows, fences, shutters, and more. It mixes to a medium brown finish. With a bucket of 3M Bondo, you can save yourself tons of money on buying new wood products.
2. FamoWood Latex Wood Filler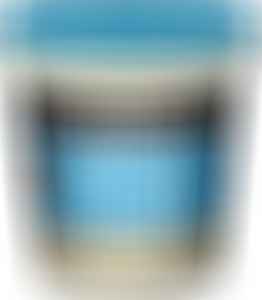 Famowood Latex Wood Filler is the best wood filler if you are looking for a water-based solution that dries quickly. Famowood comes in a variety of 10 different colors, so you can pick the color that best matches your wood. We think their best-looking color is the natural color. Famowood Latex Wood Filler is great for anything from repairs to small holes and defects to large-scale wood repairs.  This wood filler consists of mainly wood flour and a water-based solvent. This means it behaves like wood because it is just wood chips dissolved in water.
The clean-up process is quite simple as well because since it is water-based – you can just use soap and water. This wood filler is premixed and comes ready to be used out of the box. It dries in 15 minutes and turns out to be stronger than the wood you are repairing, thus further extending the life of your wood. Once it is dried, you can further sand it, paint over it, or even nail it.
One of the selling points is that it has a very low odor, so you don't have to be breathing fumes when you are working with this product. People who have used this product say it stains and paints like real wood. We can attest to this. Out of all the products we have tried, Famowood really comes close to the consistency, texture, and durability of real wood. We put this product right up there with 3M Bondo.
3. Elmer's Stainable Wood Filler
If you want the best wood filler that is good for making small spot repairs and is portable, use Elmer's Stainable Wood Filler. Ok, we will admit, this is not the best wood filler in terms of performance. You can find better and more durable wood fillers such as 3M Bondo or Famowood.
However, if you want something that is lightweight, portable, and can be applied easily without tools, you should definitely look into this product. Elmer's Wood Filler is designed to be made ready out of the tube and can be squeezed out of the tube and directly applied. It contains real wood fibers and works ok on any stain.
It also resists most shrinking and cracking and works ok with additional sanding, painting, and drilling. While advertised to hold nails and screws, we found this wood filler to be less durable than 3M Bondo and Famowood. We would only recommend using it on small-scale projects and spot repairs.
Can since it is resealable, you can use a little on a small repair without having to worry about the entire product drying out. In terms of dry time, we found that it dries very quickly. It fills gaps perfectly and is easy to sand down. However, our biggest complaint is the material, which does not have the consistency of natural wood and feels cheap. Also, it does not really stain that well, it only works decently. All in all, get Elmer's Stainable Wood Filler if you want a resealable, portable solution to fixing small wood problems. Leave the big wood repairs for 3M Bondo or Famowood.
Reference: