SEG Direct Black Microfiber Leather Cover
If you drive a luxury car, you may want to protect your steering wheel from damage with the best steering wheel cover. More often and not, people associate steering wheel covers with something for lame old people who don't know any better. The biggest misconception is that these steering wheel covers only come in fuzzy synthetic fur and make your vehicle look cheap and old.
You'd be surprised to know that the modern steering wheel covers are posh and actually enhance the look of your interior. A steering wheel cover is used to either hide damage already done or to prevent future damage. Furthermore, they allow you to grip your steering wheel better and offer a more comfortable position for your hands.
Finally, they allow you to customize your vehicle and deck out the interior with your custom theme and color scheme. Picking the best steering wheel cover starts with selecting the right size first. If you pick one that it too small, it won't fit or it will stretch out the shape of your cover and eventually warp it over time. If it is too large, it will fit, but it will be so loose that it may slip off and awkwardly jiggle around. Next, you need to pick the right steering wheel cover material. Leather is the most popular choice because it is both attractive looking, offers a nice strong grip, and looks quite professional. With all of the various designs out there, you may want to find one that fits your tastes. Generally speaking, leather looks sleek, professional, and respectable and it lasts quite a while without cracking or degradation. You also have synthetic mesh and rubber covers, which are also popular options. There are so many types of steering wheel covers out there and to help you understand it all, we put together a buying guide below.
Best Steering Wheel Cover Reviews
SEG Direct Black Microfiber Leather Steering Wheel
If you are interested in the best steering wheel cover that is good value, you should seriously look into the SEG Direct Microfiber Cover. This cover offers the perfect balance between comfort, durability, versatility, and price. It comes in 8 different colors and fits all standard steering wheels that are 14.5 to 15.25 inches in diameter, which is a majority of the car models out there.
The microfiber leather is smooth and durable, and is quite breathable as well. It creates a surface that prevents your grip from slipping away and leads to more control over the steering wheel. This really comes in handy when you are trying to make turns with one hand. The SEG Direct Microfiber Cover also looks quite nice as well. We prefer the black color, which is always a classic choice. This microfiber also does a good job absorbing moisture and sweat from your palms, which does not leave a bad odor. You can remove it to machine wash it every now and then without having to worry about it warping. Overall, this is an excellent choice for those who want the best steering wheel cover and are looking for a respectable cover that is not too pricy.
Moyishi Top Leather Steering Wheel Cover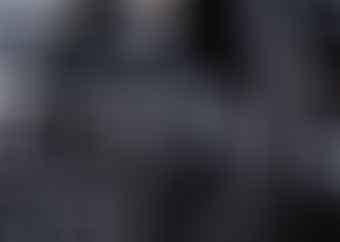 The Moyishi Top Leather is the best steering wheel cover if you are looking for a nice high end cover. First and foremost, this material is a great insulator, so it maintains its temperature quite well. This means that on those hot summer days, the leather on the cover won't be so scorching hot that you won't be able to even touch it.
Equally, on cold freezing winter days in which you park your car outside, the steering wheel won't be so cold to the touch either. We really like the look and feel of the leather on this cover. It feels very authentic and durable and there is no funky leather smell. They last a really long time as well with the proper leather care. While most poor quality synthetic leathers leave finger marks and eventually fade in color, the Moyishi Top Leather maintains its original form and does not warp, even after you have used it for a while. We strongly suggest you give it the same attention as the leather interior of your car because you need to clean and condition the leather regularly.
Custom Accessories Memory Foam Soft Grip Steering Wheel Cover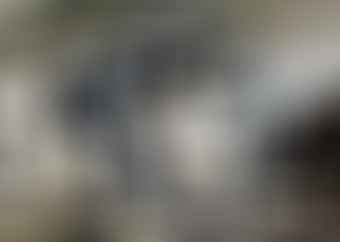 The Custom Accessories Memory Foam is the best steering wheel cover if you want something that feels great to the touch. This memory foam steering wheel cover is more about comfort than style. We will fully admit that it doesn't look that best on a wheel if you are going for style points. It doesn't mean it is completely terrible either. The selling point is definitely the nice and comfortable grip and universal fit.
Because the material is quite flexible, it can pretty much fit all types of steering wheel sizes. The soft grip memory foam makes it great to get a nice strong grip on your steering wheels and prevents slips. It also prevents the build up of rashes and calluses on your fingers and palms. Another good selling point is that they are completely odorless, since they are made with thermoplastic elastomer, so your smelly hands won't make the cover stink over time. Also the Custom Accessories Memory Foam is resistant to extreme heat so it will never really feel entirely too hot or cold to the touch. Feel free to leave it out in the heat or cold for as long as you want. Finally, these steering wheel covers are very easy to install as they stretch nearly 50% more than a normal cover. If you are really after function and comfort, these are the best steering wheel cover for you.
Best Steering Wheel Cover Buying Guide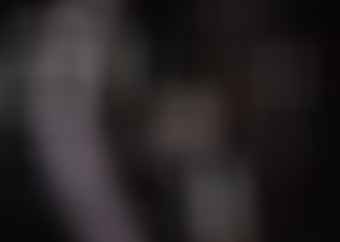 The best steering wheel cover actually depends on the your primary incentive for purchasing one. For most people, it is just simply because of aesthetics. Some steering wheel covers can really bring out the interior of a car and give it some life. There are some people who buy steering wheel covers because it gives them a better grip on the wheel. Grip is actually quite important because it could be the different between life and death.
There are some others who buy a steering wheel cover to hide imperfections on a damage steering wheel or to prevent it from being scratched up. Yet another reason to get a steering wheel cover is to keep your hands warm during the winter. These covers can be really cheap to extremely expensive depending on how nice and durable the material is. But don't forget, the most important part of picking the right steering wheel cover is to make sure you find the right fit. A cover that is too small will not fit and a cover that is too big will be loose and even pose a safety hazard. We have listed some potential materials used to make steering wheels below. Please review these before purchase the best steering wheel cover for your needs.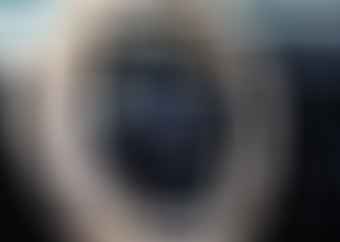 Genuine Leather: This is a very popular choice for covers and is often cited as the most comfortable and best texture. It offers a very strong grip and feels nice and sturdy. While it is quite durable, you do need to care of it quite extensively with leather conditioner.
With the best leather cleaner, it should be quite easy to wash as well. Many people like the leather steering wheel covers because it gives a nice sleek classic look and feel that just seems more authentic and genuine. With synthetic materials, there is a bit of tackiness involved, which could leave quite a strong distaste for some people.
Faux Leather: This is certainly the cheaper alternative to real leather. Faux leather is more about aesthetics and costs than about functionality and durability. With faux leather, you can get a wide variety of different designs that look very nice. But when you actually feel and touch the steering wheel cover, it definitely won't feel as nice as a genuine leather one. Also, faux leather will break down easier, so you might want to keep that in mind as well. If you are more about style, there are way more faux leather steering wheel covers on the market and you will have lots of options when it comes to the specific style you want.
Microfiber: this material may not be the best looking out there but it is certainly very durable. Microfiber is great for those who are into protecting their steering wheels and providing a smooth and comfort surface to grip the wheel. The material provides a skidproof, stable, and heat resistant surface for your hands. It is a rather expensive material compared to faux leather and also you don't get too many designs and color schemes to choose from.
Memory Foam: This type of material is all about comfort. If you find yourself giving your steering wheels the death grip, you maybe interested in a memory foam cover. The trade-off is that they simply look ugly. This is one of those cover that serves for health and practical benefits rather than looks. The cover will surely be comfortable in your hands and your will not develop any rashes or rub marks from gripping your wheels too strong.
References
https://en.m.wikipedia.org/wiki/Steering_wheel