MSR Lightning Ascent Snowshoe
If you like winter activities such as trekking in the mountains, or backcountry skiing and snowboarding, chances are you should be carrying the best snowshoes. Snowshoes are simply shoes made with a huge area so that it distributes weight better over snow. This prevents your foot from sinking into the snow, which slows you down and wastes energy. Snowshoes have been around for a long time, with the first one being made from natural materials such as wood and animal hide.
There is no trick to snowshoes: they all work pretty much the same way in that they all have some kind of binding to put your feet in. They distribute weight evenly and usually have a raised toe to increase maneuverability. In terms of the actual mechanism of working, it is pressure is force over an area. The force exerted by your foot is the same, but the area is at least doubled, so the pressure gets cut in half. This decrease in pressure is enough to keep your entire feet above the snowpack.
Snowshoes are used by cross-country hikers and trekkers because it is much easier to walk on top of the shoe than to sink your foot in the snow every time you take a step. Backcountry snowboarders and skiers also use them to get through flat areas of powder when stuck. In general, snowshoes are divided into three types: aerobic/running, recreational, and mountaineering. Aerobic snowshoes are the smallest and lightest, recreational snowshoes are a bit larger, and mountaineering snowshoes are the largest. Finding the best snowshoes for your needs depends on what you will be using these shoes for. You should also consider durability, comfort, weight, additional features, and bindings.
Best Snowshoes Reviews
MSR Lightning Ascent Snowshoe
There is no doubt that MSR makes some of the best snowshoes on the market.  They make many different types of snowshoes and we really like their Lightning Ascent Series. These snowshoes are designed for both amateurs and professionals and can take you from flat courses to steep icy inclines. First and foremost, it has an incredible PosiLock AT Binding, which is a two-piece binding that locks down super tight to all footwear and really fits with any shape and contour.
The best part about the snowshoe is probably the Televator heel lift, which allows you to conserve more energy when going up steep inclines. By lifting up your heels on inclines, your feet are more parallel with the ground when walking and therefore distribute weight properly and put less pressure on your calves. This also increases traction and prevents you from falling and hurting yourself. The Televator heel lift technology really separates this snowshoe from the rest of the pack.
Also, the Lightning Ascent Series has a 5-inch flotation attachment that is small and light. This tail really comes in handy when you are carrying around heavy packs or in deep loose snow and can't afford to sink in. With the tail extension, this is like having two snowshoes in one.  Unfortunately, the modular floatation attachment is sold separately. Oh, and did we mention that the 360-degree frames deliver crazy good traction and the split teeth Torsion2 crampons allow you to tackle the toughest terrains? The only thing we don't like is the price, but we think it is totally justified.
Tubbs Snowshoes Wilderness Snow Shoes
Tubbs is another brand name in the industry and is known to make some of the best snowshoes. First of all, it has a cool step frame technology, which means you get a 10% reduction in impact compared to cheaper frames. This aluminum Fit Step frame has a slightly upturned rounded tail and definitely helps save your hips and joints.
The 180-degree pro binding has extended rigid control wings which also adds to the comfort and keeps your feet warm. The best part about these snowshoes is the rotating toe cord, which allows the tail to drop and dump snow. Believe us, this is great in that excess snow on the snow definitely weighs you down.  The rotation limiter and underfoot pivot point allow for better traction and pivot as well as preventing over rotation.  The crampon is located under the balls of your feet and is made of carbon steel. Its jagged teeth are good enough to grip ice pretty well even on inclines.
Chinook Trekker Snowshoes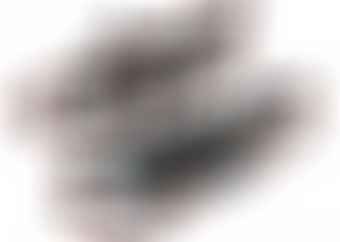 If you are on a budget and looking for the best snowshoes, your best bet is the Chinook Trekker Snowshoes. We will admit, there is nothing special about them and they don't have crazy features, unlike an MSR. Nevertheless, the Chinook Trekker Series is not a bad choice for recreational trekkers who mainly walk on flat to moderately steep inclines. What matters is that they are comfortable and durable, two things that mean a lot when you are out there in the wilderness.
Keep in mind that people were walking with makeshift snowshoes made of animal hide and wood for the longest time, so the Chinooks are a clear upgrade to the antiquated snowshoe models back in the day. It has an aluminum frame that is lightweight, UV resistance polyethylene decks, dual ratchet bindings, and heel straps. The crampons are also aluminum and rotate freely and provide some decent traction up and down slopes. It comes with a nice carrying case with straps, side handles, and even pole carriers. Again, don't get your expectations up for these snowshoes. They are decently comfortable, they don't break easily, offer average traction, and have an outstanding value.
Choosing the Best Snowshoes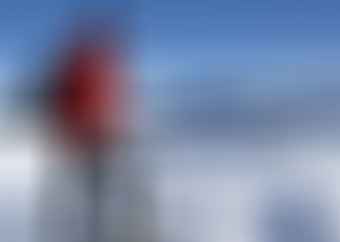 Snowshoes are a great way to explore the great outdoors in the winter. They have been around before you were born and have evolved into really technical pieces of equipment. With the best snowshoes and the best hydration pack, you will be totally prepared to tackle the winter outdoors. Those who don't carry snowshoes with them in the backcountry risk being stuck in the snow and losing energy. This is especially true for off-piste skiers and snowboarders, who end up getting stuck and without snowshoes, they end up exerting too much energy and freezing to death.
Snowshoes are best used when there is enough snow beneath it to pack in a healthy layer between you and the ground. They are terrible when used on ice and steep terrain because they don't really have a good grip. Oftentimes, a novice will climb up to a steep slope and have lots of problems getting down, because it is way more difficult. Even with the best snowshoes, you still need to learn how to walk and turn in them.  You will need to lift the shoes slightly and slide the inner edges over each other to walk. When turning, the best thing to do is probably walk in a small and tight semicircle. Finding the best snowshoes isn't very simple as snowshoes can get quite technical. We have listed some features to think about when searching for the right snowshoe for you.
Type: Generally speaking, you can buy snowshoes in different types. You can get flat terrain, rolling terrain, and mountain terrain snowshoes. Each one has its specific purpose. Flat terrain snowshoes are good for beginners and are designed for easy to casual walking on snow. There is not too much traction on flat terrain snowshoes and their binding is easy to adjust. These are often the cheapest as well and the most common.
Next, you have rolling terrain snowshoes, which are good for intermediate hikers and backpackers. They have more aggressive crampons and bigger bindings and are suited for walking on somewhat steep terrain. Finally, you have mountain terrain snowshoes, which are best for advanced to pro hikers and mountaineers. These are designed for rather an icy terrain and steep slopes. These snowshoes are generally expensive and designed with aggressive treading and big beefy bindings.
Size: Finding the right snowshoe size for yourself is not as easy as you think. You have to consider your weight, the weight of the equipment you will have on, and how dry and light the snow conditions are. Generally speaking, you should err on the side of caution and get a bigger-sized snowshoe. Keep in mind that men's and women's snowshoes are designed a bit differently in that women's snowshoes tend to run a bit more narrow with a more contoured frame. Typically, aluminum frame snowshoes come in multiple sizes while composite snowshoes only have one size, but with the option to add extensions. Most snowshoes will have sizing as a factor of your load, with bigger loads being bigger in size as well. To calculate load, simply add your weight to the weight of your equipment.
Frames/Decking:  For frames, you can usually choose aluminum or composite. Most snowshoe frames are aluminum because they are more versatile. The composite frame is usually integrated with hard deck material and comes with an extra tail attachment for flotation. For decks, most decks are synthetic and have nylon or Hypalon rubber, which makes them both light and responsive.
Binding: Binding is used to secure your shoes to your snowshoes and usually is made of a platform and nylon straps that go over your shoes. You have two types of bindings: rotating bindings and fixed bindings. Rotating bindings pivot under the balls of your feet and allow for a more natural way of walking. Some models end up pivoting more than others. Fixed bindings are exactly what it sounds like: they are fixed and don't really pivot. Fixed bindings allow for a more comfortable stride and are easier to step over obstacles since the tail of these bindings comes up with each step. However, fixed bindings also kick up snow on the back of your legs.
References
https://en.wikipedia.org/wiki/Snowshoe