Onitsuka Tiger Mexico 66 Slip-On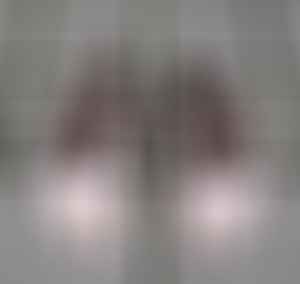 If you are interested in buying the best shoes for standing all day, you have come to the right page. More likely than not, you have a demanding job that requires you to stand around all day and you will need a pair of shoes that are comfortable and durable. For those of you who have been through an entire day standing, you will know that it is not as easy as it seems. After a few hours, you will start to feel the itch in your feet and soreness in your calves.
You will need good padding and a shoe that fits your foot properly if you want to survive the entire day. By using the best shoes for standing all day, you can also prevent nasty foot diseases caused by an improper fit or bad padding. Also, there are different types of shoes that you are allowed to wear for different jobs.
If you are a car salesman, for example, you will need to wear a nice pair of dress shoes. These are probably the most uncomfortable, so you probably have a hard time finding a pair that look good and are comfortable. If there is no dress code, we recommend you wear shoes that are wide so that they don't squeeze the sides of your feet so much. Lightweight shoes are generally good for standing all day because they generally give your feet more breathing room. Also, you will likely be walking as well and if you wear heavy shoes, every time you pick your feet up to walk, you will feel the weight of the shoes and it will tire you out.
Finally, you probably want a pair of shoes that look good, so you always need to take that into consideration along with the price. We have gone through hundreds of shoes to narrow down the select few that we think are a great fit for standing all day, taking into account the factors we mentioned above. Please see our detailed reviews below.
Best Shoes for Standing All Day Reviews
Onitsuka Tiger Mexico 66 Slip-On Classic Running Sneaker ($$)

Onitsuka Tigers are the best shoes for standing all day if you want an extremely lightweight shoe that also slips on and off easily. Onitsuka Tiger also looks stylish and has become a bit of a fashion trend. These shoes are unisex, so both men and women wear the same models. They come in many different color combinations, including some limited editions. We think the classic red, white, and blue is the best looking.
We like the Mexico 66 Slip-on over the standard lace-ups because if you are standing all day, you want the ability to easily take off your shoes during breaks. The slip ones look like they are just the lace ups but without the laces, but the tongue actually doesn't come up when lifted. In other words, if you tried to put laces on the slip-on, they wouldn't fit. The lace holes are purposefully left open for style. We really like the weight of these shoes. They are very light and feel like you aren't even wearing shoes.
Also, these tend to run big, so get a size smaller than what you are used to wearing.  When you get the sizing down right, the fit is amazing. The material is nice and thin and very flexible.
Sure Nike or Adidas running shoes are great, but they tend to be thick and heavy, which is ok for a short duration. You can even wear the shoes like sandals and not hook in the back if you wanted to. They have nice pull tabs on the back to help you pull them in. The Onitsuka are also extremely versatile.
You can wear them to the gym, to work, to meet friends, and even to a nice date or a nightclub. Onitsuka Tigers used to be athletic shoes used by Olympic runners in the 1950s so you know they are quite durable and comfortable.  Overall, these are the best shoes for standing all day if you want a good-looking pair of lightweight shoes that are flexible and come on and off easily.
ASICS Men's GEL-Foundation Workplace Walking Shoe ($$$)

If you want the best shoes for standing all day that is perfectly fitted with gel cushions for your front and back, get the Asics Gel-Foundation Workplace Shoe. First and foremost, these are thick shoes with lots of padding, so if you like shoes with a bit more breathing room, you should look at the Onitsuka Tigers reviewed above. The Asics Gel Foundation has great shock absorption for both walking and standing around.
It has rearfoot and forefoot gel cushions that are strategically placed to ease the blow of walking and release pressure on your heels when you are standing. There is also a dynamic duo max support system, which is just a fancy way of saying that the soles are designed in a way to fit the shape of your feet and create stability, while all being lightweight.  What we really like about the Asics Gel Foundation is the layers of memory foam that line the collar and heels. This creates a really nice and comfortable personalized fit around your feet and ankles.
When you put these shoes on, they feel a bit chunk at first but once you get used to them and break them in, they are great. These are lace-ups, so it may be a bit inconvenient to put on and take off these shoes. All in all, the Gel Foundation are the best shoes for standing all day if you want one that doesn't feel too bulky and comes with lots of padding, cushions, and memory foam. These shoes are sold separately for men and women, so find the right ones that match you.
Polo Ralph Lauren Men's Wes Penny Loafer ($$)
If you have a standing job that requires you to dress rather formally, the Polo Ralph Lauren Wed Penny Loafers are the best shoes for standing all day. First of all, Polo is a brand that everyone knows and trusts in quality and durability. These loafers are lace-less, fit true to size, and come in a variety of 10 different colors. The sole is synthetic with a 0.25-inch heel. There is nice contrast stitching around the outside layer of the outsole to give it some extra style.
The fit is very comfortable and doesn't rub against your skin on the sides and back. It is designed in a way that makes it very hard for you to develop blisters on your feet. Although the sole is quite thin, we don't think it hinders the amount of cushion you have on your heels or the general comfort level. In fact, we don't think having a thick sole is correlated with day-to-day comfort levels.
These loafers are also very lightweight, so walking in them all day isn't too much of a deal.  We really like the durability of the Polo Loafers over other brands. These loafers are also really versatile and you can find a way to match these with most outfits. They can be worn with shorts, dress pants, jeans, and chinos. They can even look stylish on women. You can't really go wrong with the Polo Wes Penny Loafers. They are formal, casual, comfortable, don't give you blisters, and are great to stand in all day.
References: