Otis Elite Gun Cleaning Kit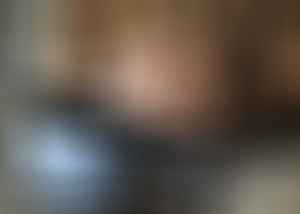 Firing a gun often leaves behind unwanted residue that can build up and clog the gun over time. With the best gun cleaning kit, you can keep your gun in top condition, increase its resale value, and ensure that it stays functional at all times. Generally speaking, you will need to clean a gun more if you use it often. Choosing the right gun cleaning kit for the right occasion could mean the difference between a functional vs nonfunctional gun.
You should always consider the size of the gun cleaning kit and its portability. Also, gun cleaning kits for rifles, shotguns, and handguns tend to be a bit different, so please take into consideration the type of guns you want to clean as well. After testing out various gun cleaning kits on the market, we have independently come up with what we think are the best of the best. Please see our reviews below.
Best Gun Cleaning Kit Reviews
Otis Elite Cleaning System
When it comes to cleaning, the Otis Elite is the best gun cleaning kit you can get. There is a reason it is one of the most expensive kits out there. The kit itself is very well laid out and organized. The carrying case is sturdy and lightweight. This cleaning system is universal and designed for all different types of rifles and shotguns. It has the famous 750 Tactical Cleanign System that includes bronze bore, chamber cleaning brushes, and 6 memory flex cleaning brushes.
We really like the memory flex cleaning brushes that are like memory foam mattresses – they seem to remember the details of your barrel so that it becomes much easier in subsequent cleanings. You also get an all purpose nylon receiver brush, a T-bar handle, 3 slotted tips, obstruction removers, Patch Savers, bore reflectors, 100 percent cotton patches, and most importantly Otis Ultra Bore solvent. Since most kits out there don't even bother to include any cleaning solvent or oil, we automatically give the Otis Elite two thumbs up. Basically what we are saying is everything you will ever need to clean a gun is in this kit. You will not need to buy anything separately.
Hoppe's Universal Gun Cleaning Kit
The Hoppe's Universal Gun Cleaning Kit is the best gun cleaning kit if you are looking for a popular crowd pleaser. It is one of the most popular products because it offers a great price with reasonable quality. Hoppe has been around the business for a while now and you can rest assured that their parts won't be breaking down anytime soon and that their quality control is superb.
Since this is an universal cleaning kit, you can use it for shotguns, pistols, and rifles. It comes with a 3 piece aluminum cleaning rod, 9 phosphor bronze brushes, 5 swabs, and 4 slotted ends that will fit most calibers and gauges. Be sure to thoroughly check the types of guns it can clean before buying.  The biggest drawback is that you have to buy the cleaner solvent and oil/lubricant separately, which is quite essential in our opinion. This kit is suitable for gun users of all experience levels and has pretty much all of the parts you need.
DAC Winchester Super Deluxe
The DAC Winchester Super Deluxe is the best gun cleaning kit if you are just looking for a massive kit. It comes with 68 pieces, so it pretty much fits all sorts of gun models. This kit is actually quite economical if you consider the price for piece. The bag and case is quite nice and seems to be presented and laid out well. It is a soft sided case and is definitely towards the lighter end of carrying cases. In some cases, we think this case is great for traveling.
All of the pieces you need are nicely packed. You get bronze brushes and mops for 14 different calibers, as well as brass jags, brass rods, and cotton cleaning patches. There are a total of 150 cleaning patches that come in batch of 3 different sizes. For the brushes, they come in different materials such as bronze, steel, and nylon. This is great when you have a personal preference for what type of equipment you like to use to clean your guns. This cleaning kit is DEC tested and definitely made of high quality materials. If you want shear quantity, get this kit.
Kleen-Bore KB003H Classic Gun Cleaning Kit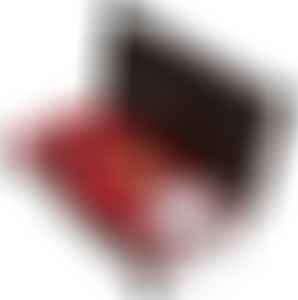 If you are looking for the best gun cleaning kit that is portable, you should definitely look into the Kleen-Bore KB003H Kit. Although this kit is specifically designed for handguns, it is definitely ultra portable. It only comes with the bare essentials and comes in a nice little box. The rod is made of stainless steel  and finished with black oxide.
The handle rotates quite nicely and you also get double ended bylon brushes. Additionally, you even get a gun conditioner, which many other kits lack. Finally, you have a bunch of cotton patches for cleaning the gun barrel. This gun cleaning kit is nice and simple and it works. Our biggest praise is that it is a great stand alone cleaning kit – meaning it even comes with conditioner. Many of the other larger cleaning kits out there make you buy oil and conditioner separately.
What is in a Gun Cleaning Kit?
Before you purchase a gun cleaning kit, you should probably be aware of what is actually inside of one. If you own handguns and rifles, you may want to consider a kit that is compatible with both. Gun cleaning kits are generally pretty easy to deploy and the instruction are quite easy to follow. Every kit has a bore cleaning rod, which is a thin metal rod with attached pads and brushes to clean your gun's bore. This is the most essential item.
Most kits will come with a variety of brushes, including bore brushes, which are used to scrub the inside of the barrel. Kits should also come with oil and lubricant to smooth the guns joints and surface as well as cleaner solution to clean the gun's interior and exterior. There may be other items included like a bore snake or rod adapter, which help clean and oil the barrel.
Picking the Best Gun Cleaning Kit
In general, you should pick a gun cleaning kit that fits the type of gun you are trying to clean. Some kits are specifically designed for sidearms, shotguns or rifles and some can be used for all types of guns. If you use a sport rifle, you will have a lot of copper and lead debris in the barrel, so you will need a a cleaning rod that will at least fit into your barrel and be able to pull through all the way.
Universal cleaning kits usually come in multiple pieces and the size of the kit is determined by the number of weapons it is used for the caliber of each. You can also go small and portable and have kits specifically designed for certain models to be used in field. There's also a bore snake, which is a special type of cleaning tool that uses a nylon pull cord with a metal brush and cone shaped bore guide.
How to clean a gun
Get your cleaning kit ready: Make sure you have enough cleaning solution, lubricant/oil, a bore brush, patches, cleaning rod, cleaning brushes, and cloths/swabs for clean up.
Unload your gun: Be sure to always disarm your gun before cleaning it. Open the chamber and make sure there are no rounds remains. Please llok through the barrel and visually check to see if you have an unloaded gun
Dissemble your gun: it is a good idea to strip down your gun into its major components. For rifles and handguns, separate the barrel, the magazine, slide, and guide rod. For shotguns, they don't have to be disassembled as much. Do not strip your gun too much or you may have some trouble putting it back together.
Make sure you are in a well-ventilated area: since there are many solvent fumes emitted when you are cleaning your gun, be sure you are in an area with good air circulation. This means open your windows and cover your work area with plastic bags or newspapers. Also you can try stepping out to the garage or even outside in your backyard.
Clean your gun: Attach patches to your cleaning rod with a patch holder. Make sure it is the right sized patch for your gun. Then soak cleaning rod in cleaning solvent and push the bore inside the barrel. Make sure the exits the other end – you don't want to pull it back through or it will just redeposit gunk in your barrel. You should also twist the bore brush and cotton patches to make sure you clean the barrel thoroughly. Pass the cleaning rod through the barrel with 3 different clean patches, pushing it through each time. On the last one, make sure you use a dry patch to dry out your barrel and to collect anything lose.
Lubricate the barrel and action: You should also lubricate the barrel by applying some conditioner or lubricant to a clean cotton patch and running it through your barrel. DO the same with the action.
Wipe down your gun: use a clean microfiber towel and wipe down the rest of your gun. This ensures that you remove all remains dirt and debris from your gun and even removes fingerprints.
Maintain your gun: You should be cleaning your gun regularly to ensure it stay in top firing condition and to preserve the investment. The entire process should only take 20-30 minutes and is worth doing often. You can also buy a barrel snake or a ultrasonic cleaner to make the cleaning process much easier. Finally, you should store your gun in a cool and dry area. You can even try storing it in a gun safe.
References