Garritan Abbey Road CFX Concert Grand VST
The Garritan Abbey Road CFX is the best grand piano vst for those looking for the most realistic organic audio samples and sounds. The samples were recorded in the famous Abbey Road Studio One, which is a legendary studio with the best recording equipment.
MORE INFO
A piano VST is simply a plugin that you use to emulate the sounds of a piano. It order to properly run such a software, you will likely need to host it in a DAW, or digital audio workstation. The most common ones are Apple Logic, Ableton Live, and Reason. These are essentially umbrella software that Piano VST Plugins work under. While some piano vsts can run standalone, most of them require a DAW.
Additionally, a piano VST requires a MIDI keyboard to operate. MIDI keyboards send midi signals and protocol to your DAW and interacts with your piano VST to process and capture information about notes and tones. Although you can have a physical MIDI keyboard attached to your computer, most piano vst software include virtual midi keyboards on their own.
Once you have decided that you need a piano vst, how do you pick the best grand piano vst plugin? For one, there are all sorts of piano vsts such as grand piano vsts and electric piano vsts. You have all sorts of different pianos, and many piano vsts come stocked with a collection of types.
In general, there are two main types of piano plugins: sample based piano vsts and synth based vsts. Sample based piano vsts are the most common and natural sounding. In this type, different piano sounds are recorded in all sorts of different environments. When you strike a midi key, it selects a particular pre-recorded note and then processes effects after this. The resulting sounds can be extremely realistic based on the quality of the recordings. However, the files sizes can be extremely large, and you are limited to a limited range of sounds.
Then there are synth based piano VSTs. These software plugins simply use computer code to generate or emulate the sound of a piano. While software isn't that advanced these days to completely capture all of the harmonics and overtones of an organic piano sound in a room, it can come relatively close. Synth based piano vsts don't take up much hard drive space and give you a more diverse selection of sounds than sample based piano vsts. The trade off is that synth based piano vsts don't sound nearly as natural and organic as sample based vsts.
Best Grand Piano VST
Garritan Abbey Road CFX Concert Grand VST
The Garritan CFX Concert Grand is probably the best grand piano vst if you are purely going for sound quality. These samples are produced in the legendary Abbey Road Studio One with a concert grand piano. Of course, it goes without saying, that the recording equipment is top shelf, as the best microphones and whatnot were used to capture the audio samples. The result is a beautiful natural tone full of character and clarity.
We like how every little detail is meticulously planned out in the creation of these concert grand piano sounds. The piano in the studio room has placed perfectly and the engineers behind this recording project knew exactly what they were doing.
We have tried every single piano VST on the market, and this one is just on another level. It has clear and organic sounds that really fill up a room. Also the library and sample collection is large enough to get an eclectic selection of sounds.
– Recorded in Abbey Road Studio One
– Great organic concert piano sound
– Eclectic selection of samples
– Top shelf grand piano vst
Synthogy Ivory II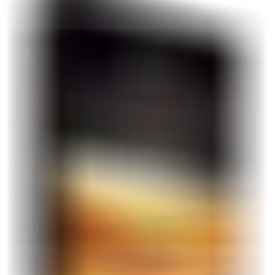 For those looking for the best grand piano vst, the Synthogy Ivory II is certainly a nice option. It features a 10 foot concert grand piano with a built in piano DSP engine with harmonic resonance modeling. In other words, it features one of the most robust effects engines that will process the organic piano samples and keep them natural sounding.
The Ivory II is one of the world's most exclusive and expensive concert grand piano's on the market. It is highly sought after and now you can replicate and reproduce its sounds in your room without having to purchase or borrow the piano. Additionally, you can your own set of twists and effects on it by changing the attack sustain and decay envelopes while adding all sorts of articulations.
The beauty of the Ivory II is captured in various ways and in painful detail, such that you don't miss a sound. There are 18 different velocity levels recorded, with and without the soft pedal. And with the new DSP engine, you can get a whole new set of custom sounds that sound organic even after heavily effected.
We never through piano vsts can sound like the real thing but the Synthogy Ivory II really hits the spot. The only thing that sort of bothers us is that it takes a while to setup and is not exactly the most intuitive piano vst.
– World renowned concert grand piano sound
– Incredible effects engine
– Pain to setup
– Nice organic sound
Spectrasonics Keyscape Virtual Keyboard
The Keyscape Collection Keyboards by Spectrasonics is the best vst piano for those who want the largest collection of keyboards from around the world. The trademark feature of this piano vst is that it has pretty much every piano sound ever invented recorded. If you are going for volume, this is the right piano vst for you.
Unfortunately, there is always a trade off between volume and quality. It will take a you long time to shift through all of the sounds of this software. However, we find it a bit difficult to really find those rare sounds that are superbly well done. This is not to say most of the sounds are trash. It is just that no attention was given at any particular piano instrument, so every sound is good but not exceptional.
Additionally, we like the custom controls and STEAM engine that helps you transform each sound into your tailored masterpiece. The interface is quite intuitive and easy to operate and this control panel really helps you transform the audio samples into something more original and creative. Also, classic effects such as pedal noises, release overtones are included in this VST to give your sound that extra bit of realism. Although the Spectrasonics Keyscape piano vst kit is massive, one of the pitfalls is that you have to pay up for it.
– Large collection of piano sounds
– Intuitive custom controls effects engine
– Realistic effects
– Expensive
Spectrasonics Omnisphere 2
If you want the best electronic piano vst, the Spectrasonic Omnisphere 2 synth is the way to go. The good thing about this synth is that it is powerful enough to basically replicate any instrument. The Omnisphere 2 is a really cutting edge synth that is just a clear step above the competition. It comes with over 10,000 sounds in an comprehensive audio library that includes many piano, grand piano, and electronic piano sounds.
The real power of the Omnisphere lies in its ability to manipulate sounds. This synth allows you to fully control every aspect of the sound source and completely transform one particular sound into another based on your tastes. With the Omnisphere you can create purely synthetic piano sounds without using any samples, or you can take a piano sample, and morph it into an electronic sound of your liking. Although it is a bit pricy, the ability to be able to create any sound you want from scratch is priceless.
– Powerful synth
– Comes loaded with 10,000 audio samples
– Create synthetic piano sounds from scratch
– Great value
XLN Addictive Keys Studio Collection
The Addictive Keys Studio Collection by XLN Audio is certainly a nice way to create lots of custom piano sounds on your computer. This is a virtual platform in which you can install any of Addictive Keys Virtual Instruments. The Addictive Keys Studio Grand instrument is probably the one you are the most interested in, although the collection comes with many others.
The Studio Grand Instrument is modeled after the Steinway Model D concert grand piano. It used vintage tube and ribbon microphones to completely capture the realistic sounds of the Steinway. Although there are better sounding grand pianos out there recorded in better studios, we really like the interface of the Addictive Keys piano vst.
It is incredibly easy to install and setup and learning it is very intuitive. All of the effects such as pedal settings, filters, chorus, pitch and attack are clearly laid out and readily available. Finally, the software itself is not glitchy and loads very smoothly and fast. We think usability definitely means a lot to the average user and in this case, we are able to overlook the less than perfect piano audio samples to compensate for this.
– Modeled after Steinway Model D
– Easy to install and setup
– Software runs very fast
– Audio samples not the best
References
https://en.wikipedia.org/wiki/Digital_audio_workstation