Spectra Baby Breast Pump
Y
ou should be pumping your breast milk often in order to maintain and stimulate more milk production as well as have extra natural milk for your baby when you are not around. Since we all know pumping breast milk can be a tiring task, using the best electric breast pump can save you tons of time and energy. Electric breast pumps are superior to manual ones in that they pump breast milk much faster and are more efficient at it.
Keep in mind that you should establish a good habit of breastfeeding before even attempting to offer your baby a bottle of your milk. Electric breast pumps are really tailored towards the busy moms who don't have time or patience to sit down and manually pump breast milk after work. Often with a manual breast pump, you have to bend over so that gravity can assist you with milk flow. This puts you in an awkward hunched over position that is not good for your posture.
Luckily, the best electric breast pump has solved all of these problems. They can feature a double pump function which pumps both breasts at the same time so you get milk out faster. You can preset a pace and adjust suction levels according to your comfort levels. You can even tailor the suction to your baby's own suction routine. Many of the most popular electric breast pumps have all sorts of settings and functions you can adjust in order to better automate the process.
The best electric breast pump should have the following features: it should be easy to clean, use, and assemble; it should be double pumping; it should have an adjustable vacuum in order to control the suction speed; and it should have a higher suction per minute that is also adjustable. In the end, the entire purpose of having an electric breast pump is to save you time and physical labor. If you are a busy mom in between jobs, meetings, and having a social life, you should highly consider getting an electric breast pump.
Best Electric Breast Pump Reviews
Spectra Baby USA S2 Double/Single Breast Pump
If you want the best electric breast pump, you have to consider Spectra S2. It is one of the most well known products in the baby gear world and made popular through the affordable care act. The Spectra S2 is a hospital grade pump that has every feature you could ever want in a breast pump. First and foremost, it is a closed system, which means there is a backflow preventer that blocks milk from flowing back into the machine. It also means you never have to replace the tubing, which can easily be removed and cleaned.
You do need to clean the filters because milk can get into those. This electric beast pump comes with two baby bottles, two breast cups, two suction tubes, and the pump machine with ac adapter. There is a suction strength of 300mmHg so it is plenty to be used with one or two suction cups. You can use double pumps when you want to maximum milk flow. The pump starts in initiation mode where it simulates your body's letdown reflex, which is when your milk start flowing. Babies generally start sucking light and fast to get milking flowing and this is simulated through the suction machine. Afterwards, the machine moves into an expression phase where it simulates the baby getting milk out faster by using a deeper and slower suction rhythm.
The settings panel is quite helpful as well. You can adjust the suction frequency as well as its intensity. It even has a night light as an added bonus. The Spectra S2 has often been thought of as the discounted version the Medela Symphony. Priced a $1500, the Medela Symphony is the state of the art breast pump used in hospitals and rented out to the general public. We think the Spectra is almost as good but at only a fraction of the cost. Overall, we think the assortment of features and quality build makes the Spectra S2 the best electric breast pump for your money.
Medela Pump In Style Advanced Breastpump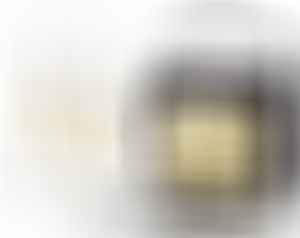 The Medela Pump in Style is the consumer version of the Medela Symphony, which is the best electric breast pump of all time. First and foremost, be aware that there are many types of Medela products. We want you to be aware of all of them first before making an informed decision. The flagship product worth about $1500 and sold to hospitals only is the Medela Symphony. Normally people will rent these machines for home use.
There are two more affordable consumer products for home use: the Medela Pump In Style and the Medela Personal Double Pump. Athough the Medela Pump in Style isn't nearly as good as its expensive flagship product the Symphony, it more than gets the job done and is better than the Personal Double Pump. We like the Pump in Style more than the Personal Double Pump because the Pump In Style has the 2 phase expression system which extracts 18% more milk. This system imitates the two phases baby's use when breastfeeding. Babies normally start by fast and light sucking (initiation phase) and then transition to slow and deep sucking (expression phase) to extract more milk.
Because of this 2-phase technology, more milk is extracted. Additionally the Medela Pump in Style has knobs that can adjust the vaccum speed and intensity, further tailoring the breast pumping experience to fit your comfort levels. This machine runs on battery or can be plugged into the wall. In terms of the amount milk extraction, we put the Pump in Style on par with the Spectra S2. So basically both are extremely high. While we think the Spectra S2 has the better build and overall higher durability/ease of use, it is such a close call that we think it really comes down to personal preference. We highly recommend both the Medela Pump in style and Spectra S2.
Philips AVENT Single Electric Comfort Breast Pump
Philips Avent is the best electric breast pump if you are looking for a pump that is comfortable and relativity mobile. The selling point of the Philips Avent is that it allows you to sit upright when pumping vs hunched over. This is due to the positioning of the suction cup, which is made of silicone and has a soft warm texture.
Out of all the electric breast pumps we have tried, we think the Philips Avent feels the most comfortable. Its gel like silicone suction cup is like a soft massage cushion. And because you get to sit completely upright when extracting breast milk, it helps your back as well. The Avent also has 3 different expression settings: low, medium, and high after you initiate the letdown phase and breast milk first starts flowing.
This lets you change the intensity of the sucking to accommodate for your comfort levels. What we like most about the Philips Avent is that it is extremely portable. Its compact design let you wrap the tubes around the base unit in order to conveniently carry it around wherever you go. Also we should mention that it is only a single breast pump, so if you are looking for a set that has a double suction cup for fast milk extraction times, you should look at the Medela Pump in Style or Spectra S2.
References: